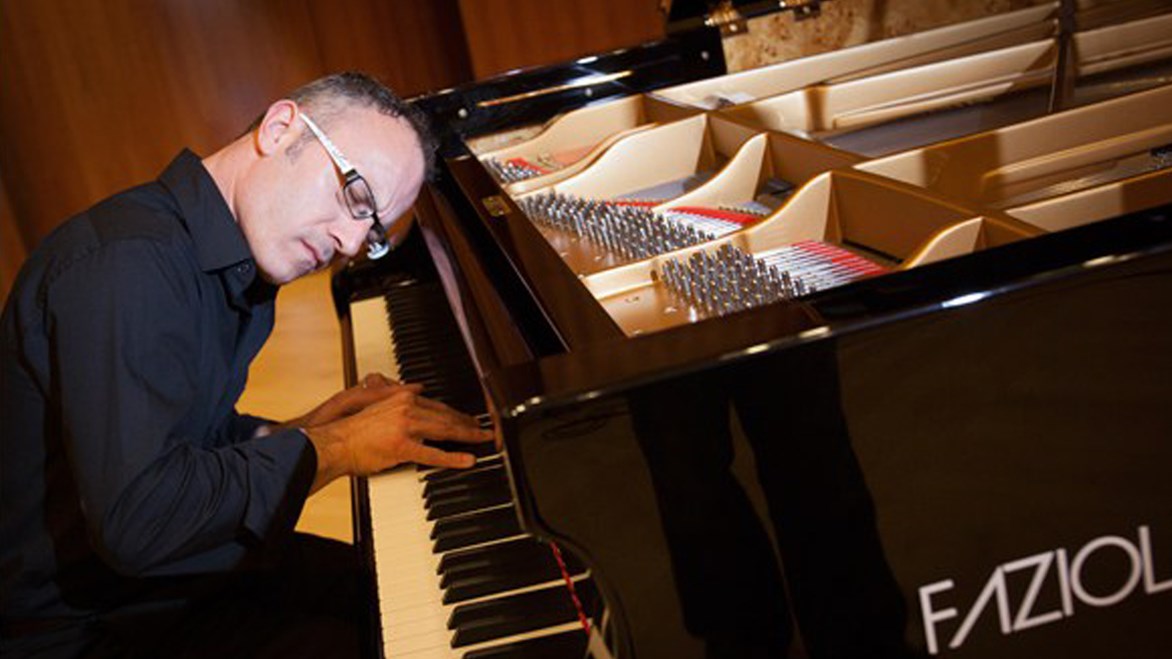 "An excellent tutor and a good group of people with a variety of instruments plenary of playing opportunities in a supportive but instructive atmosphere."

STANDARD: ELEMENTARY, LOWER/UPPER INTERMEDIATE

Resident: £295 Non-Resident: £215 Code: 20/276
What is the course about?
International jazz pianist and composer Marco Marconi leads this course designed for players who are in the early stages of learning jazz, or for more experienced musicians interested in trying jazz for (perhaps) the first time. Marco will introduce the skills needed and offers the opportunity to develop your relationship with the spectacular and vast world of jazz. He will also reveal some of the secrets that he has discovered during a long and in depth study of this kind of music. It will definitely be an unforgettable course. No prior experience of playing jazz is necessary and all instruments are welcome.
Tutor website: www.marcomarconi.com
What level is the course and do I need any particular skills?
Elementary, Lower/Upper Intermediate
What previous participants said about this course…
"If you want an introduction to jazz, you will enjoy this course, but be prepared not to rely on written music all the time. Improvisation gets introduced from the very start."

"A chance to learn the rudiments of jazz improvisation and play some jazz standards/an opportunity to improve skills you already have."

"Fun, interesting and plenty to learn and enjoy. You may or may not find yourself 'in at the deep end ' but that's no bad thing."