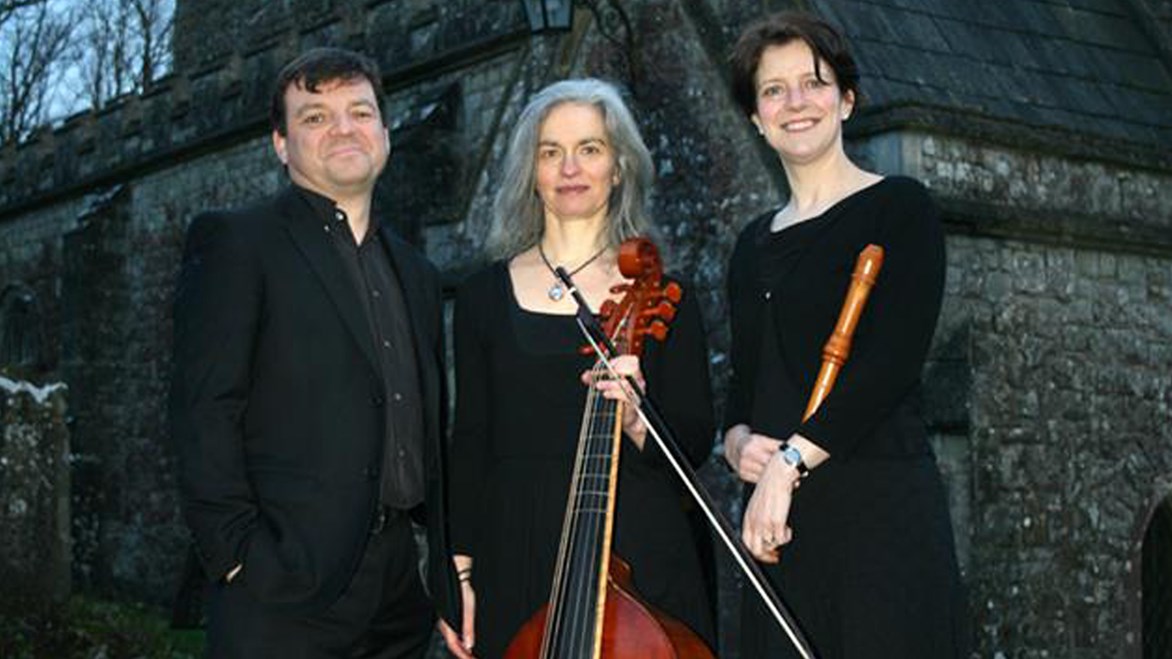 This trio sonatas course with Da Camera will look at baroque trio sonatas for combinations of baroque instruments: recorders, violins, oboes, flutes, viols, gamba, baroque cello, bassoon and harpsichord. Any type of genre can be looked at: French, German, Italian and English.

STANDARD: UPPER INTERMEDIATE, ADVANCED

Resident: £295 Non-Resident: £215 Code: 20/275
What is the course about?
We are delighted to welcome back Da Camera to once again lead this popular baroque trio sonata course for pre-formed groups (Grade 6 and above please). Every session will be different with an exciting new piece, and new groups will be formed for a couple of the sessions during the course to provide variety and camaraderie. Instruments welcomed are: recorder, oboe, flute, violin, viols, cello, bassoon, harpsichord. Each group will be proactively coached by every tutor during the course on works students may bring themselves, as well as music provided by the tutors. Technical and musical aspects will be looked at in works by composers such as Telemann, Schickhardt, Loeillet, Scarlatti, Sammartini, Bach, Purcell and others. We will be playing at A=415.
What will we cover?
Phrasing – where to breathe and shape, what bowing to use; ornamentation – in accordance with the style of music, whether it is French or Italian for example; continuo playing – looking at figured bass.
What will we accomplish? By the end of this course you will be able to…
To be able to play trio-sonatas in a period appropriate, stylish and dynamic way.
What level is the course and do I need any particular skills?
Upper Intermediate, Advanced
How will the course be taught, and will any preparation be required?
The course will be taught in the pre-formed groups the students come in. As a group, you should see each tutor at least twice during the course.
Will music be provided in advance of the course?
As the groups are pre-formed, we are assuming they will want to bring their own music. They can contact us if this is not the case. We can provide a little music as well.
Is there anything I need to bring?
Instrument/s, pencil.
What previous participants said about this course…
"All three tutors could not have been better - superb musicians and lovely people."

"Well tutored in a friendly environment."

"It is also very interesting to work with tutors on a work which is not pre-prepared; a joint exercise in interpretation and discovery."

"Just brilliant! Tutors so professional, so talented as performers as well as coaches, enthusiastic, really interested in helping the participants to develop."