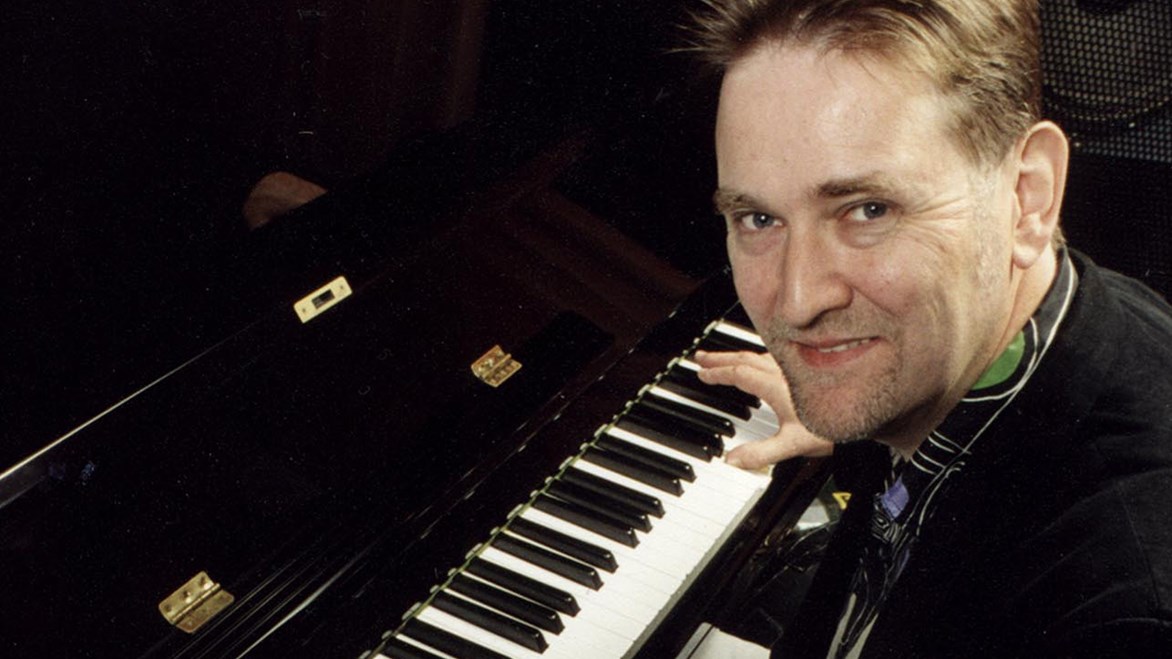 Meet and play with like-minded pianists, learn new repertoire, brush up your improvisation skills and study jazz harmony with one of Britain's top jazz pianists and educators.

STANDARD: IMPROVER, CONFIDENT, SKILFUL

Resident: £402 Non-Resident: £292 (25% off for under 27s) Code: 24/241

Booking for Members opens at 11am on Monday 20 November 2023

Non-Member and online booking opens at 11am on Monday 11 December 2023

For details on how to become a Member to take advantage of early booking, see here.
What is the course about?
Tim Richards returns to Benslow Music with this 'hands-on' Jazz Piano course which is suitable for anyone with previous jazz-playing experience wanting to improve their improvisation skills, brush up on their jazz harmony and increase their repertoire. Tim has been a presence on the British and international jazz scene since the early 1980s. He currently teaches jazz piano at Morley College in London, and is the author of the acclaimed books 'Improvising Blues Piano' and 'Exploring Jazz Piano', published by Schott Music.
Tutor website: www.timrichards.ndo.co.uk
What will we cover?
A selection of jazz standards in a range of styles (swing, bebop, blues, modal, Latin, etc).
Improvisation techniques, chord voicings, accompaniment styles.
Advanced jazz harmony, including pentatonic scales, modes, diminished and altered scales.
What will we accomplish? By the end of this course you will be able to…
Interpret lead sheets more effectively.
Improvise solos over standard chord sequences.
Play more professional chord voicings.
Appreciate different jazz pianists' individual styles
What level is the course and do I need any particular skills?
Standard: Improver, Confident, Skilful
Reasonable piano technique and reading ability.
A working knowledge of chord symbols, major scales in all keys.
Some previous experience of playing jazz.
How will the course be taught, and will any preparation be required?
You will play a range of jazz standards with other students, on several pianos.
Tutor will give demonstrations, tips, suggestions and feedback.
We will also listen to recorded examples of important jazz pianists. No special preparation is required, but before the course you could watch some of the tutor's jazz piano tuition videos on YouTube at https://goo.gl/DY7S9v and at https://goo.gl/2ztwU4.
Will music be provided in advance of the course?
Yes, you will be sent a selection of PDFs before the course which you are recommended to print out.
Is there anything I need to bring?
Manuscript book/music paper.
Fake book/Real Book (if you have one). Copies of any of Tim's books if you have them (these will also be available to buy at discount prices).
Recording device (audio or video) – optional (a mobile phone will do the trick).
What previous participants said about this course…
"Really outstanding. Loved all the handout resources and music videos."

"Very good tuition."

"Inspiring teaching… improved my knowledge of jazz harmony so I can begin to improvise in a more informed and interesting way."

"Methodical and patient tutor. Excellent progression from basic to more complex."

"Excellent… has regenerated my interest and motivation."

"Orientated towards playing, without shying away from the necessary theory."

"Tutor adapted to participants' differing experience and involved everyone."