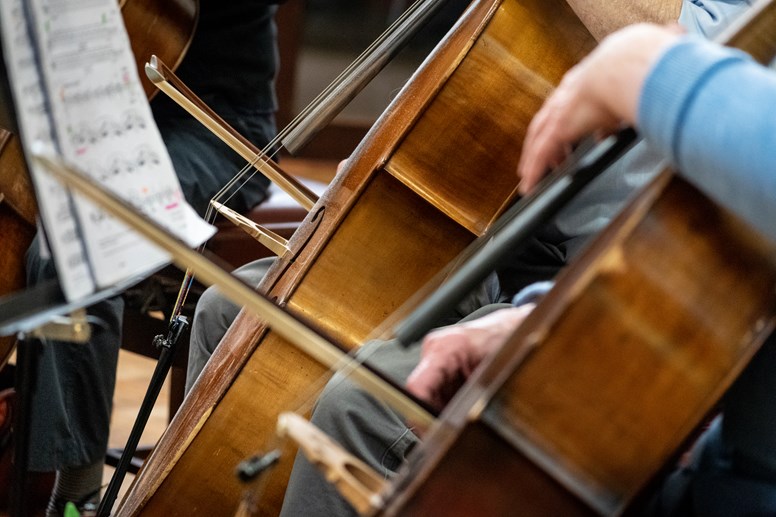 A course to begin to explore the joy of playing chamber music and having the confidence to play one to a part.

STANDARD: CONFIDENT

Resident: £480 Non-Resident: £366 (25% off for under 27s) Code: 23/328

Booking for Members opens at 11am on Monday 12 December 2022.

Non-Member and online booking opens at 11am on Monday 9 January 2023.

For details on how to become a Member to take advantage of early booking, see here.
What is the course about?
This course is designed as a continuation of the Introduction to String Chamber Music course held earlier in the year. It is for those string players who may lack confidence in playing a single line in small ensembles, or for those who don't have the opportunity to play in ensembles with others of similar ability. The tutors will direct the course in such a way as to encourage participants to feel confident taking responsibility for their own part. The music will be carefully chosen to explore different styles and techniques of playing chamber music and participants will be sent the music prior to the start of the course. As with the Introduction to Chamber Music course we will start by all playing together as a big group to familiarise everyone with the music. Then as confidence grows we will split up into smaller groups which will be coached individually. The course aims to give all participants practical guidance in the art of playing chamber music and above all the confidence to play and enjoy this unique musical experience.
What will we accomplish? By the end of this course you will be able to…
By the end of the course we aim to have given everyone the opportunity to play in a quartet holding their own independent line. We will have explored the pieces chosen in some depth and started the exciting process of learning the skills of listening and playing in the collaborative way chamber music demands.
What level is the course and do I need any particular skills?
Some experience of playing in an orchestra would be helpful. Courage to have a go and not to worry about being wrong or "not good enough". The atmosphere of the course is supportive and encouraging. There is nothing to be afraid of!
Standard: Confident
How will the course be taught, and will any preparation be required?
Initially we will play the music that has been chosen all together in a large group with Nic and Jenny playing alongside. As the course progresses we will split into smaller groups which will be coached by the tutors.
Will music be provided in advance of the course?
Yes, it will be available on this website.
What previous participants said about this course…
"Excellent choice of music - challenging but achievable. The tutors were very encouraging and inspired me to achieve more than I thought I would be able to!"

"The course was run very efficiently with excellent use of time. The tutors were patient and encouraging; somehow they made me feel a lot more confident without me realising how they did it. They also had a good sense of humour."

"Outstanding tutors who are so helpful in all respects. I certainly grew in confidence during the course and enjoyed every minute."