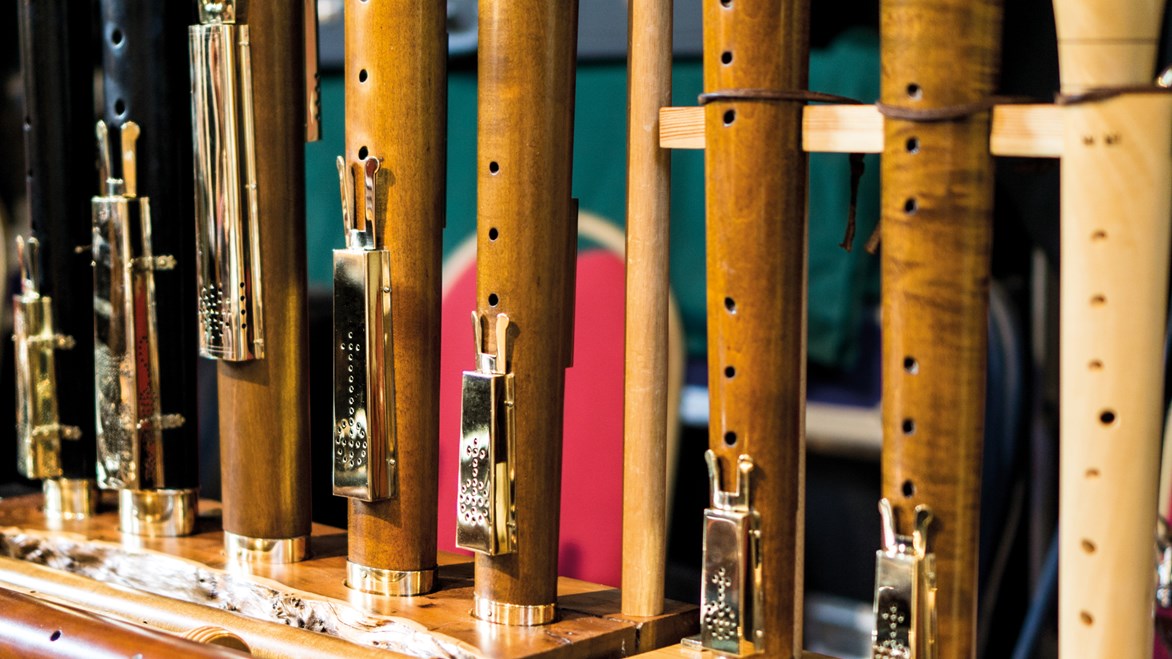 Glorious renaissance polyphony for choir with historic brass

STANDARD: CONFIDENT, SKILFUL

Resident: £480 Non-Resident: £366 (25% off for under 27s) Code: 23/331

Booking for Members opens at 11am on Monday 12 December 2022.

Non-Member and online booking opens at 11am on Monday 9 January 2023.

For details on how to become a Member to take advantage of early booking, see here
What is the course about?
Marking the 400th anniversary of William Byrd's death, the 380th anniversary of Claudio Monteverdi's death as well as the 380th anniversary of Marc-Antoine Charpentier's birth, 2023 is set to be an exciting year for Early Music. This course will explore some of the larger-scale sacred music of William Byrd and his teacher Thomas Tallis, and will cover some of the lesser-known sacred music of Claudio Monteverdi (i.e. that composed before and after the famous Vespers of 1610*) as well as that of his teacher, Marc-Antonio Ingegneri. Led again by Jeremy West and Gareth Wilson, the course will allow players of historic brass instruments and singers to inhabit the unique sound world created by this combination of forces in the Renaissance polyphony of Byrd, Tallis and Ingegneri while also delving into the early Baroque sonorities of Monteverdi and Charpentier.
Tutor website: www.jeremywest.co.uk
What level is the course and do I need any particular skills?
Standard: Confident, Skilful
Competent reader - all desirable although not essential
How will the course be taught, and will any preparation be required?
This course will be suitable for singers across all voices. Previous experience of reading Renaissance polyphony will be helpful although not essential and the ability to read historic notation is not a requirement since all pieces will be provided in clean modern editions.
For the players we are, as ever, calling out to cornetts and sackbutts, and dulcians are not only welcome but actually a requirement! Sometimes violinists have joined our wind band and they too would be welcome as long as they are content to double singers and wind players in the polyphony.
Will music be provided in advance of the course?
Yes, it will be available on this website ahead of the course
Is there anything I need to bring?
No special clothing. Just musical instruments if playing.
What previous participants said about this course…
"The choice of music was great. The tutors very friendly and creating a good atmosphere amongst the two groups (instruments/singers)."

"I was thrown into the music with confidence and was encouraged to give my very best."

"The tutorial team was world class. They certainly met, and even exceeded what I had expected from the description when I booked. They met every challenge with exceptional grace and good humour, and were very motivational, helping us always to give our best. They were especially accommodating in getting together the smaller groups for 1/2 voices."

"Good mix of choral alone and with the beautiful baroque wind instruments that make this course so unique."

"Great music and so supportive and encouraging for my first outing with my sackbut. I loved the blending of singers and instruments."