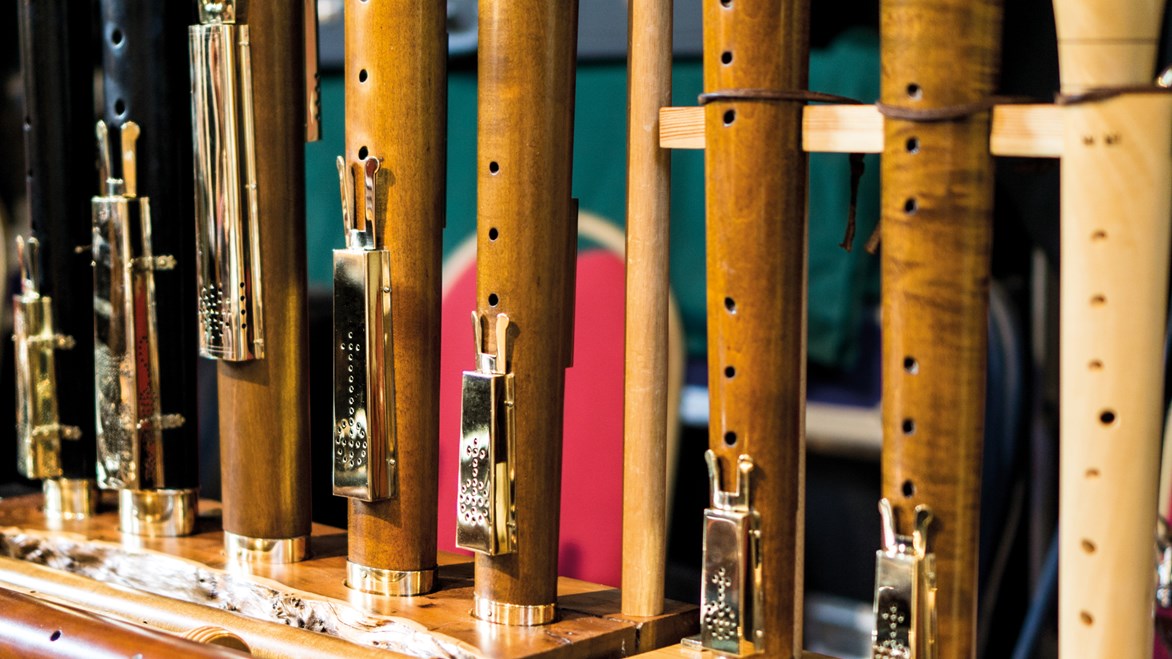 Glorious renaissance polyphony for choir with historic brass.

STANDARD: CONFIDENT, SKILFUL

Resident: £572 Non-Resident: £435 (25% off for under 27s) Code: 24/324

Booking for Members opens at 11am on Monday 20 November 2023

Non-Member and online booking opens at 11am on Monday 11 December 2023

For details on how to become a Member to take advantage of early booking, see here
What is the course about?
Orlande de Lassus ranks alongside Giovanni Pierluigi da Palestrina and Tomás Luis de Victoria as one of the three best-known and most performed Renaissance composers of today. He enjoyed enormous fame and influence during his lifetime, perhaps more than that of any of his contemporaries and was immensely prolific. Indeed, so vast was his compositional output that a complete edition of his work is not yet available in most libraries and, despite the fame of his Missa Susanne un Jour (and its corresponding chanson), his Missa Bell' Amfitrit' altera and others, the contemporary world of performance has barely scratched the surface of his oevre. This course looks to explore more of Lassus' work while also highlighting his influence on his immediate and near-contemporaries. It will therefore focus on the eight-part Missa Osculetur me and other multi-choir polyphonic works while looking at pieces by other composers who borrowed Lassus' work and employed it as a basis for their own.
Tutor website: www.jeremywest.co.uk
What level is the course and do I need any particular skills?
Standard: Confident, Skilful
Competent reader - desirable although not essential
How will the course be taught, and will any preparation be required?
This course is suitable for cornetts, sackbutts, dulcians and singers across all voices. Previous experience of reading Renaissance polyphony will be helpful although not essential and the ability to read historic notation is not a requirement since all pieces will be provided in clean modern editions.
Will music be provided in advance of the course?
Yes, it will be available on this website ahead of the course.
Is there anything I need to bring?
No special clothing. Just musical instruments if playing.
What previous participants said about this course…
"The choice of music was great. The tutors very friendly and creating a good atmosphere amongst the two groups (instruments/singers)."

"I was thrown into the music with confidence and was encouraged to give my very best."

"The tutorial team was world class. They certainly met, and even exceeded what I had expected from the description when I booked. They met every challenge with exceptional grace and good humour, and were very motivational, helping us always to give our best. They were especially accommodating in getting together the smaller groups for 1/2 voices."

"Good mix of choral alone and with the beautiful baroque wind instruments that make this course so unique."

"Great music and so supportive and encouraging for my first outing with my sackbut. I loved the blending of singers and instruments."