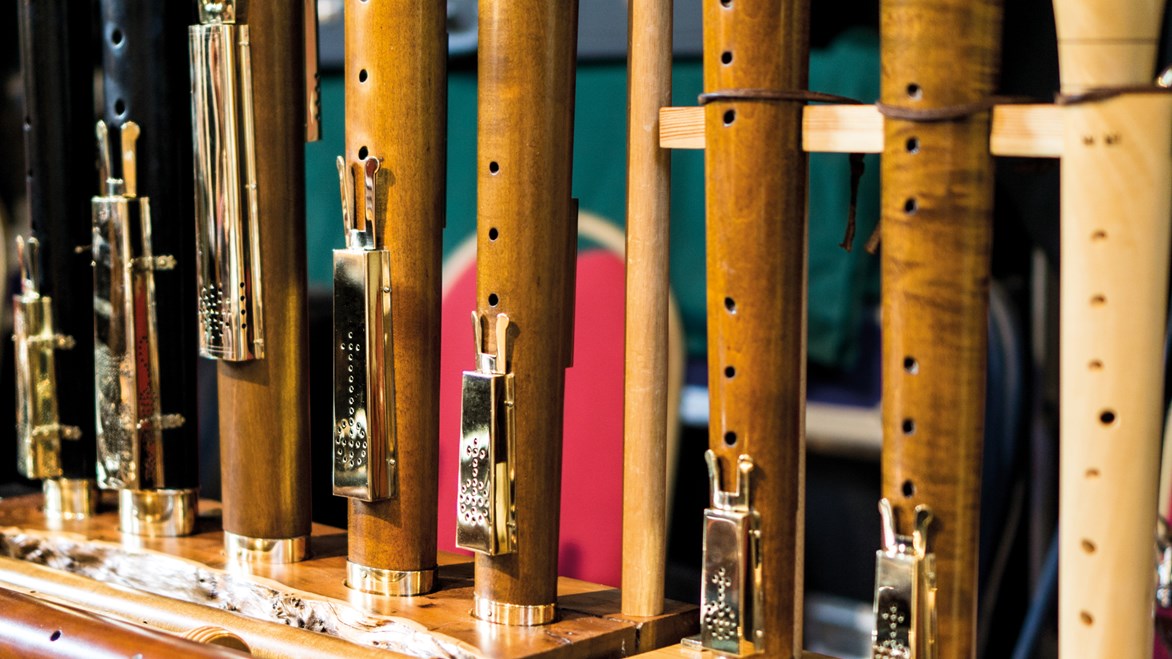 The music of Marc' Antonio Ingegneri, glorious renaissance polyphony for
choir in up to 9 parts with historic brass

STANDARD: CONFIDENT, SKILFUL

Resident: £453 Non-Resident: £345 (25% off for under 27s) Code: 22/315

Booking for Members opens at 11am on Monday 18 October 2021.

Non-Member and online booking opens at 11am on Monday 15 November 2021.

For details on how to become a Member to take advantage of early booking, see here
What is the course about?
This short course will be one of the very first substantial projects to focus upon the music of Italian composer Marc'Antonio Ingegneri (1535/6-1592) in modern times and thus will offer a rare opportunity for singers and players to delve into material hitherto almost unknown. Remembered only for being the teacher of the famous revolutionary composer, Claudio Monteverdi, Ingegneri's music has lain in the shadows for nearly 450 years but has recently been shown to be of startling originality and colour, quite unlike anything else written at the time. As the closest musical companion of Pope Gregory XIV, Ingegneri worked at the very forefront of the musico-liturgical reforms which would provide the Christian Church with its identity in the face of the challenges of Modernism; which means that he may be considerably more important to the history of music, and indeed to world history, than has hitherto been acknowledged. Ingegneri was Director of Music at Cremona Cathedral under Pope Gregory XIV, then Bishop Sfondratti, and his music had first been written and performed with a young Monteverdi singing in the choir. Monteverdi mentions his teacher in many of his publications when, normally, it would be custom to mention your teacher in your first publication alone. Thus Monteverdi demonstrably held Ingegneri in incredibly high regard. Gareth Wilson and Jeremy West are delighted to bring this music to Benslow for what will surely be an inspiring exploration into the music of this remarkable and overlooked musician.
Tutor website: www.jeremywest.co.uk
What will we accomplish? By the end of this course you will be able to…
The main aim of the course is to inspire a love for this music which comes from the hand of someone almost totally overlooked today. Repertoire in 5, 6, 8 and 9 parts for choir / soloists will be supported by historic brass (cornetts and sackbuts). Balance and blend between singers and players, in addition to historic tuning, is crucial if this repertoire is to 'ring' and listening to one group at the same time as taking part in the other will be high on the agenda.
What level is the course and do I need any particular skills?
Standard: Confident, Skilful
Competent reader - all desirable although not essential
How will the course be taught, and will any preparation be required?
The choir and the instrumental group will work both separately from each other but also (and mainly) together in one group. No preparation required.
Will music be provided in advance of the course?
Yes, it will be available on this website ahead of the course
Is there anything I need to bring?
No special clothing. Just musical instruments if playing.
What previous participants said about this course…
"The choice of music was great. The tutors very friendly and creating a good atmosphere amongst the two groups (instruments/singers)."

"I was thrown into the music with confidence and was encouraged to give my very best."

"The tutorial team was world class. They certainly met, and even exceeded what I had expected from the description when I booked. They met every challenge with exceptional grace and good humour, and were very motivational, helping us always to give our best. They were especially accommodating in getting together the smaller groups for 1/2 voices."

"Good mix of choral alone and with the beautiful baroque wind instruments that make this course so unique."

"Great music and so supportive and encouraging for my first outing with my sackbut. I loved the blending of singers and instruments."