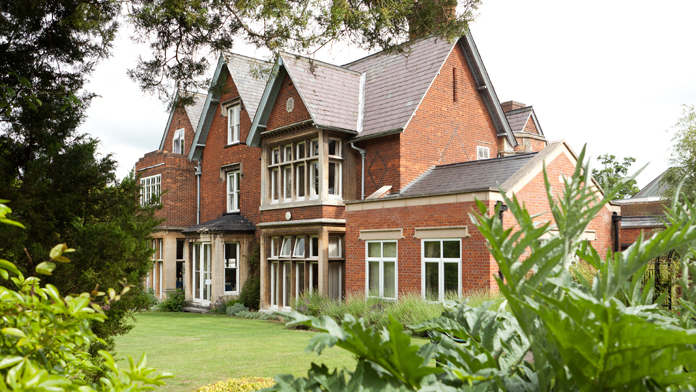 An inspiring opportunity to participate in a concert performance of a Baroque opera sung in English.

STANDARD: CONFIDENT, SKILFUL

Resident: £589 Non-Resident: £464 (25% off for under 27s) Code: 23/401

Booking for Members opens at 11am on Monday 12 December 2022.

Non-Member and online booking opens at 11am on Monday 9 January 2023.

For details on how to become a Member to take advantage of early booking, see here.
What is the course about?
Our Baroque Opera Project returns in 2023 with a concert performance of this lesser-known masterpiece of the repertoire, sung in English. We are delighted to welcome back Julian Perkins, the Artistic Director of Cambridge Handel Opera, to lead the project alongside our wonderful team of regular tutors Judy Tarling (leader), Henrik Perrson (continuo coach) and Nick Shaw (vocal coach).
The Judgement of Paris recounts the story of a beauty contest between three goddesses that led in part to the Trojan War. With a libretto by William Congreve, Weldon's version won first place in the celebrated 'Musick Prize' competition of 1701, triumphing over the more conservative submissions by three older and more experienced composers, John Eccles, Daniel Purcell and Gottfried Finger. Weldon's opera is a seminal work in the Italian style that celebrates the dramatic power of English music in the years following Purcell's death. Weldon was Purcell's pupil as a choirboy at Eton, and was one of his most talented followers, able to combine the most attractive features of modern Italian opera with the Purcell style.
We are seeking enthusiastic baroque instrumentalists (recorders, oboes, bassoon, trumpet, timps, strings and continuo) and choral singers. The course will culminate with a concert performance in front of a paying public audience on the afternoon of Friday 14 April 2023.
What will we cover?
Playing and singing in a period appropriate, stylish and dynamic way.
How will the course be taught, and will any preparation be required?
The course will involve tutti and sectional rehearsals. We'll have a complete run-though before the final performance on the Friday.
You are asked to familiarise yourself with the music before arrival. The opera is in English and members of the chorus will be able to sing from their copies throughout the course and in the final performance.
Will music be provided in advance of the course?
Yes, music will be sent by post well in advance of the course.
Is there anything I need to bring?
We are playing at A=415 and don't forget to bring your baroque instrument, or if you don't have one then gut strings and baroque bow.
What previous participants said about this course…
"Everything was amazing. I'm super proud of everything we've done and I've learnt so much about not only singing, but musicianship and baroque theatre and it was all honestly the best."

"I thought that everyone put in well over 100% effort and commitment, during the week, and also they must have done a huge amount beforehand in preparation for the course. I was astounded that, largely because of all the preparation and obvious love of the music/project, we were able to put together such a great Opera performance in such a short time. Thank you to everyone."