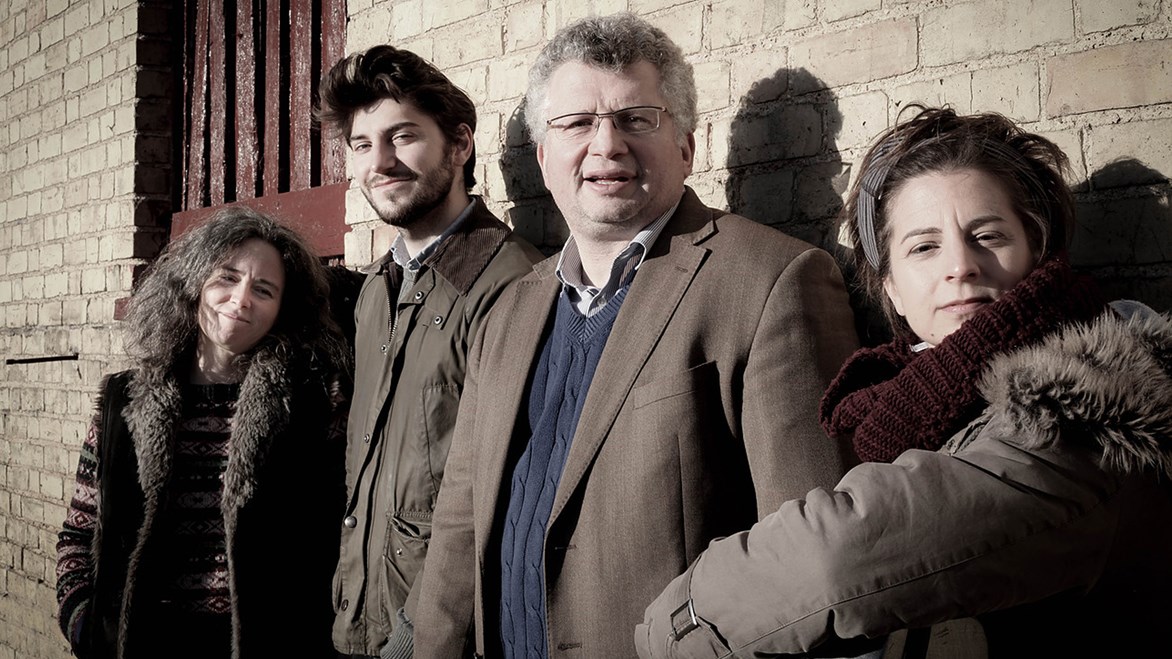 Members of the Allegri Quartet will work one-to-one on the repertoire the quartets chose to bring. Special emphasis is on interpretation, discussing and experimenting with new ideas, as well as technical advice, on how to bring across and maximise the musical impact of the works in question.

STANDARD: CONFIDENT, SKILFUL

Resident: £330 Non-Resident: £242 (25% off for under 27s) Code: 22/R11

Booking for Members opens at 11am on Monday 18 October 2021.

Non-Member and online booking opens at 11am on Monday 15 November 2021.

For details on how to become a Member to take advantage of early booking, see here
What is the course about?
The Allegri Quartet return with another of their special weekends devoted to coaching up to ten pre-formed quartets. The Allegri will offer their expert advice and insights and you are free to work on any repertoire you like. The course fee also includes a ticket to their concert on the Friday evening. Please note that any quartets wishing to arrange a pre-course playing room between 2.30pm-6.30pm on the first day must contact us prior to the course to avoid disappointment.
Tutor website: www.allegriquartet.org.uk
What will we cover?
Interpretation, voicing, dynamics, rhythm and how to tune a quartet!
What will we accomplish? By the end of this course you will be able to…
We hope you will have seen your chosen work in a different light, with plenty of ideas for future rehearsals, as well as improvements in the way in which the group works, with a higher level of quartet discipline higher.
What level is the course and do I need any particular skills?
Generally a wide range of levels, from occasional playing together, to more committed playing.
How will the course be taught, and will any preparation be required?
Each Quartet member will coach each group ounce. Hopefully the participants will have prepared their parts and have rehearsed together. This is not always the case, but good preparation tends to increase participants enjoyment of the course.
Will music be provided in advance of the course?
No, participants are requested to bring their own music.
Is there anything I need to bring?
Instruments and a metronome, as well as a copy of the score!
What previous participants said about this course…
"As always with the Allegri, detailed focus on both the technical and musical aspects of our chosen work, with excellent advice given in a friendly and supportive manner."

"Well-pitched to our level and added value."