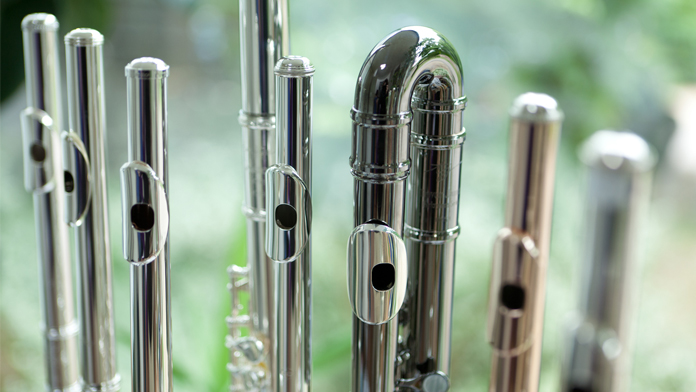 This popular and friendly course provides the opportunity to play repertoire, both simpler and more challenging, while developing greater awareness of how to be an effective musician. Early booking is highly recommended.

STANDARD: UPPER INTERMEDIATE, ADVANCED

Resident: £339 Non-Resident: £246 (25% off for under 27s) Code: 22/275

Booking for Members opens at 11am on Monday 9 May 2022.

Non-Member and online booking opens at 11am on Monday 13 June 2022.

For details on how to become a Member to take advantage of early booking, see here.
What is the course about?
This course is largely focused on the wind quintet and dectet repertoire. Applications are encouraged from those who wish to offer an additional instrument such as piccolo, cor anglais, bass clarinet or contrabassoon, and every effort will be made to accommodate such in the repertoire provided (notification of additional instrument/s is required at time of application). Specialist instrumental coaches, each highly regarded in their field, come with a wealth of experience to help you achieve your musical goals. The aim of the course is to encourage and develop an understanding of the processes of musical development, technically and musically, within the context of ensemble playing, while being introduced to varied and stimulating repertoire. There is opportunity to discuss instrument specific issues in specialist classes led by each tutor over the course of the weekend.
What will we cover?
How to listen effectively, how to tune and balance a chord, how to play with more line and rhythmic precision, how to lift the music from the page.
What will we accomplish? By the end of this course you will be able to…
Play with greater confidence and also to direct your own rehearsals with greater purpose and effect.
What level is the course and do I need any particular skills?
Standard: Upper Intermediate, Advanced.
Willingness to sight read and to feel occasionally challenged. Grade 7 level attendees and up would benefit from this course.
How will the course be taught, and will any preparation be required?
Participants will work in a range of different ensemble sizes with a tutor.
No preparation is required.
Will music be provided in advance of the course?
Participants may bring their own music. Music otherwise is provided. Helpful resources: IMSLP has a wide range of parts and scores. Benslow Music members may be able to hire the music from our library.
Is there anything I need to bring?
Instrument, spare reeds etc.
What previous participants said about this course…
"Very good...right balance of how it could be better, but also praise too. Excellent knowledge, Enthusiastic and approachable Very well organised music selected for groups. Groups well balanced."

"The tutors were very sympathetic and non-judgmental."

"This course is superbly run by Liz Drew. She works so hard to bring a good range of repertoire, introducing interesting new works as well as the old favourites, and ensures that everyone has a balance of different groups to play in. She and the other instrument specialists who come to help are very encouraging and knowledgeable."