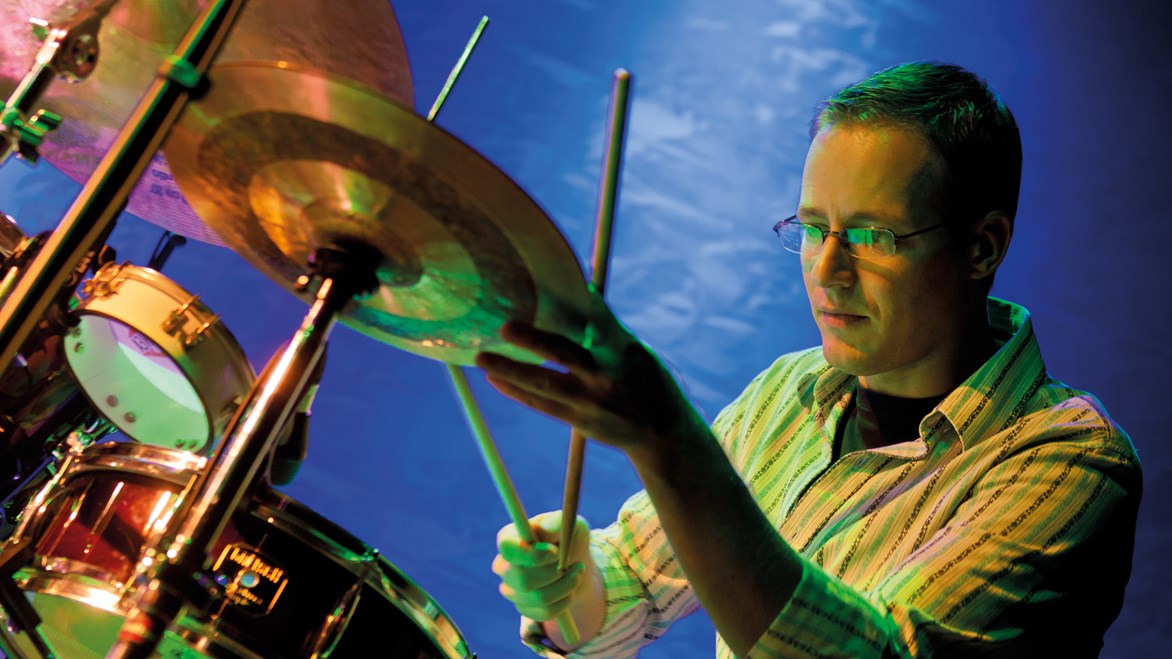 Experience playing jazz from various eras and styles together with other musicians in a relaxed, friendly and informal setting.

STANDARD: IMPROVER, CONFIDENT, SKILFUL

Resident: £520 Non-Resident: £395 (25% off for under 27s) Code: 24/310

Booking for Members opens at 11am on Tuesday 29 August 2023.

Non-Member and online booking opens at 11am on Monday 18 September 2023.

For details on how to become a Member to take advantage of early booking, see here.
What is the course about?
Whether it's your first experience of playing jazz, or you are a regular player wishing to enhance your skills, the course has something for everyone. The busy programme will include workshops, masterclasses and demonstrations together with some relaxed jam sessions, turning the whole experience into a veritable feast of jazz. An event not to be missed!
Tutor websites: Joy Ellis Adam Osmianski
What will we cover?
Standard jazz forms and repertoire
Improvising solos and accompaniments
Chord structures and voicings
Rhythmic interpretation of various jazz styles
Chord symbols and other nomenclature
Jazz vocabulary
What will we accomplish? By the end of this course you will be able to…
Identify common chord progressions and song forms
Develop improvisatory language for soloing
Choose appropriate chord voicings
Recognize various styles/genres of jazz
What level is the course and do I need any particular skills?
No prior jazz experience is necessary, but participants should already have comfortable facility with the instrument they choose to play at JazzFest. Confidence with basic scales is helpful.
How will the course be taught, and will any preparation be required?
Practical work as a full group, smaller groups, and individual sessions with course leaders
Participants will receive feedback from the tutors
No specific preparation is necessary, but brushing up on scales and arpeggios is recommended
Will music be provided in advance of the course?
No, it will be provided by the tutors throughout the course
Is there anything I need to bring?
Your instrument, a notebook and pencil, a folder for music
What previous participants said about this course…
"A great course to learn basic concepts of improvisation and to have a go. Got exercises to take away and practice."

"Wide ranging course, good for all grades of musician, but not for beginners. Classically trained who have not done jazz can really benefit. Lots of theory, if you can cope with it!"

"Full on - better than expected. Good venue, relaxed, good food, civilised, relaxing and free onsite parking."

"Good musical information and light introduction to the more complicated aspects of jazz."