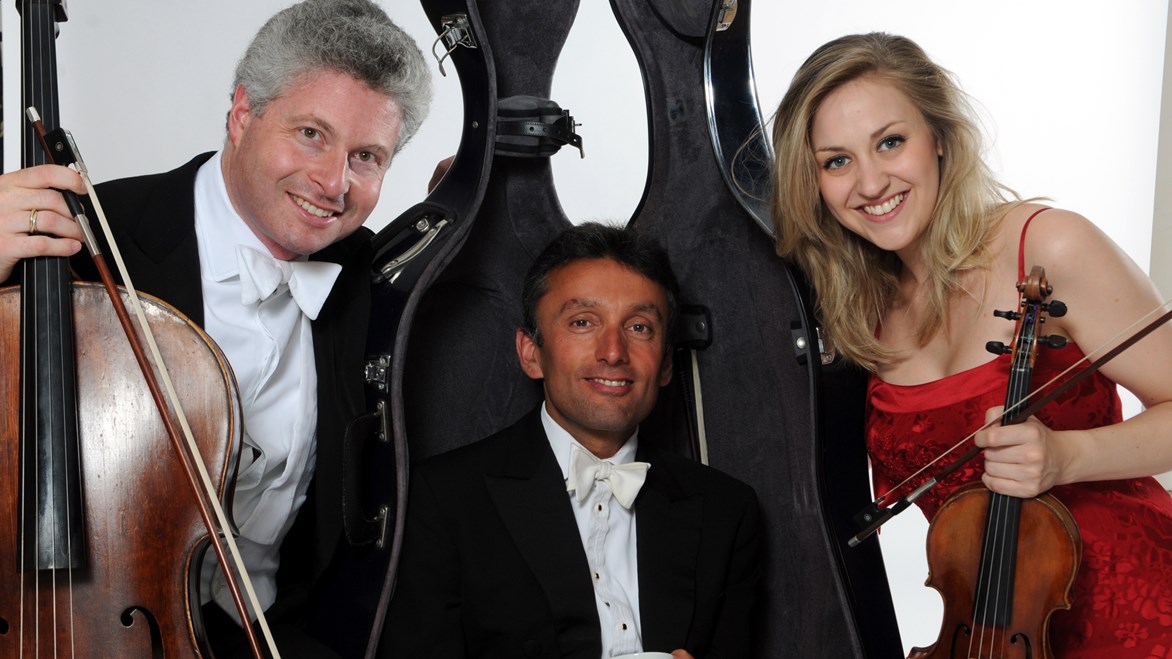 This course offers an opportunity to meet in a friendly and supportive atmosphere to play chamber music for piano and strings under the guidance of a team of expert, experienced and encouraging tutors.

STANDARD: ADVANCED

Resident: £480 Non-Resident: £366 (25% off for under 27s) Code: 23/304

Booking for Members opens at 11am on Thursday 1 September 2022.

Non-Member and online booking opens at 11am on Thursday 29 September 2022.

For details on how to become a Member to take advantage of early booking, see here.
What is the course about?
We are delighted to welcome violinist Sophie Lockett, cellist Robert Max and pianist James Kirby of the Barbican Trio to lead this popular course exploring exploring chamber music for piano and strings. Applications are welcome from pre-formed Piano Trios who would like to develop their ensemble skills and explore this richly varied body of music in considerable depth. We suggest that each group brings two contrasting complete works to the course where they will be coached by all three tutors in rotation. Piano Quartets and Piano Quintets are also welcome to apply.
Tutor website: www.barbicanpianotrio.com
What will we cover?
Style, technique, performance and interpretation, practice-techniques.
What will we accomplish? By the end of this course you will be able to…
...developed your skills as a chamber musician, have a more thorough understanding of the nature and qualities of the music you have explored, increased your insight into technical and practical challenges and broadened your knowledge of the chamber music repertoire.
What level is the course and do I need any particular skills?
Advanced
How will the course be taught, and will any preparation be required?
The three coaches will visit each group by rotation and work with them intensively on the repertoire they have brought to the course. Pre-course preparation is certainly recommended! There will be a "workshop" session for all the players of each instrument and not only will the Barbican Piano Trio play to the participants, but the participants will have the opportunity to play for each other in the final session, if they wish.
Will music be provided in advance of the course?
Groups will choose their own repertoire (though the tutors are happy to make recommendations if asked) and bring their own parts to the course.
Is there anything I need to bring?
Bring just yourself, your instrument, music and an ambition to enjoy yourself!
What previous participants have said about this course...
"Four days of great camaraderie between a group of like-minded people who share the same enthusiasm and love for playing chamber music, supported by ample top quality coaching at a high level."

"Very good value for money, very inspiring and an excellent way to improve your playing and approach to music."