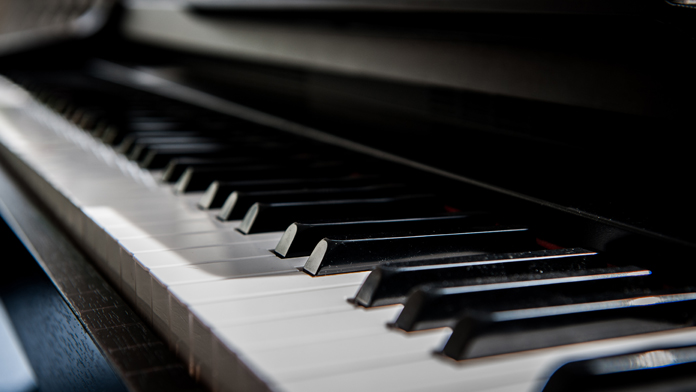 A friendly and supportive masterclass opportunity for pianists with an encouraging and approachable tutor.

STANDARD: IMPROVER, CONFIDENT

Resident: £365 Non-Resident: £265 (25% off for under 27s) Code: 24/219

Booking for Members opens at 11am Tuesday 29 August 2023.

Non-Member and online booking opens at 11am on Monday 18 September 2023.

For details on how to become a Member to take advantage of early booking, see here.
What is the course about?
This course is designed for pianists of intermediate standard (Grades 4 to 6) to join Timothy Barratt for a course taught in a workshop format. Participants are asked to prepare two or three pieces of their own choosing and Tim will offer his usual gentle encouragement and unique insights to help you improve your stylistic awareness, technique and confidence.
What will we cover?
Developing a sense of style in a variety of musical genres.
Projection of musical detail in order to produce a convincing performance.
Technical issues arising from pieces presented with methods for practice.
Coping with performance nerves.
General discussion on style, structure and repertoire.
What will we accomplish? By the end of this course you will be able to…
Play with greater confidence and technical ease.
Understand the stylistic elements of different styles.
Gain confidence in playing to a supportive audience of fellow participants.
What level is the course and do I need any particular skills?
Improver, Confident
How will the course be taught, and will any preparation be required?
Individual tuition within a group setting led by the tutor. However, participants are encouraged to contribute towards supportive feedback.
Preparation at home of the chosen pieces is vital for gaining maximum benefit from the course.
Will music be provided in advance of the course?
No, participants should bring a copy of the pieces they intend to play during the Course. The library contains an extensive collection of Piano music which may be borrowed for reference - or an iPad might be useful for sourcing music.
On the right hand side of this page you will find a downloadable document with some repertoire suggestions.
Is there anything I need to bring?
In addition to chosen pieces, participants may like to bring some duets for informal music-making during the course.
What previous participants said about this course…
"Excellent tutor, master classes informative and helpful, comfortable accommodation in delightful surroundings, excellent home-cooked food. Lovely spending time with other musicians."

"Inspirational, away from all the toils and tribulations of modern day living."

"The musical content was excellent, so good to listen to the tips given to other players, Tim is a great tutor."