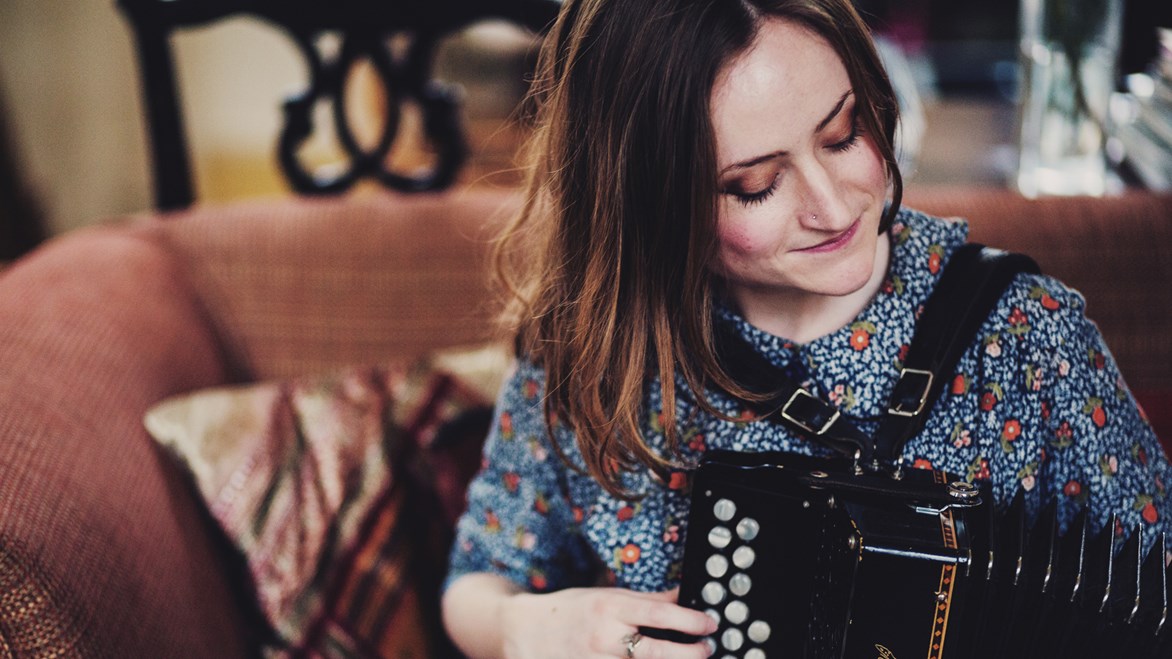 Delve into the rich traditions of English folk music, gain confidence in playing by ear, explore tunes and songs in depth, create harmonies and accompaniments, and enjoy playing and singing folk music with others!

STANDARD: LEARNER, IMPROVER, CONFIDENT, SKILFUL

Resident: £530 Non-Resident: £405 (25% off for under 27s) Code: 24/319

Booking for Members opens at 11am on Tuesday 29 August 2023

Non-Member and online booking opens at 11am on Monday 18 September 2023

For details on how to become a Member to take advantage of early booking, see here.
What is the course about?
Release your inner musician! Develop your own folk style! Allow your instrument and voice to sing beautiful traditional tunes, weave fabulous harmonies with your co-musicians and groove together with infectious dance rhythms. This is an integrated course for singers and instrumentalists of all levels working together and in smaller groups to recreate a folk festival here at Benslow Music! Led by warm, funny and knowledgeable tutors, there will be tailored opportunities allowing advanced musicians to challenge themselves with the nuances, and everyone else to explore at a steady pace and build confidence with folk music style and technique. This integrated course with some break-off strands explores the importance of developing an individual style in English folk music and equips you with the tools and skills to bring songs and tunes to life your own way.
The three strands are:
Song - open to singers of all abilities.
Melody - open to players of all instruments keen to learn folk tunes.
Accompaniment - open to guitarists at all levels.
This is a friendly and supportive environment to try all kind of new sounds! All instruments and voices welcome. Entry to the ceilidh performance by the tutors is included in the course fee.
Tutor websites: Laurel Swift Hazel Askew

What will we cover?
Playing by ear, phrasing, ornamentation, pulse, rhythm, tone, variation, harmony and accompaniment
What will we accomplish? By the end of this course you will be able to…
Play a variety of early and folk music repertoire with stylistic techniques and arrangement ideas.
Have tools to develop harmony / chords / variation.
Have confidence playing in small groups with others to create your own arrangements.
What level is the course and do I need any particular skills?
No previous experience needed
Melody players need to be confident in the keys of G and D
Chord plays need to be confident with the chords of G, D, C, A, Em, Am, Bm.
Learner, Improver, Confident, Skilful
How will the course be taught, and will any preparation be required?
The course will be taught by ear, but written music or song words will be given out after pieces have been taught in this way. There will be small and large group work; no preparation required.
Will music be provided in advance of the course?
No, it will be provided by the tutors on the course.
Is there anything I need to bring?
Just you and your instrument(s)! It will useful to have a recording device to keep a record of the melodies, as well as a notebook and pen.
What previous participants said about this course…
"Laurel was a fantastic tutor. I learnt more on this course than any other I have done elsewhere. She paced it very well, always provided great music, and took me to places musically I didn't think I could go!"

"A good way to get to know English folksong better and to grow in confidence in singing it, as well as enjoying it through conjunction with the instrumental and dance courses."

"Hazel was excellent, attentive and thoughtful, with a lovely voice."