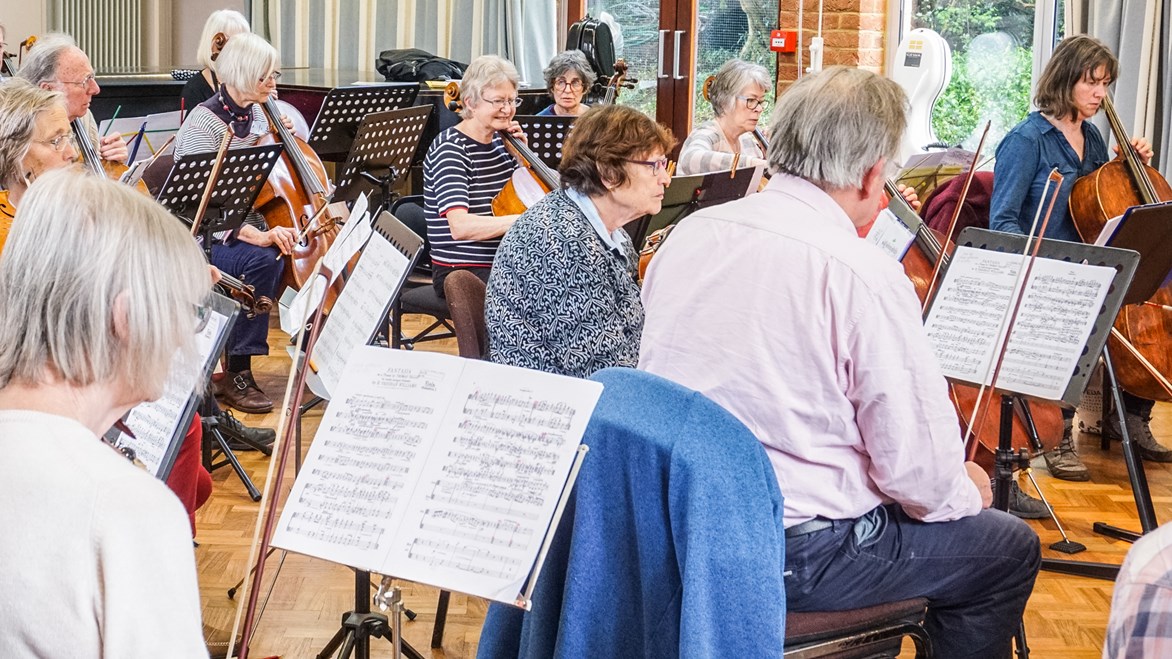 An intensive three day course concentrating on a major work for chamber orchestra.

STANDARD: LOWER/UPPER INTERMEDIATE, ADVANCED

Resident: £420 Non-Resident: £320 Code: 20/301

*BRING A FRIEND* If you introduce a friend who is new to Benslow Music and persuade them to join the course, you will both receive a discount on the basic course fee. This reduction does not apply to room supplements.
What is the course about?
Now a very popular course in our programme, Anthony Bailey returns in 2020 to lead the Intermediate Chamber Orchestra. This time we will be working on Schubert's Symphony No 5 in B flat major D485. Parts for this work are available to download from the IMSLP website, so participants can download and practise in advance.
What will we cover?
The focus will be on the main work, aiming to build the confidence of players as both individuals and ensemble members, to get to know the work in some detail, and to develop a sense of orchestral camaraderie.
What will we accomplish? By the end of this course you will be able to…
Feel confident playing the chosen repertoire, to be able to engage with the group as an integral member of the orchestra and to celebrate the joy of making music together.
What level is the course and do I need any particular skills?
Lower/Upper Intermediate, Advanced
How will the course be taught, and will any preparation be required?
The course will be taught in full rehearsals and feedback and support will be provided throughout the course. Whilst there is no need for preparation in advance, players may wish to look at the music before the course in order to get maximum enjoyment during the course.
Will music be provided in advance of the course?
No, but it is readily available online on IMSLP.
Is there anything I need to bring?
Just you and your instrument!
What previous participants said about this course…
"Anthony encouraged us all to do slightly more than we thought we could!"

"We played wonderful music and the tutor gave us lots of guidelines and information as to how to interpret and play it appropriately. He was able to pitch the level to our abilities, yet push us to improve. He made it enjoyable."

"It is a rare chance for learners of intermediate standard to play serious music in a mixed ensemble, to learn rehearsal techniques, to follow a conductor, and yet it is also like a retreat from normal life."