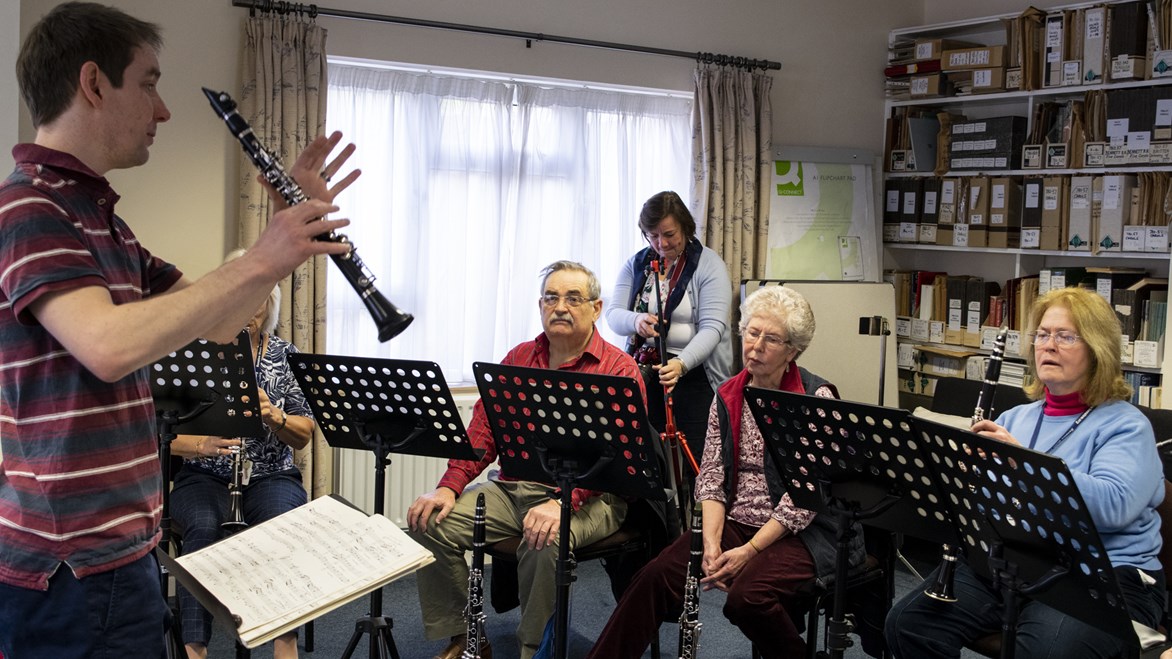 An opportunity to play a varied repertoire of clarinet music in a friendly environment at a standard that matches your ability.

STANDARD: ELEMENTARY, LOWER/UPPER INTERMEDIATE, ADVANCED

Resident: £295 Non-Resident: £215 Code: 20/201
What is the course about?
Start 2020 as you mean to go on with our annual ClarinetFest. The team of Paul Harris, Anthony Bailey and Felicity Vine offers the opportunity for clarinettists of all abilities to come to Benslow Music and focus on repertoire from renaissance to the contemporary alongside a full campus of like-minded players. This course is streamed and we will find a group suited to your ability for workshops and choirs at the appropriate level, as well as sessions focussing on technique and musicianship.
Tutor websites: www.paulharristeaching.co.uk and www.anthonyjohnbailey.com
What will we accomplish? By the end of this course you will be able to…
Feel confident playing the range of repertoire and to celebrate the joy of making music together.
What level is the course and do I need any particular skills?
Elementary, Lower/Upper Intermediate, Advanced
How will the course be taught, and will any preparation be required?
A combination of group and full choir sessions tailored according to your appropriate playing level. No preparation is required.
Will music be provided in advance of the course?
No, it will be provided by the tutor on the course.
Is there anything I need to bring?
Just you and your clarinet(s)!
What previous participants said about this course…
"Fun weekend playing clarinet with like-minded folk, tutored by three motivated, interesting professional tutors. It gives opportunities to players of all levels providing everyone a chance to perform and improve at their own pace."

"All three tutors were excellent, maintaining a good balance between talking and playing."

"Encouraging but challenging if you want it to be. Very enjoyable. Great selection of music."