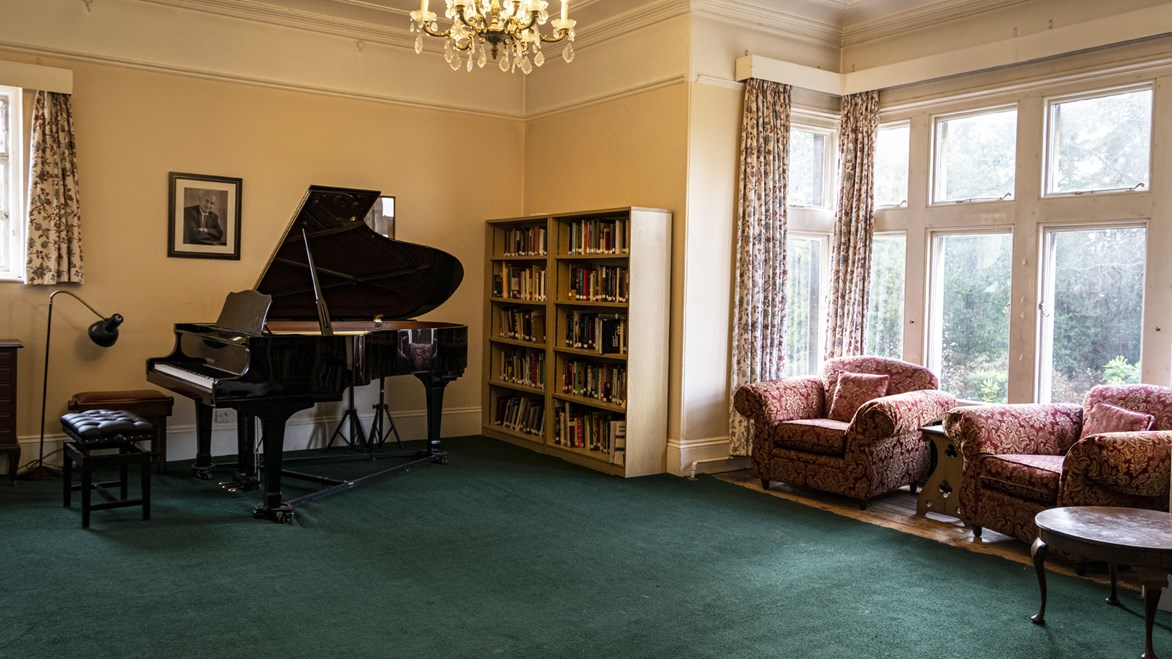 Our purpose-built campus is ideal for all types of music.
The largest of our concert halls, the Peter Morrison Hall, seats 120 audience members and has portable and flexible modular staging. The Palmer Hall can seat up to 70 audience members for a more intimate atmosphere.
Each rehearsal space includes at least one piano. Our piano stock includes well maintained Steinway, Yamaha, Grotrian-Steinweg and Bechstein baby grand pianos and a full size Welmar grand. We also possess a fine Goble harpsichord modelled on a 1727 Christian Zell original as well as virginals, spinets and a clavichord. Our keyboard stock is completed by a restored Broadwood square piano dating from the 1820s.
Audio and video facilities, projectors, screens and PA facilities are also available.
We can accommodate a range of private practice bookings or larger rehearsals, concerts, music courses and pubic events. Please fill in and send the enquiry form on this page or call us on 01462 459446 to discuss your requirements.
Explore the Peter Morrison Hall...