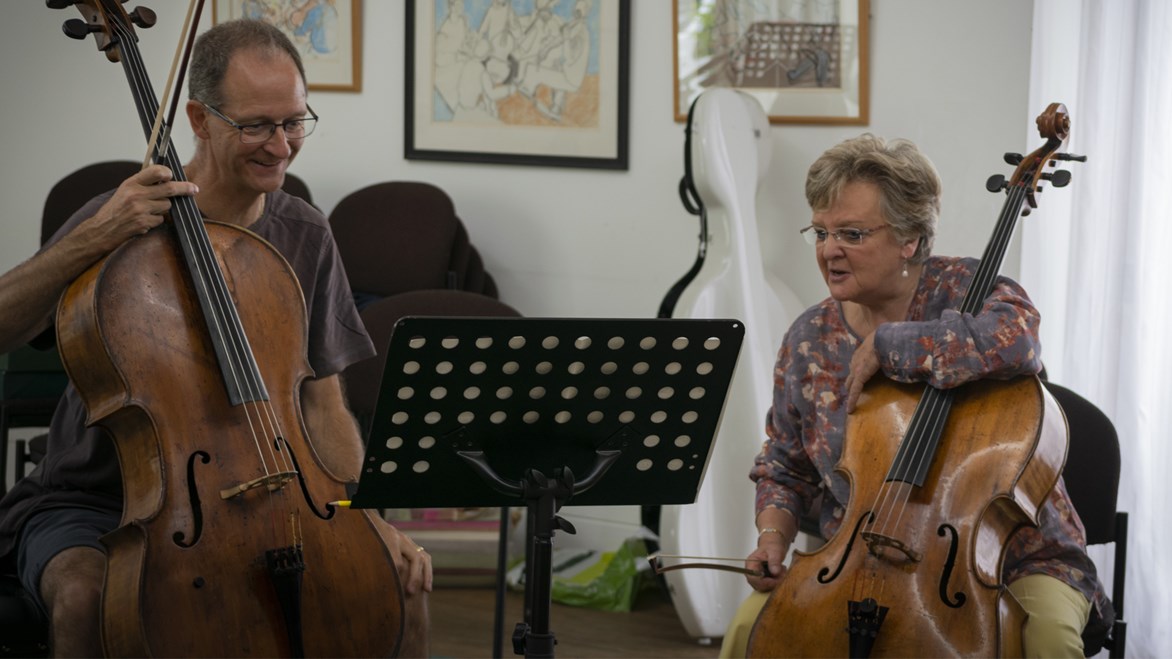 Learn to Love your Teaching
Thursday 18 March 2021
Keynote speakers: Paul Harris, Lucinda Mackworth-Young, Dr Penelope Cave
A recent survey of 2,000 members of the Musicians' Union found that 34% "are considering abandoning the industry completely" because of the financial difficulties they face during the COVID-19 pandemic. As performance opportunities are severely curtailed, many freelance musicians have and will turn to teaching as a source of income.
Benslow Music promotes lifelong learning and employs hundreds of freelance musicians every year to tutor on its residential and online courses. As a hub of education, we bring together amateur musicians, performing artists, music lovers, young people and families to share knowledge and experiences.
This online colloquium, focussing on guidelines and best-practices on group teaching, adult teaching and teaching children, aimed to support freelance performing musicians to strengthen and diversify their skills.
The resources include a recording of four 60 minute webinars.
Price: £20 (Code 21/E02)
This event was supported by the Incorporated Society of Musicians.
Presentations
Lucinda Mackworth-Young
Is music teaching your vocation? Or a necessary option?
In this inspiring and refreshing presentation, Lucinda will guide us to renew and strengthen our own personal teaching philosophies, providing psychological insight and understanding together with practical strategies to help us teach as effectively and enjoyably as possible. She will include consideration of how to motivate all pupils (including the more challenging ones), establish good working relationships with parents and promote, and feel secure in, our own professional standing.
Paul Harris
Teaching Unconditionally
So much of life is dependent on conditions. But, in the teaching context, can conditions be responsible for blocking the flow? Paul will explore and investigate the kind of conditions we might impose on ourselves and on our pupils and suggest that possibly aspiring to a more unconditional approach may be a more positive way forward.
Lynn Davidoff
It's Not Just About the Notes!
A "how to" workshop for teaching essential habits for woodwind and brass beginners in large groups with diverse instrumentation
Dr Penelope Cave
Style and Substance
From her considerable experience as a teacher of keyboard and chamber music, with expertise in historical pedagogy and style, Penelope offers a practical talk which travels from the nuts and bolts of beginners' first lessons, to group-teaching, and the importance of stylish ornamentation and articulation in historically informed performance, for both children and adult pupils, from Grade 1 to diploma level.
Purchase Resources
Apply now