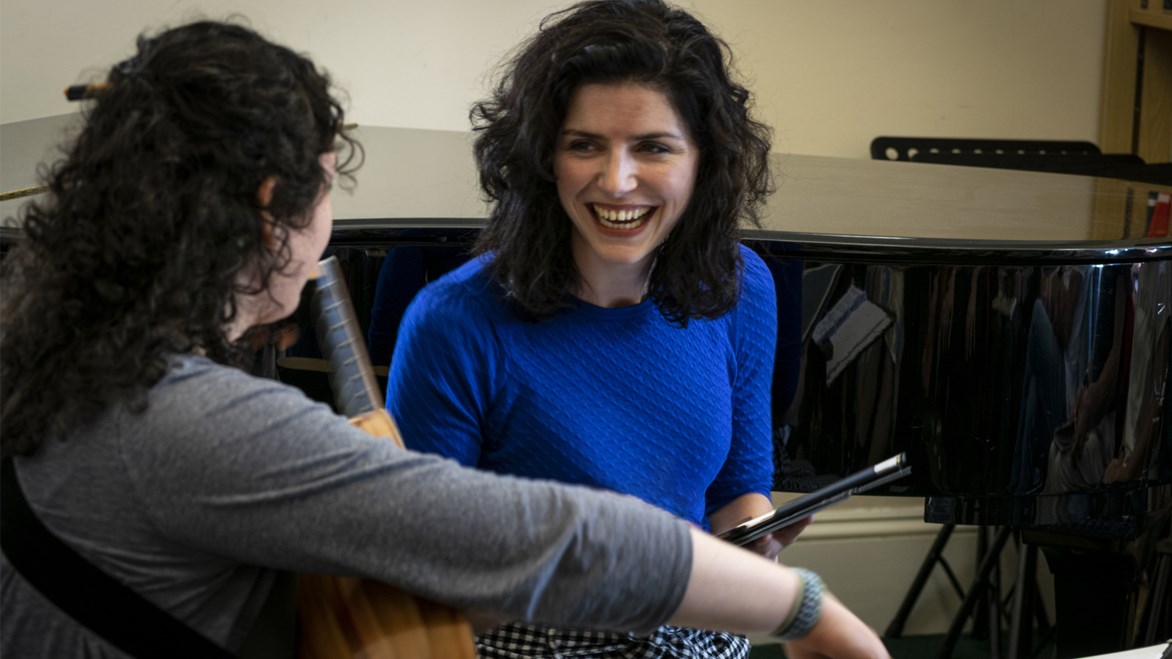 "Armed with a printout of Dowland's First Book of Ayres, I was nervously prepared to jump into my first experience of singing lute songs. My nerves melted away as soon as I shared my first meal with my course-mates. Everyone was so welcoming and were eager to share their experience and enthusiasm for the days ahead! The meals and food at Benslow Music are a real highlight of the week – every meal is impeccably prepared and once you've spent a few hours working hard and singing or playing, there is nothing better than having an amazing meal. It really is the icing on the cake that is a Benslow Music course (or the custard on top of the desert every night!).

The course began on Monday evening with a tutor concert, performed by the amazingly talented Clare Wilkinson, Michael Solomon Williams and Jacob Heringman. They performed a varied and exciting range of solo and duet lute songs, both early and from the 20th century, most of which were course repertoire that we would get a chance to perform later in the week. It was truly inspirational to see the how the pros approach the songs we would be singing! Most of us left the concert both speechless at the level of musicality our tutors have and excited to get to sing this wonderful repertoire.

The course was set out as a series of workshops – we paired off into lute/singer groups and were given slots to be coached by the three tutors, before an informal concert on the final day. These workshops allowed us lots of time to explore not only the music, and the music that other people were playing, but gave us plenty of time to practice, experiment or explore the gardens! The atmosphere of the final concert was just so comforting as we got to see what everyone had been working on or learnt and got to celebrate everyone's success!

A real highlight of the week was on the Wednesday night, when we had a talk on the life and inspirations of Clare's father, composer and conductor Stephen Wilkinson. It was so amazing to have Stephen join us for the week, as we were exploring some of his songs. It isn't every day when you get to discuss your repertoire with its composer over breakfast! The conversations about his life, lead by Clare, felt like a beautiful fire-side story, full of tales of nostalgia and the life of an amazingly talented and remarkably humble man.

The best moment of the course came towards the end, with some impromptu consort singing while we waited for dinner to be called. One person started singing a piece and one by one, we all began to crowd around a single copy of Campion's Never Weather-Beaten Sail or looking up the four parts on phones or iPad. It was truly magical to be able to share this musical moment with other people."

Charlotte (alto)
If you would be interested in writing a short review/blog about your course to be featured on the Benslow Music Memories page of our website, please email info@benslowmusic.org.