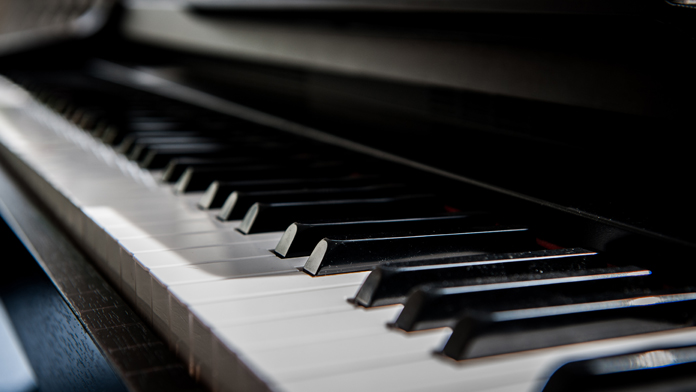 "Like many people I have a bucket list, so when I saw that Benslow Music were running a new course 'Accompaniment to Silent Film', I signed up for it straightaway, as this is something I've always wanted to do.

Three of us joined tutor David Sutton-Anderson for the three-day course. There were two pianists, a guitarist and a player who doubled up on clarinet and saxophone.

The course began with an overview of the music used to accompany silent films. In addition to newly written scores, previously composed music was also used. Many cinemas had in-house orchestras to accompany films.

We improvised music in response to various moods and then moved on to improvising music for scenes from Gance's 'La Roue' (1923). For Chaplin's 'The Adventurer' (1917) we used existing compositions. The rest of the course was devoted to improvising music for the first two parts of Murnau's 1922 film 'Nosferatu', regarded as a masterpiece of the silent film genre.

Discussion centred on issues such as how to read the mood of a film, the use of leitmotifs, the characteristics of different key signatures and that often 'less is more' when putting together musical ideas.

David composed a theme for the film's main character, Count Orlok, which necessitated changes to music already prepared, so that people watching the film would be aware of consistency in the musical ideas presented.

The course culminated in a showing to an appreciative audience of the first two parts of 'Nosferatu' accompanied by the music we had composed.

If you enjoy improvising, or are one of those people who listen to the soundtrack when they watch a movie, then this is the course for you."

Trevor (piano)
If you would be interested in writing a short review/blog about your course to be featured on the Benslow Music Memories page of our website, please email info@benslowmusic.org.