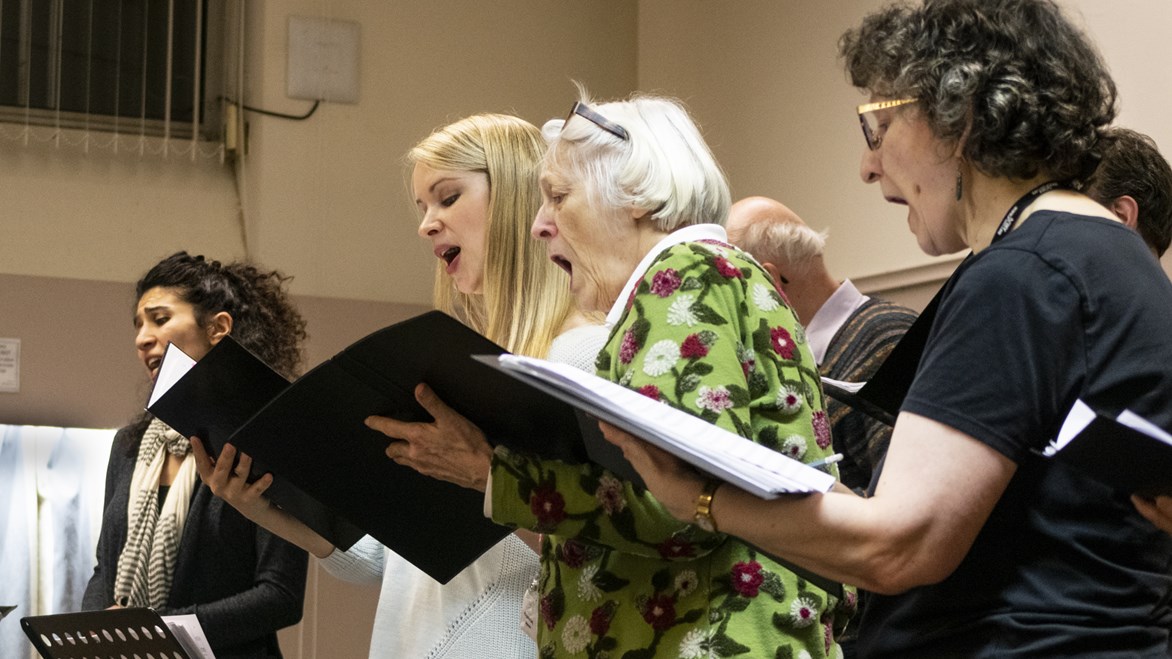 "With wonderful company, excellent tutors, a fantastic staff, beautiful music, delicious food, and scenic gardens, Benslow Music satiates the mind, ear, eye, belly, and heart! I received great insight from our tutors, Julian Perkins, Judy Tarling, Henrik Persson, and Nicholas Shaw, who, with the most poetic expressions, directed our attention to key elements in the performance aspects of Baroque music, aiding us in bringing the oratorios of Handel and Linley to life. Even though courses are scheduled for short periods, there is a sense of community at Benslow, where the love for music and the love for learning invite people to come together and create something quite special."

Shoushik (soprano)

"I've just finished an amazing few days at Benslow Music singing the role of Hercules in the Baroque Oratorio Project. It was a huge learning curve for me as I had never sung with an orchestra before and my musical training has been very limited.

The schools I attended as a child had almost nothing in the way of music teaching and I had not even heard of the countertenor voice type, nor even attempted to read music, until I was in my mid-late 20s. My performance work has been in cabaret and pantomime and yet my voice type naturally suits a musical world that I know little about. As someone coming to classical singing later in life, without that musical training plugged in from an early age, it is very hard to find early opportunities or ways forward.

I first found out about Benslow as it's one of the few places that offers introductory music theory courses for adults. I did a couple of those courses and then attended a Handel arias course run by Andrew Radley, who had the kindness to suggest me for this project. It was a privilege to learn with such distinguished tutors, to meet other lovers of music, and to have the opportunity to explore Baroque music in more detail, led by internationally respected experts. It was something of a white knuckle ride for me, an immense challenge, and a great privilege. I learned a great deal, and I learned a great deal about what I still need to learn --- which in itself is most valuable. Benslow is a very special place for me. It's also important to mention the Benslow food. It is excellent and plentiful. And I think everyone leaves with something of a Benslow Belly. Thanks for a wonderful few days."

Dominic (countertenor)
If you would be interested in writing a short review/blog about your course to be featured on the Benslow Music Memories page of our website, please email info@benslowmusic.org.