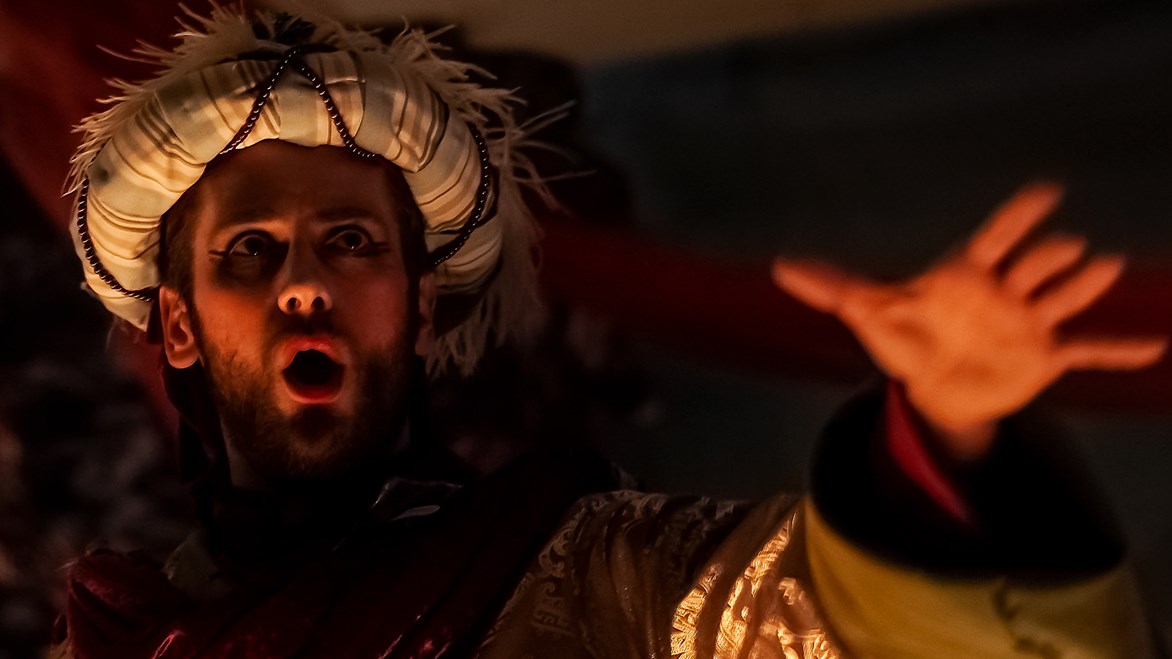 We are delighted to invite advanced singers to audition for solo roles for our renowned Baroque Opera course between 13-19 April 2020. Next year we will be exploring more scenes from Rameau's exotic and colourful Les Indes Galantes. The course will culminate with a semi-staged performance in French in front of a public audience on the evening of Saturday 18 April. Auditions will be held on Tuesday 14 January 2020. Successful auditionees will be offered a free place on this prestigious course, tuition, and full board and lodging at Benslow Music. To register your interest in auditioning, please email your CV to Laura, our Music Administrator, at laura@benslowmusic.org by 5pm on Saturday 30 November 2019. There are still places remaining in our period orchestra and chorus – flutes, oboes, bassoons, trumpet, strings and continuo welcome!
Early music lovers may also be interested in our Seventeenth-Century String Band course with Judy Tarling (violin) and Rachel Stott (viola) held between 28-31 October 2019. We seek to re-create the string band of the seventeenth-century court, emulating the '24 violons' of Louis XIV which was copied in the theatres of Restoration England. The '24' was composed of varying sizes of members of the violin family, particularly strong in the three viola parts, with equal treble and bass sections. We are seeking an orchestra of baroque string players at A=415 and continuo players (harpsichord, theorbo, baroque guitar) to explore repertoire ranging from Lully to Purcell, including German suites by Fischer and the Austrian Schmelzer. Suites, overtures and dances will all demonstrate how the French dance style raged around Europe.
Or if you'd like to try something new, why not join our new Accompaniment to Silent Film course with David Sutton-Anderson (23-25 September 2019). Short scenes will be selected from films of the silent movie era designed to stimulate participants' musical imaginations with the support and guidance of the tutor, working both individually as well as in small groups. The course will culminate with an informal screening with live musical performance from the participants. No previous improvising experience is required and all instruments welcome!
Dr Christopher Roberts, Head of Music