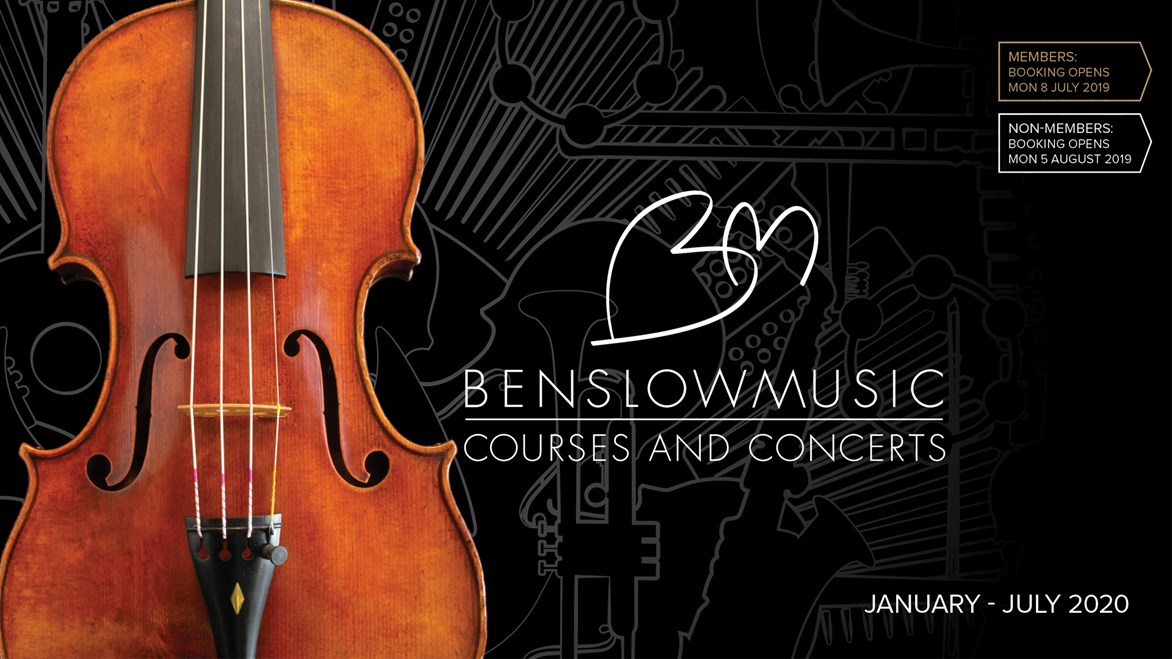 Members of Benslow Music will very soon be receiving a copy of our new January-July 2020 brochure. Booking for Members will open on Tuesday 9 July 2019 at 9am (Monday 8 July 2019 for pre-formed string quartet courses only). Non-Members will receive their brochure in the post at the end of July. We hope there is plenty to tempt you in our latest brochure.
You can now view the full programme of courses, concerts and events on our website. Online bookings and non-Member bookings will open on Monday 5 August 2019 at 9am.
For details on how to become a Member to take advantage of early booking, along with other exclusive benefits, see www.benslowmusic.org/membership or chat to us on your next visit.
Finally, I hope readers will be able to join us at our Open Day on Sunday 28 July 2019 to share and spread the joy of Hitchin's best kept secret!
Dr Christopher Roberts, Head of Music