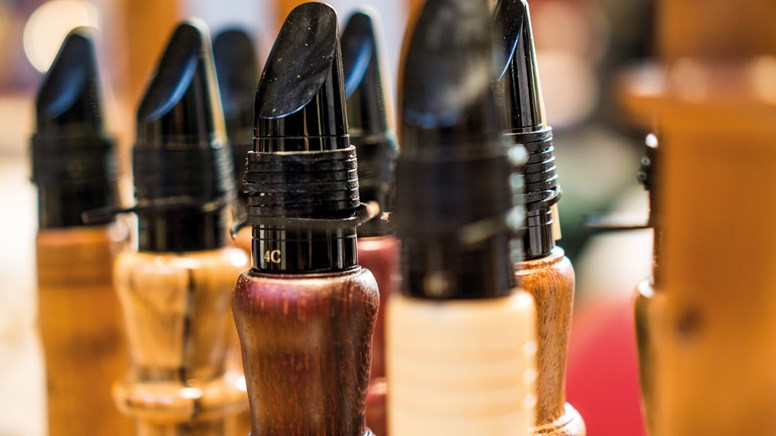 Palisander prides itself on presenting imaginative, historical programmes with a wide range of repertoire; performing largely from memory, on recorders up to 6 feet tall. The quartet has quickly established itself as a vibrant young ensemble. Devising their own choreography, as well as writing new compositions and unique arrangements for the ensemble, the group's members are keen ambassadors for the recorder's versatility. This is brought to life in the exciting theatrical concerts, for which Palisander is known. "Palisander – making recorders phenomenally interesting and exciting" – Katie Derham, BBC Radio 3, 2019.
Palisander is delighted to have been selected for the prestigious Emerging European Ensembles' scheme, providing the group with residencies, training and performance opportunities, across Europe. The group was recently awarded First Prize and Audience Prize in the Biagio Marini Competition 2022 and won the London International Exhibition of Early Music's chamber music competition 2018. Palisander competed as finalists in the York Early Music International Young Artists Competition 2022 and in the Royal Over-Seas League Mixed Ensembles' Competition 2019. The group was awarded a Golden Medal in the Manhattan Music Competition and competed as semi-finalists in the Concert Artists' Guild Competition (USA). In 2020, Palisander gave a concert tour of Scotland, visiting the Isle of Skye and Isle of Eigg, supported by the Tunnell Trust. In 2016, Palisander was selected for the prestigious St John's Smith Square's Young Artists' Scheme. Director, Richard Heason, said "Palisander is one of the most engaging and characterful groups of young performers... As soon as they start to play, the audience is drawn in and engrossed in the astonishing interaction and dialogue Palisander display". In 2015, the quartet was selected for Brighton Early Music Festival's 'Early Music Live!' scheme; 'the leading training and apprenticeship scheme for young early music ensembles'.
The intrinsic links between magic and music have been recognised for thousands of years. In 'Double, Double, Toil & Trouble', Palisander explores this relationship through music inspired by humanity's fascination with the mystical; pieces reflecting the Renaissance concept of the Three Magics; songs used to share news of witch trials; music sent to composers by supernatural beings, through their dreams; and music composed for the group using magical calculations from the 17th Century. The concert features music by Hildegard von Bingen, JS Bach, Dowland and Tartini.
Book Your In-Person Tickets