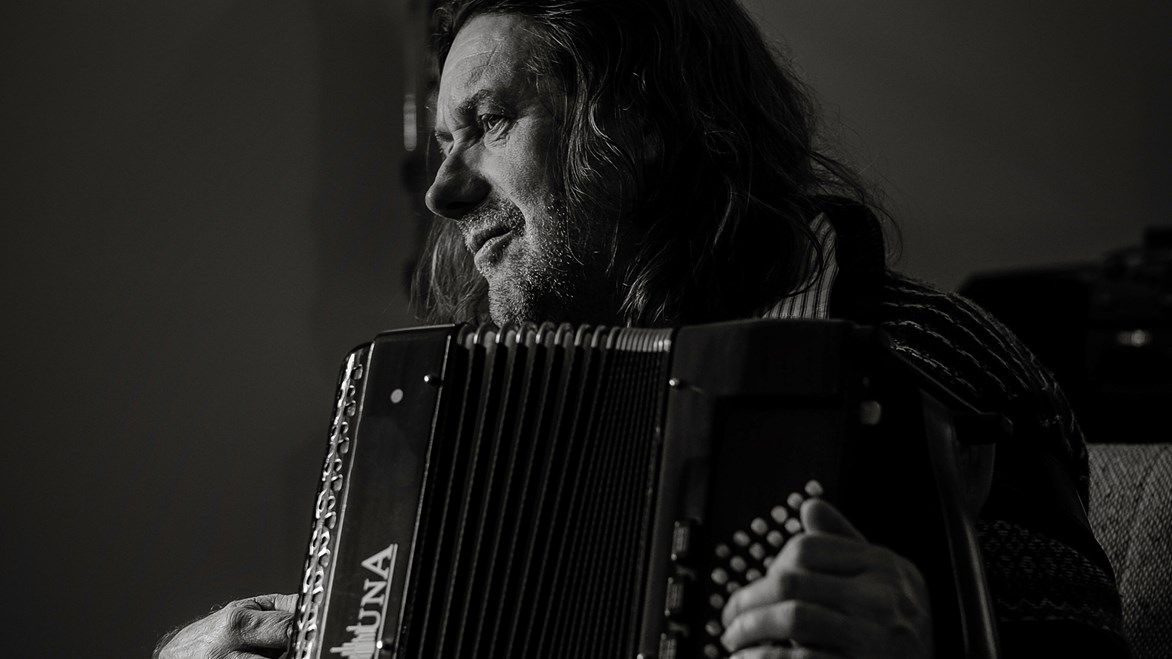 Designed to improve your playing techniques, the methods you will learn on this course can be applied to your own repertoire to help bring old and tired tunes to life.

STANDARD: IMPROVER, CONFIDENT, SKILFUL

Resident: £359 Non-Resident: £260 (25% off for under 27s) Code: 23/278

Booking for Members opens at 11am on Monday 27 February 2023.

Non-Member and online booking opens at 11am on Monday 27 March 2023.

For details on how to become a Member to take advantage of early booking, see here.
What is the course about?
The accordion, which is not always known for its subtlety, can be a beautiful instrument. This instrument deserves be taken more seriously and over the course of the weekend Paul will demonstrate ways to achieve this. Focusing on bringing your music to life, you will:
- learn how to make the accompaniment fit the mood of the tune and how to shape a melody giving it space to breathe
- look at alternative methods of accompaniment which can transform and take any tune on a musical journey
- explore dynamics and phrasing to make more sense of even the most basic dance tunes
Tutor website: www.paulhutchinsonmusic.co.uk
What will we cover?
- simple accompaniment methods
- additional harmony lines on the right hand
- chord structures and how to use them
- alternative chords
- alternative rhythmic accompaniments
- bellow control
- dynamics and phrasing
What will we accomplish? By the end of this course you will be able to…
Unclutter your tunes and make them more interesting to you and your audience.
What level is the course and do I need any particular skills?
Knowledge of the instrument layout is essential. This course is not suitable for complete beginners.
How will the course be taught, and will any preparation be required?
The music (and mp3s, available on request) will be available two weeks in advance and familiarising yourself with the tunes before the course starts will make it a more enjoyable learning experience.
Will music be provided in advance of the course?
Music (and mp3s) will be available on the website two weeks before the start of the course. Each student should bring along one simple tune, preferably one which they have grown tired of, to allow them to reinvigorate it using the methods discussed during the course.
Is there anything I need to bring?
Your accordion.