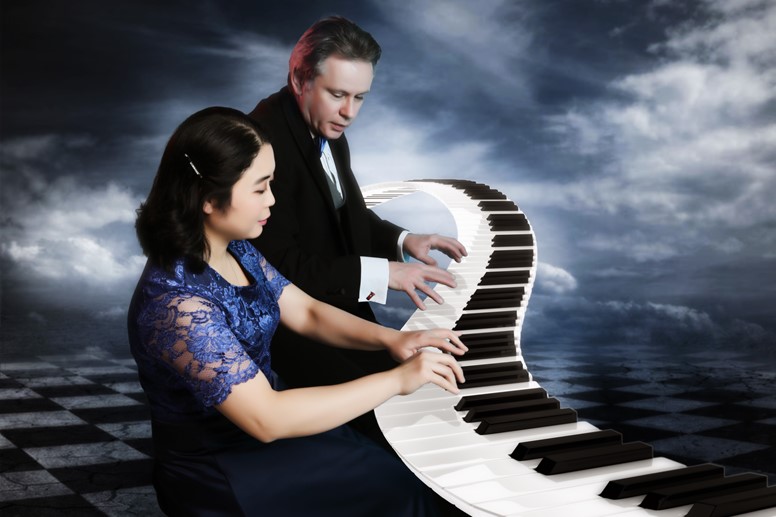 A musical walk through piano duets, with a narration of words, sound and pictures.
The inspiration behind the theme of this concert is 'walking'. Yes, our day-to-day walk in the street, to our workplace, in between the stations, the hustle bustle of our daily life which often leaves us little time for reflection. What happens if we take the day-to-day noise away and then go for a walk? What will we see and hear? Do we know where we are going?
Imma Setiadi and Nigel Clayton will take you on a musical journey through piano duet music by Bernstein, Poulenc, Schubert, Debussy, Rachmaninoff, Leroy Anderson, Dvorak and Brahms. This will be interspersed with specially written narration, pictures, and soundscapes, to bring alive both an exterior and interior walk.
Programme
Brahms arr. Anderson Lullaby from Op 49, No 4

Bernstein arr. Harmon Candide Overture

Poulenc Sonata for Piano Four Hands

Anderson The Typewriter

Dvořák Three Slavonic Dances

Dvořák From Troublous Times Op 68, No 6

Schubert Fantasia in F D.940

Rachmaninoff Slava Op 11, No 6

Debussy Dialogue du vent et de la mer, from La Mer
Book Your In-Person Tickets