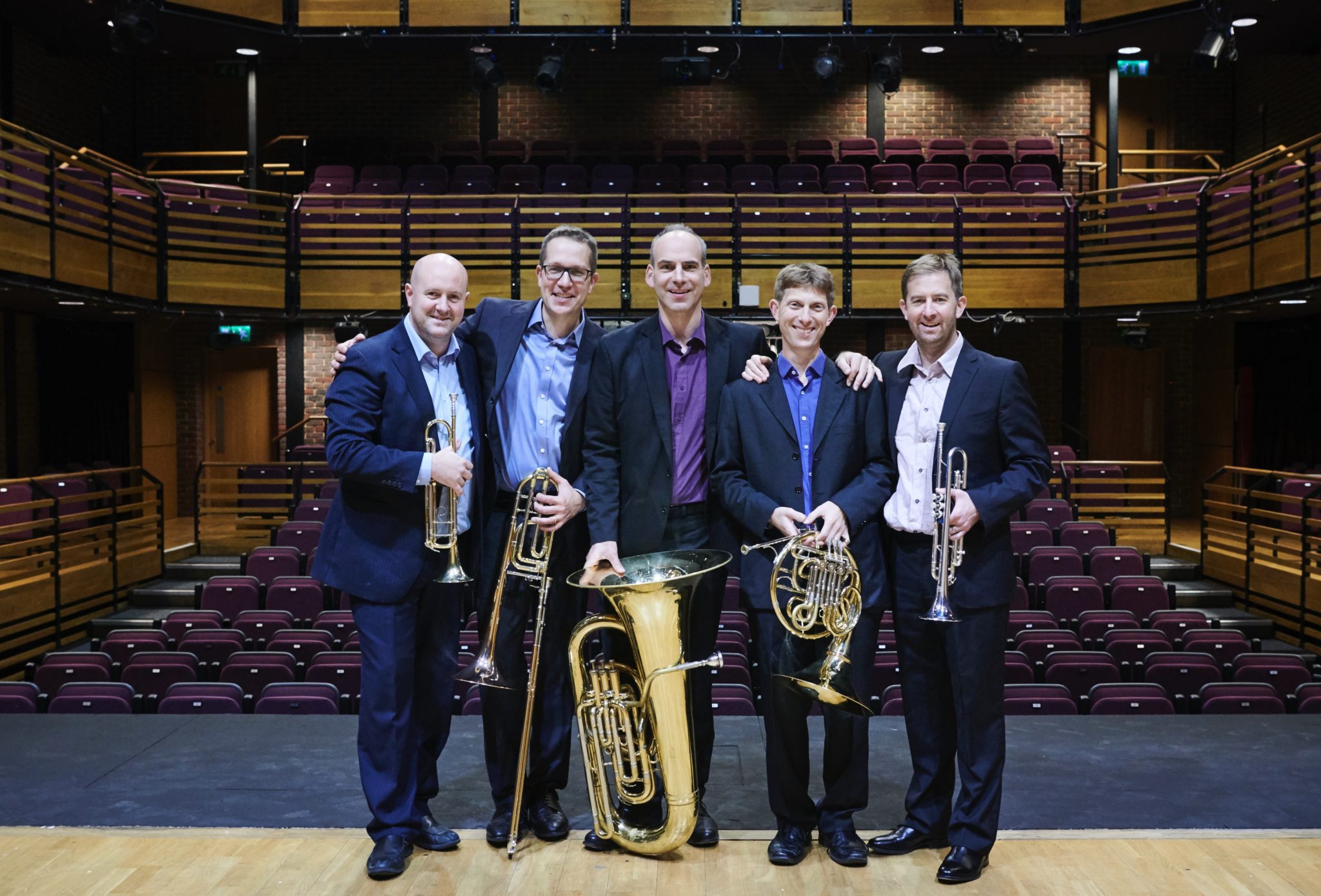 In partnership with Hertfordshire Festival of Music, Benslow Music brings one of the country's leading brass ensembles to Hitchin Town Hall to celebrate the platinum jubilee. Described by BBC Radio 3 Record Review as a 'wonderful virtuosic brass quintet', Onyx Brass have been delighting audiences across the UK for over 30 years.
Past performances have included new works from Thea Musgrave, Michael Nyman, Gabriel Jackson and Cheryl Frances Hoad. The festival programme begins with familiar baroque numbers, from Handel's Music for the Royal Fireworks to iconic Bach fugues, before bringing us into the 20th Century with a suite by Imogen Holst and a selection by Gershwin. Join us this Spring Bank Holiday for an unmissable opportunity to hear a world-class ensemble in the heart of Hitchin.
The programme for the festival will include arrangements of popular pieces by Handel and Bach to Shostakovich, Gershwin and Arnold.
Tickets can be purchased directly through visiting the festival website:
https://www.hertsmusicfest.org.uk/events2022.