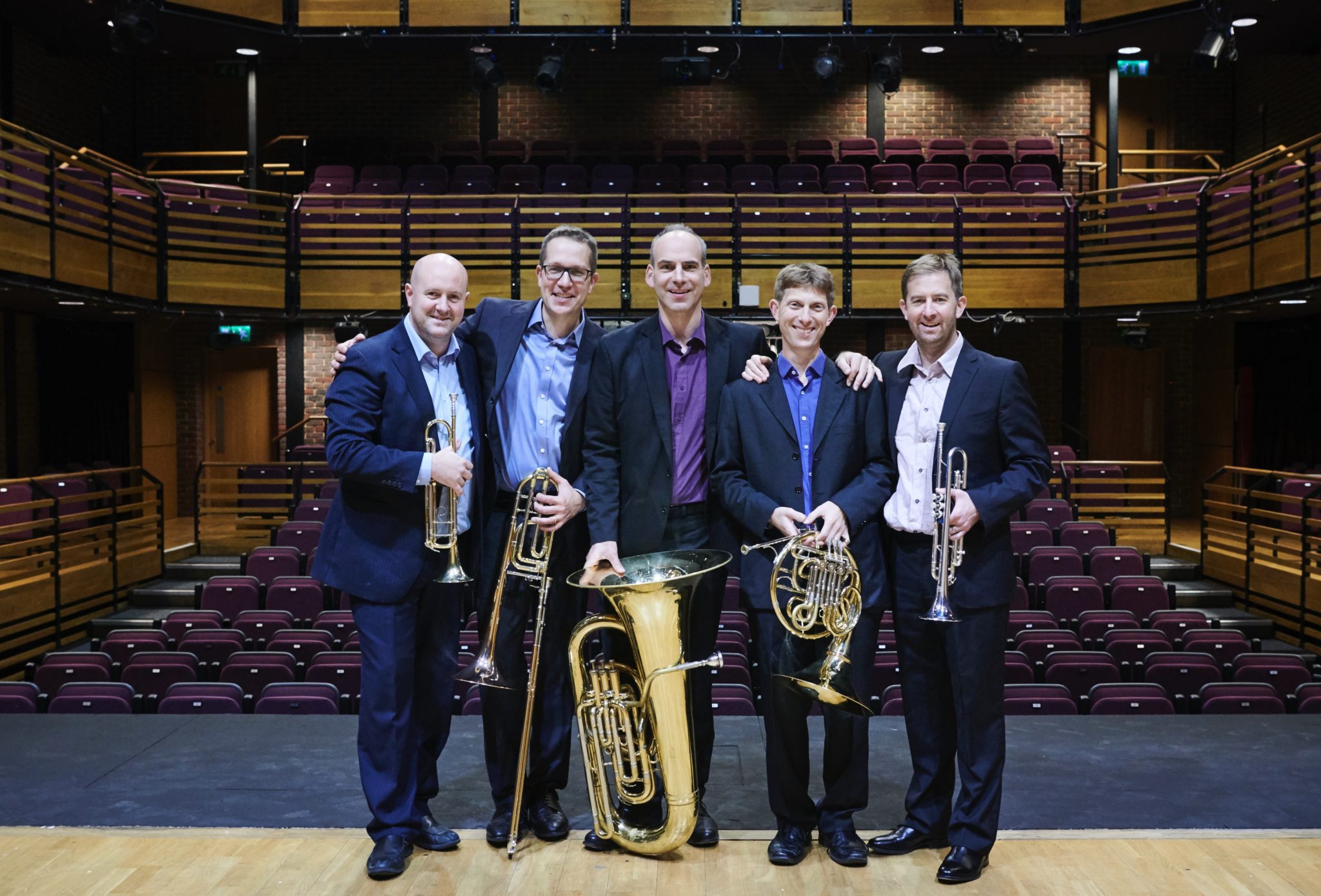 Come and play chamber music with Onyx Brass at Benslow from the 31 May to the 2 June!
Recently described by BBC3's Radio Record Review programme as 'a wonderful virtuosic brass quintet', Onyx brass were established in 1993 and over the last 29 years they have delighted audiences worldwide, commissioning and performing new music whilst delivering inspirational masterclasses to become one of the most respected brass ensembles of their generation. From working with primary and secondary school students, to exploring the relationship between voice and brass, Onyx have worked with a range of institutions including the Juilliard School in New York and Imperial College London.
Celebrating their 30th anniversary season in 2023, Onyx continue to enjoy exploring new and challenging music whilst ensuring that they remain accessible to a wide range of audiences. Spanning a range of genres, their discography features arrangements of traditional baroque favourites to lesser explored twentieth century composers, and collaborations with upcoming female composers and choir ensembles. A brief snapshot of the composers whose work Onyx has premiered includes David Sawer, Thea Musgrave, Stuart MacRae, Michael Nyman, Joe Duddell, John Tavener, Judith Bingham, John McCabe, Tarik O'Regan, Cheryl Frances Hoad, Timothy Jackson, Gabriel Jackson, Giles Swayne, Graham Lynch, Steve Martland, Jonathan Dove, John White, Paul Mealor, Julian Philips, Rory Boyle, Kenny Wheeler, Guy Barker, Gwilym Simcock, Trish Clowes, Charlotte Harding, and Emily Hall.
If you are interested in brass chamber music, and want to be coached by this brilliant ensemble, you can book your place on our new course. Visit our course page for further information and to book.