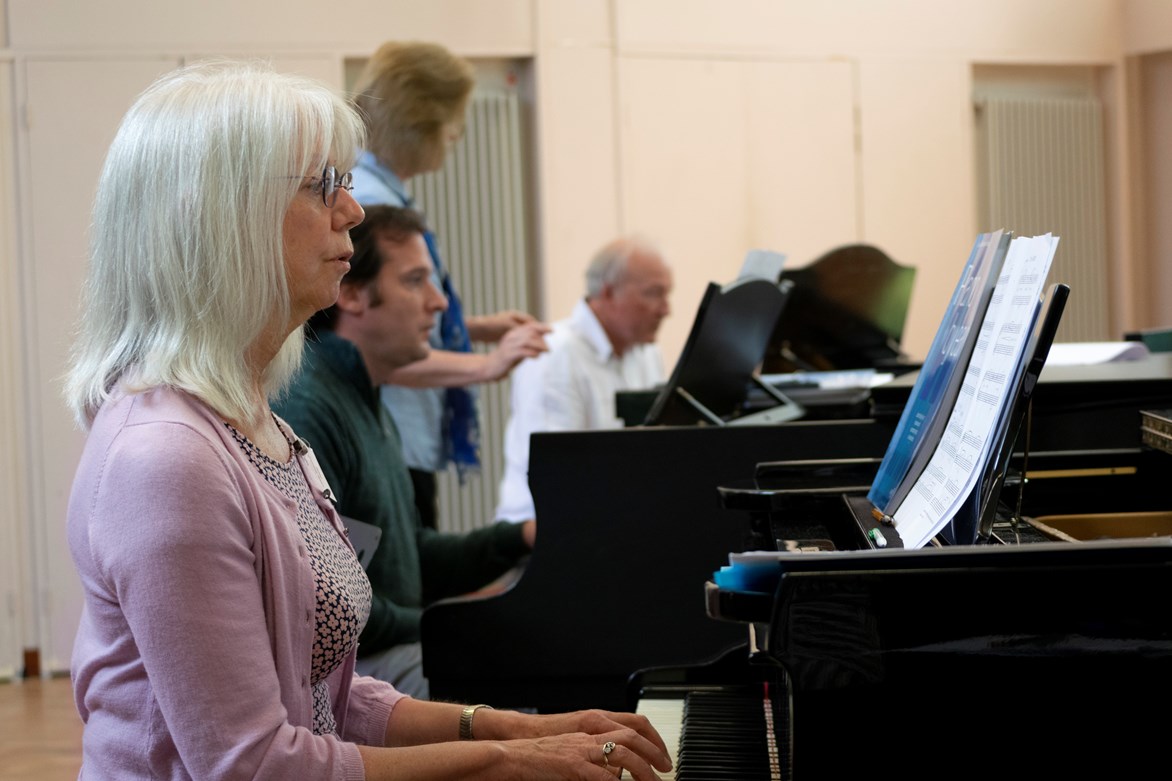 Lucinda Mackworth-Young, author of Piano by Ear is looking forward to guiding you through her easy to follow step by step system, with a special focus on social favourites (Happy Birthday) and seasonal songs (Christmas Carols, Auld Lang Syne).
Sessions:
Thursday 19 November 2020, 12.45-14.00 GMT (20/OL63)
Thursday 26 November 2020, 12.45-14.00 GMT (20/OL64)
Fee: £25 per session per device or £40 for both sessions (20/OL65)
If possible, please be seated at your piano for the duration of this Zoom seminar, and be able to mute and unmute yourself, for full exploration and enjoyment of the musical material.
The second Thursday follows on from the first one (it's not a repeat).
Please let us know which session(s) you wish to attend using the comments box below.
IF YOU ARE NOT ABLE TO JOIN US LIVE (Thursday 19th and 26th November, 12.45-2pm), just let us know when you register, and we will send you a link to the recordings.