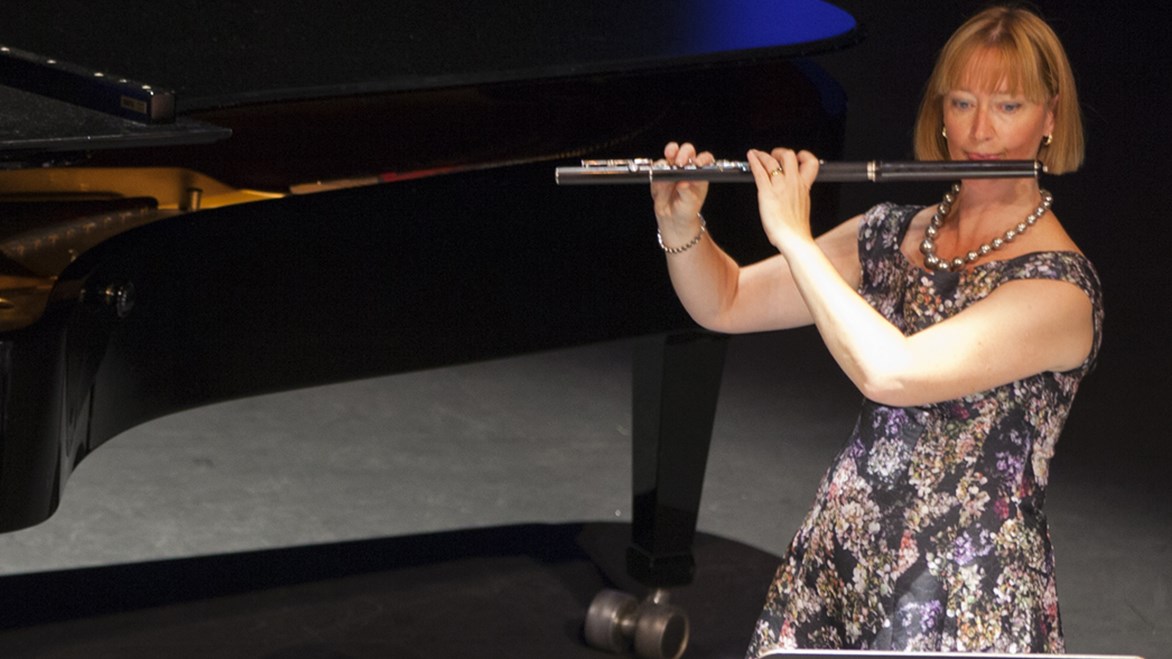 Telemann: 12 Solo Fantasias
"…if you like her sound as much as I do, you will want to listen to…Elizabeth's recent recording of Telemann Fantasias… over and over again" BRITISH FLUTE SOCIETY Journal
The solo Fantasias are inventive and original late baroque masterpieces for flute, written with both performance and instruction in mind. A strong harmonic framework underpins masterful melodies in which the influence of his friend Handel can be readily discerned. But there are other influences too: for example strains of Lully can be heard in Fantasia No 7 Alla francese, and many of the miniature final dance movements (listen to the presto in Fantasia No 4) reflect the "true barbaric beauty" Telemann had sensed on his six month visit to Poland.
Elizabeth performs regularly on baroque, 8 keyed and modern flutes, primarily in orchestras based in the UK, and has given solo recitals in festivals and conventions in Holland, Toronto, Chicago and Orlando, Switzerland and throughout the UK. She teaches at the specialist music school in Wells and is an Artist for Pearl Flute Europe.
Find more information and links to Elizabeth's YouTube recordings at www.lizwalker.co.uk.
Ticket numbers will be limited due to social distancing in our concert hall. Audience members, staff and stewards must wear face coverings inside our buildings and throughout the concert.
Request tickets
Request tickets