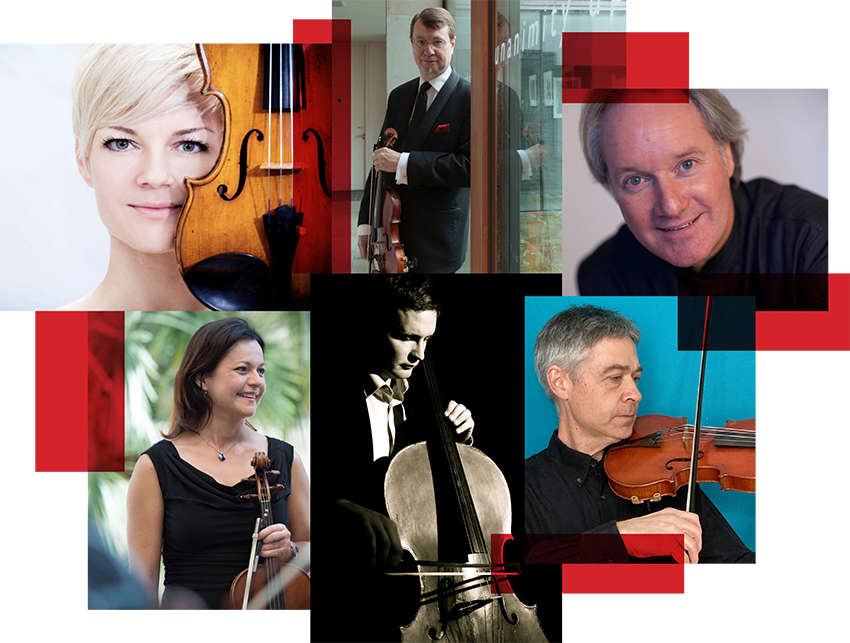 Vivaldi: Four Seasons

Piazzolla: Four Seasons of Buenos Aires
"The Eight Seasons of 2020" is the result of a group of musicians, members of Symphonia Academica and also the BBC Concert Orchestra, wanting to raise funds for HelpMusiciansUK - a charity which helps musicians in the UK in various ways but in current times, and there being virtually no performing work taking place, is finding their financial help being called on in a big way. When Benslow Music so generously agreed to help by hosting a concert we were delighted.
Despite our charitable concert being the result of adversity we hope that it brings you as much pleasure listening as it has for us preparing this wonderful music. The Four Seasons by Vivaldi are four tone poems, each depicting in music (and also in Vivaldi's own words written above the score) the seasons of the year. To compliment this we have the colourful Four Seasons of Buenos Aires by the great tango composer Astor Piazzolla. The score has been especially prepared for this concert by our amazing percussionist, and Principal Percussion of the BBC Concert Orchestra, Alasdair Malloy.
All proceeds will go to HelpMusiciansUK. GiftAid forms to which the Government will contribute an additional 25% of the ticket price to the charity will be available to complete at the performance. Every penny we raise together will help a musician somewhere in the UK.
So myself, violinists Chereene Price and Marcus Broome, violist Judit Kelemen, cellist Ben Rogerson and percussionist Alasdair Malloy are all looking forward having you with us in our "Eight Seasons of 2020".
Peter Bussereau
Artistic Director, Symphonia Academica
Two performances of this programme will be presented at 18.00 and 20.00 GMT.
Please specify in the comments section of your ticket request below which performance you wish to attend in person. Ticket numbers will be limited due to social distancing in our concert hall. Audience members, staff and stewards must wear face coverings inside our buildings and throughout the concert.
The 20.00 GMT performance will be streamed - virtual tickets can be purchased below.
Request tickets
Request tickets