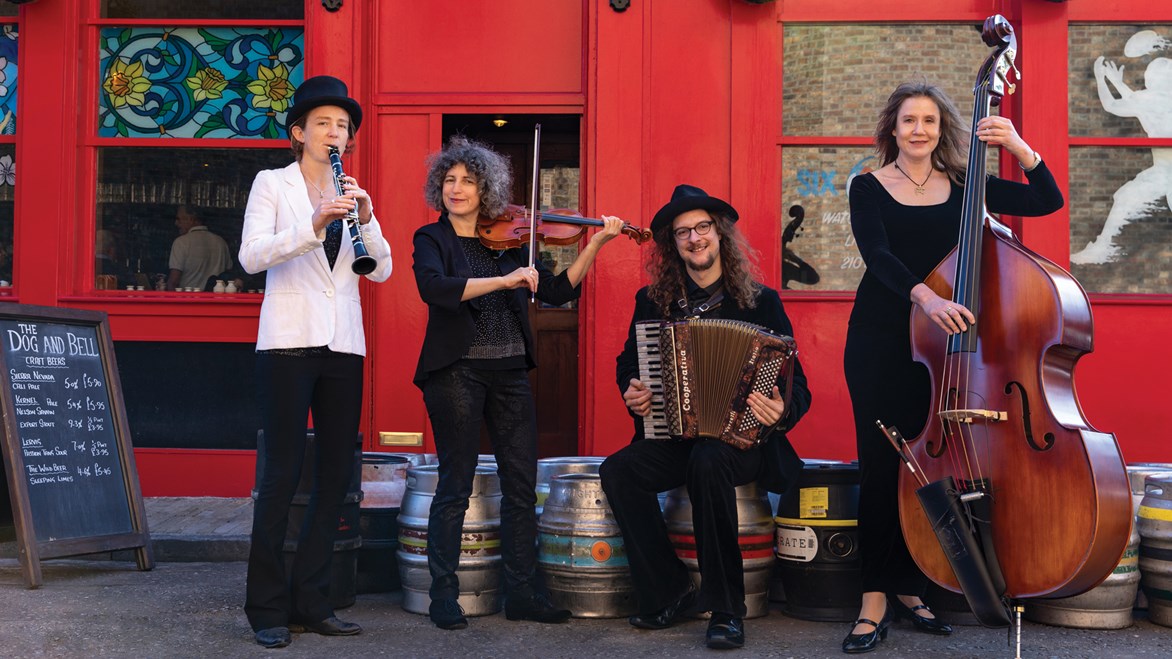 The London Klezmer Quartet brings you klezmer at its most beguiling and seductive. The subtleties of the original tradition, combined with a kick-the-chairs-over ability to party!

This concert will premiere William Dryland's (age 21; Durham University) 'Whistler Medley', the winning piece in our 2020 Young Composers Competition in partnership with Judith Weir and the London Klezmer Quartet.
Ticket numbers will be limited due to social distancing in our concert hall. Audience members, staff and stewards must wear face coverings inside our buildings and throughout the concert.
The 2021 Benslow Music Young Composers Competition will give the opportunity to write for two distinguished performers, soprano Sarah Leonard and pianist Stephen Gutman. The competition will commemorate the 50th anniversary of Stravinsky's death and songs will focus on the subject of Spring as a tribute to one of his most famous works: The Rite of Spring. For more information and to register your interest in taking part, click here.
Request tickets
Request tickets