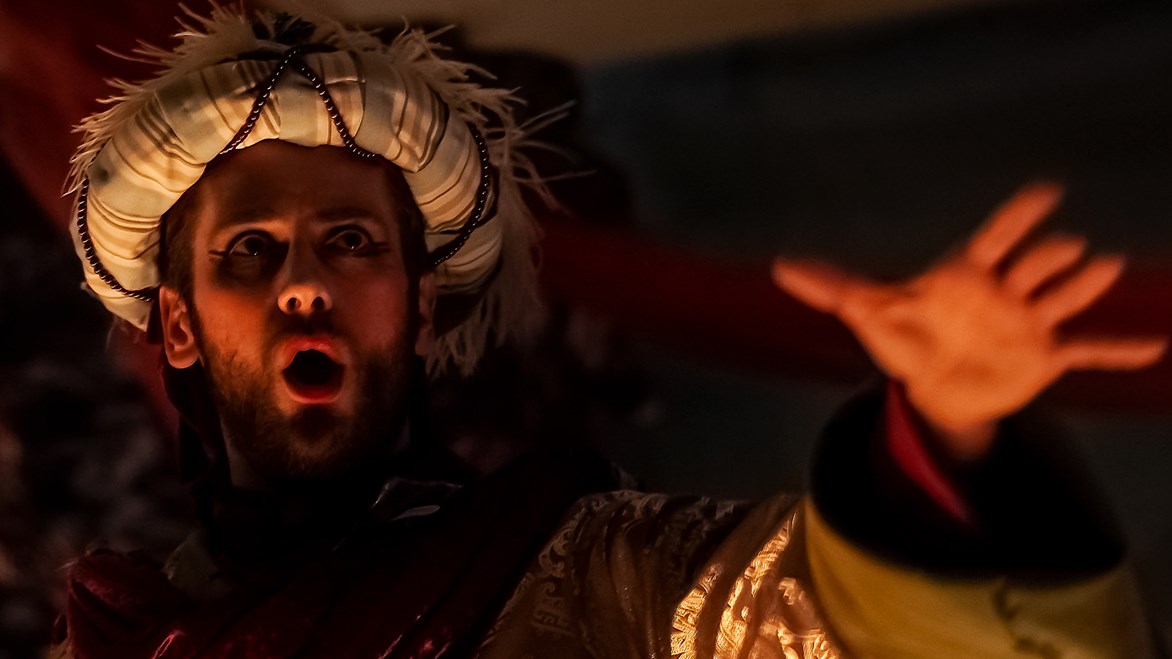 Important Dates
Deadline: Monday 31 January 2022, 16.00 GMT
Project dates: Monday 4 – Sunday 10 April 2022
Roles Available
Rameau: Les Indes Galantes – Tacmas (tenor), Damon (tenor) and Adario (baritone)
Application Requirements
Audition videos have a strict time limit of 12 minutes and should include:
A brief introduction (max 2 mins) outlining why you are applying for the project
Two or three contrasting songs, which should reflect the project you are applying to. You may present extracts of longer works.
Essential equipment required:
Video recording device (phone, tablet, camera, webcam)
Basic video editing software (e.g. iMovie, Windows Moviemaker)
Desirable:
A separate device to record audio (microphone, Zoom, phone, tablet)
Tripod
You should upload your video to YouTube or an equivalent site to submit your application (this can be a private upload). Please note that we do not select singers on the basis of video quality – you don't need to worry about sourcing specialist equipment, a smartphone will do!
The performed elements of audition videos should be recorded in one continuous take to best simulate a live audition scenario. It is acceptable to record your introduction separately provided the audition is submitted in a single video link.
All applicants must also submit an up-to-date CV detailing their education and performance experience.
Email your application, including video link, to laura@benslowmusic.org by the deadline.
What happens once I've applied?
Your application will be reviewed by the project tutors before giving their final assessment to Benslow Music staff. Decisions are made on the basis of standard of audition and quality of musicianship, career level, application presentation and history with Benslow Music.
Decisions are final and not for appeal.
We will endeavour to provide feedback wherever possible, but please note that we cannot guarantee this aim will be met in every instance.