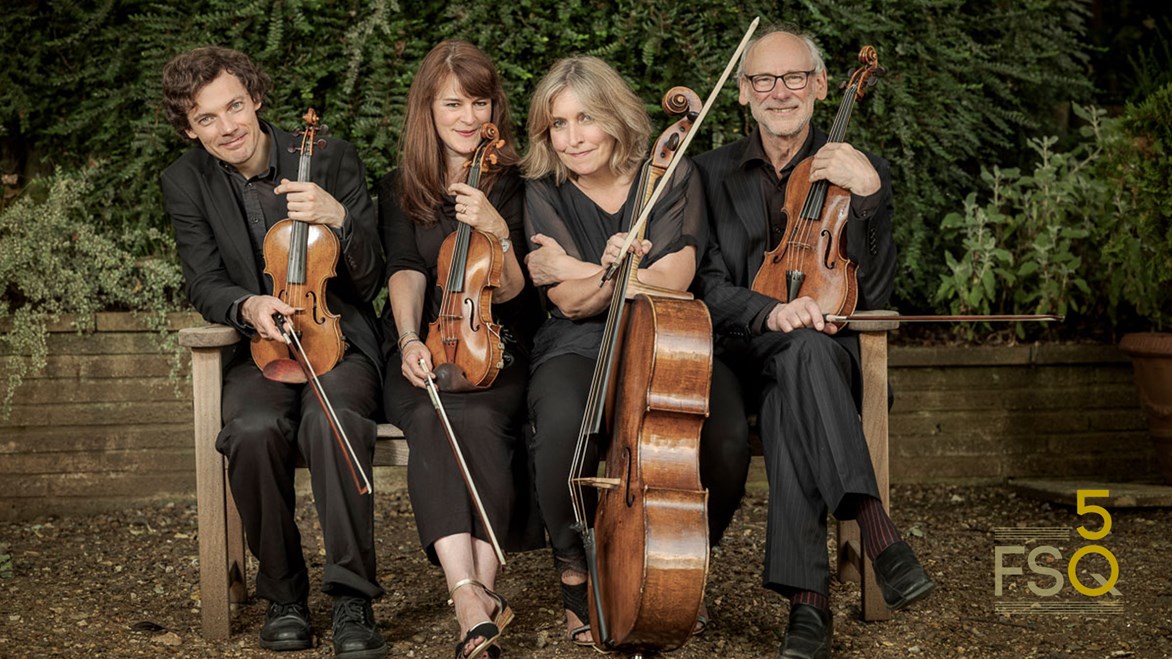 Erskine: String Quartet No 8 in C minor

Wolf: Italian Serenade

Schubert: String Quartet in A minor D804
The Fitzwilliam is now one of the longest established string quartets in the world: founded in 1968 by four Cambridge undergraduates, the group quickly achieved international recognition as a result of its members' personal friendship with Dmitri Shostakovich and their subsequent championing of his string quartets following his death. He entrusted them with the Western premières of the last three, and before long they had become the first ever group to perform and record all fifteen. These discs, which gained many international awards, secured for them a worldwide concert schedule and a long term recording contract with Decca.
Two performances of this programme will be presented at 6pm and 8pm. Please specify in the comments section of your ticket request below which performance you wish to attend.
Ticket numbers will be limited due to social distancing in our concert hall. Audience members, staff and stewards must wear face coverings inside our buildings and throughout the concert.
Request tickets
Request tickets