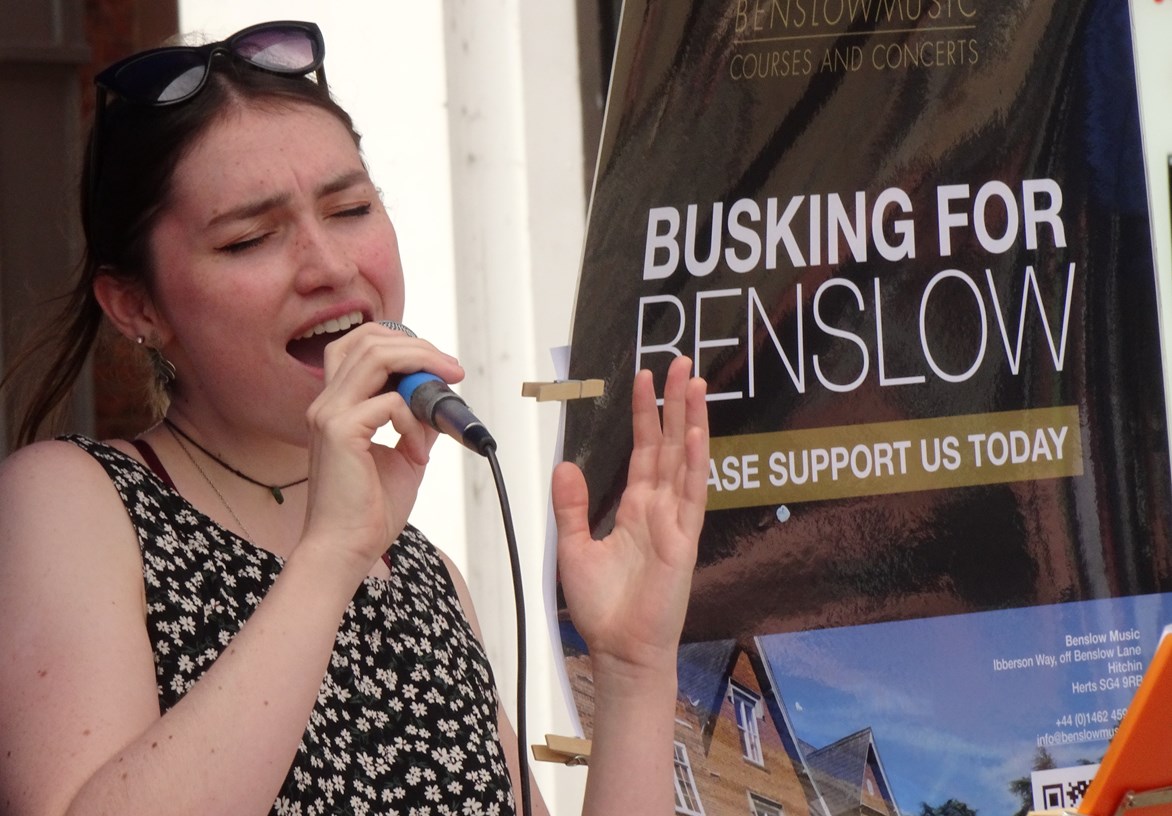 RIP - Keith Thatcher, BMT Member and cellist, regular and much-loved course participant. We'll miss him. Our condolences to friends and family.
Keep Music at Benslow Alive
If one includes Gift Aid, on direct donations and through JustGiving, Membership subscriptions since the launch of our fundraising appeal and with donated course fees we've raised just over 80% of our target of £200,000 in the four weeks. This is wonderful news. Thanks from the bottom of my heart to all who have been so very generous to date. Raising the final £40,000 is a challenge: please consider how you might assist us in achieving our goal soon. Can you give more, perhaps the cost of a course?
What achieving the target means is that, though we have to allow for many uncertainties ahead, we should be able to continue our work into 2021. Hooray! That said we can't get carried away - you'll know that that our work is severely limited by needing to maintain adequate distancing on site, especially when dining, and by prevention (currently) from involving all our wonderful singer, wind and brass playing friends. We are doing all we possibly can to mitigate this, to try to enable courses which will bring at least a fair portion of course participants back to Hitchin, to reinvigorate our B&B capacity, though new online courses, busking and concerts (see below), to generate income in other ways and being as agile and flexible as we can. However it remains possible that we'll not manage more than 50% our previous capacity for a considerable period ahead. This has serious implications for the business and for staffing for we must reach a position of matching expenditure to income as soon as possible. Watch this space!
Other news
In the meantime all credit to Chris and his team for developing the online course concept so successfully. And huge thanks to the terrific tutors and participants for making these such positive experiences. Residential courses revived so far have also been enthusiastically received by all: it's been great to hear the sound of live music making here again. We hope fervently that the further courses planned this month and beyond, as advertised on the website, will go ahead and so help all of us on our way both musically, socially and financially.
"Busking for Benslow" has taken place in Hitchin Market Place over several recent Saturdays and continues throughout this month. Many thanks indeed to those performing and organising these events - in valuable collaboration with Hitchin Initiative – the quality of the music-making has been extremely high and it is all generating a lot of positive interest, some cash too (click here).
Many thanks too to those who have offered such super prizes for our Silent Auction.
While indoor concert performances are still not permitted we are absolutely thrilled to hold a small
series of outdoor Garden Proms this month, weather permitting:
The series starts with BMT Vice President Steven Isserlis giving a solo cello recital next Thursday 13 August – what an auspicious start! It's a really fascinating and attractive programme centred around Frank Merrick's Suite in the Eighteenth Century Style, the MS of which has recently been discovered by Steven.
On 20 August James Pearson and Sarah Ellen Hughes of Ronnie Scott's (piano and voice) with locally based Chris and Charlie Pyne (reeds and bass – see Pink Champagne) perform sets of Jazz standards – wonderful.
And on Thursday 27 August rising star Tim Ridout and his no less gifted friends Tim Crawford and Tim Posner (the Teyber trio), fresh from recording sessions, perform music for solo viola and Beethoven's lovely Serenade Op 8.
…such fabulous players, fabulous music, crazy concept, a wonderful example of the way all performers and venues are having to react and adapt in these strange times, all very exciting. Do join us. Details are on the website – tickets are limited in number to allow for both distancing and good aural experience, and are selling fast.
I'm sad to report that Richard Dickins has resigned as a BMT trustee, for personal reasons. He remains a valued tutor and friend and I am most grateful to him for his support, drive, insight and forward thinking.
Peter Hewitt, Chief Executive