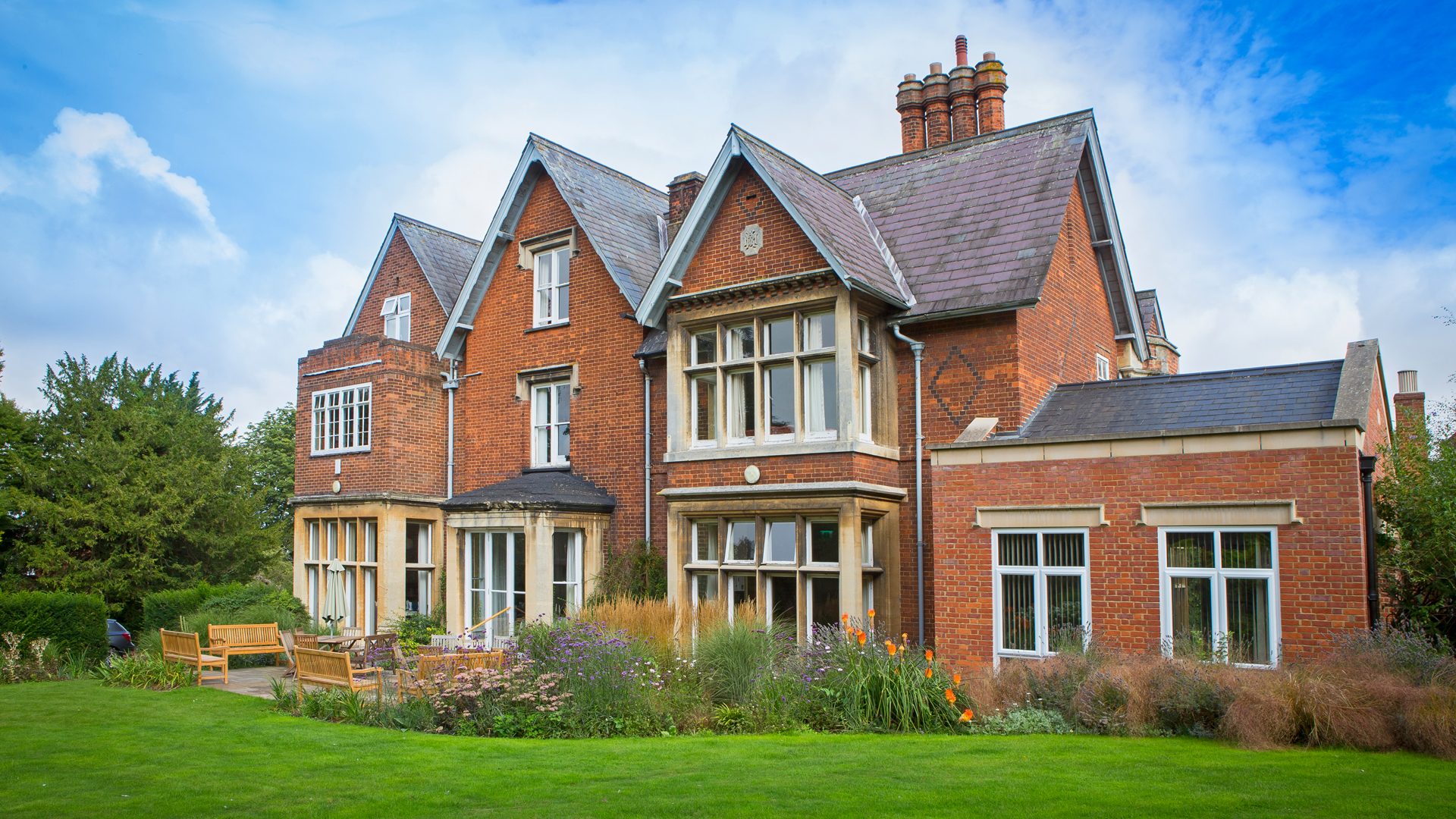 We're in interesting times indeed. I fervently hope that everyone reading this is keeping well and if have, or to have, the virus will recover fully and swiftly. Thank you for the many messages of support and for your generosity in helping us to deal with course cancellations and transfers. My excellent colleagues are dealing with the backlog of these as swiftly as they can – please be patient. You will know that we are honouring contractual obligations to our fabulous tutors, many of whom will find the next period particularly challenging. Your kind donations are deeply appreciated.
As you will also know all activity at Benslow Music is suspended, for how long we can't tell at this point. All staff are now working from home or, sad to say, on furlough. How long we will be able to sustain this is moot. Colleagues and I are currently heavily occupied in coming to terms with all this, holding meetings via conference calls and videos (coping with unreliable broadband signal, at least in my case), multiple emails and WhatsApp or SMS messages, figuring out detail of assurances on funding from the UK Government, considering how best to look after and reassure staff both immediately and possibly in the longer term, how to enable some sort of service to all our wonderful clients both while on shutdown and when we are able to restart. We will try to update you all on a regular basis. Courses and concerts at Benslow Music scheduled for April will not take place. While we are on shutdown security patrols are taking place several times a day and the interiors are checked frequently too (as part of staff members' allowed exercise routines). The operation of BMILS, the Instrument Loan Scheme, continues - without visits to the site of course. Decisions on events in May and beyond will be taken as and when we can – please bear with us. If you can, please email correspondence rather than using the post.
In the interim we are piloting online courses (as detailed elsewhere) in collaboration with our ever-inventive tutors. Maybe this will become the way of the future, who knows. I do know that I have had an online viola lesson via Zoom, one of the many vehicles available to all of us provided we can access such services, which I found both very helpful and not unentertaining (thank you Vanessa), and I hope many of you may be able to do similar and so keep your musical involvement with others going. This might, for example, be the ideal opportunity to try out Steve Bingham's chamber music app PartPlay or to explore other such apps both existing and being developed – there are such positive initiatives out there from the incredible people who are musicians in UK (and beyond). And of course one can perfect one's playing/singing/composing etc through copious practice, and do continue to listen to all those pieces you love and take the opportunity to explore those you have never quite got round to getting to know. You might work your way systematically through all the J.S. Bach cantatas (a treasure trove of wonderful sounds) for instance, or perhaps discover the Haydn Baryton trios (also fascinating) or dip into the works of living composers – there's so much out there waiting for you!
Finally I send best wishes on behalf of all at Benslow Music to you all, greatly looking forward to seeing you in Hitchin again before too too long.
Peter Hewitt, Chief Executive