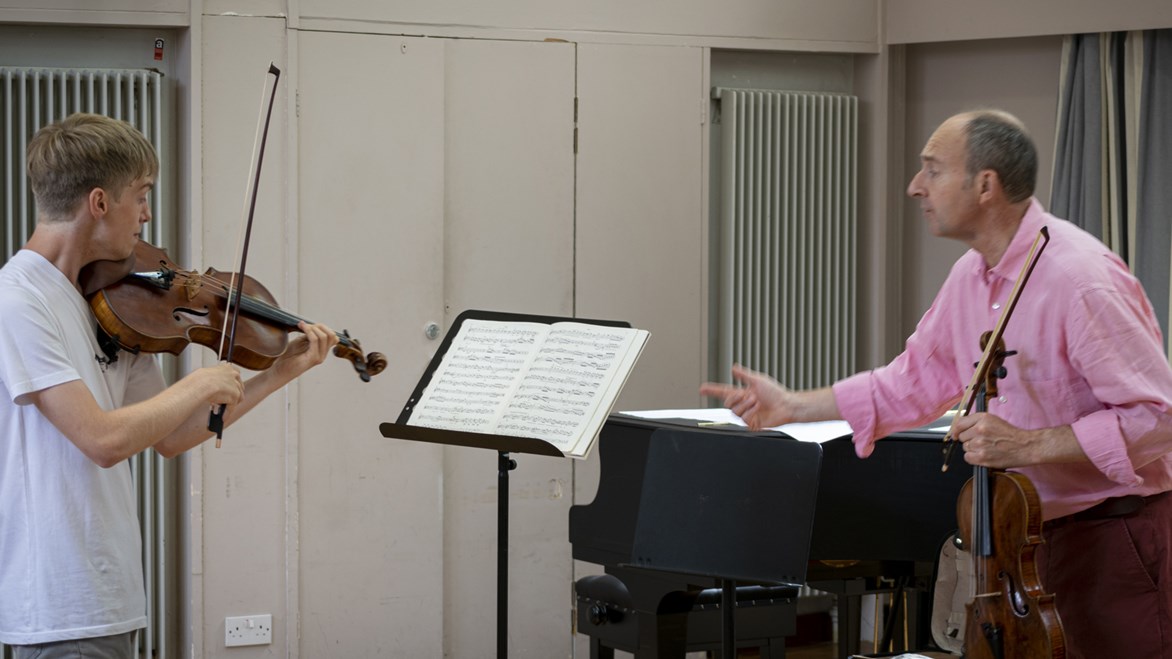 We have been overwhelmed by the response to our Late Starter Strings initiative which launched earlier this year. This month approximately 25 adult music lovers will begin learning violins, violas, cellos and double basses. Lessons will be delivered by local teachers Ros Woodin (violin), Vanessa Gaidoni (viola), Catriona Bevan (cello) and Janet Tothill (double bass) using instruments via our Instrument Loan Scheme. We know the experience of taking the leap as an adult and learning a stringed instrument can feel a bit lonely so we're creating a fun and supportive environment to learn, and quickly getting them to play with others – which is what music's about. The hope is that this project will lead to the launch of a local Rusty Strings Orchestra later this year – watch this space!
We love it when people find motivation through our courses and discover or rediscover their love of music. This is why we are here. Whether your musical taste is for classical, early, jazz, popular, or folk, we have a summer school to suit you in 2020. Come and hone in and perfect your skills on one of our intensive courses this summer – see www.benslowmusic.org/courses for our full listings of courses. Don't forget, we offer 25% discounts for under 27s and bursaries are available to assist attendance on our courses. Please email info@benslowmusic.org for an application form.
"You shouldn't waver in deciding to attend this course. I was surprised at the extra dimension studying composers added to the playing and teaching." (Violin Summer School)

"I loved the high level of the tuition. I will pay even more attention to phrasing than before!" (Guitar Summer School)

"The whole week is wonderful. I love being taught by two world-class musicians. Music is not a competition to be better than anybody else. Do your best, enjoy it and leave the rest!" (Vocal Summer School)
In other news, we have also installed a defibrillator on-site as a development to our duty of care to our staff and visitors. This life-saving device is located in Reception and your nominated First Aiders (Ken, Liz, Laura and myself), also a selection of other staff, have received full training to offer reassurance and emergency assistance if necessary during your visit.
Dr Christopher Roberts, Head of Music