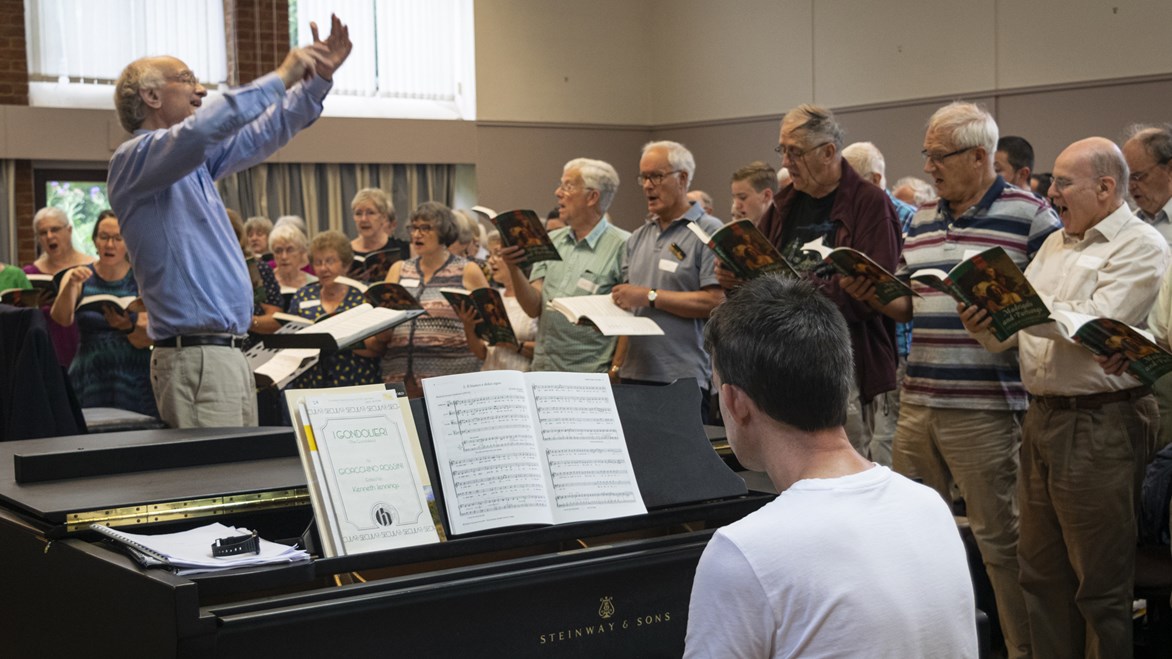 The initial response to our new Jan-July 2020 brochure has been very encouraging, with in excess of 500 Member course bookings processed to date. I therefore urge non-Members to book swiftly from Monday 5 August in order to book onto your chosen courses to avoid disappointment. Telephones will open from 9am on this day and as we are so busy we regret that we cannot process payments immediately, but instead we will reserve you a place and send you details of how to confirm with payment by email later that day. As detailed in the front of the brochure, once all telephone bookings have been made, the team and I will then process email, postal and online applications.
We had a busy time last weekend with our Come and Sing Day with John Rutter and our Open Day. Many thanks to all our musicians, stallholders and staff who contributed to the success of both events. We all had a wonderful day (despite the rainy weather!) engaging with local and international singers, families and the general public. Plans are currently underway for our 2020 Open Day so do watch this space for more information about our future family events! My colleagues and I are always looking for ways to develop our ethos of promoting music education amongst students of all ages.
Another of these initiatives is our Summer Schools programme, the highlight of our August activities. Do check out the list of course vacancies opposite, as we have some last-minutes spaces to fill, and don't forget we offer discounts for under 27s and bursaries to assist attendance. Please contact us for more information and an application form.
Many of you may have seen the additions we have recently made to our website, including more detailed 2020 course descriptions and a Benslow Music Memories section. The latter marketing initiative aims to showcase extended course reviews and stories from our visitors. Do take a look! If you would be interested in writing a short review/blog about a recent course to be featured on this page, please email info@benslowmusic.org.
We hope you all have an enjoyable summer break.
Dr Christopher Roberts, Head of Music