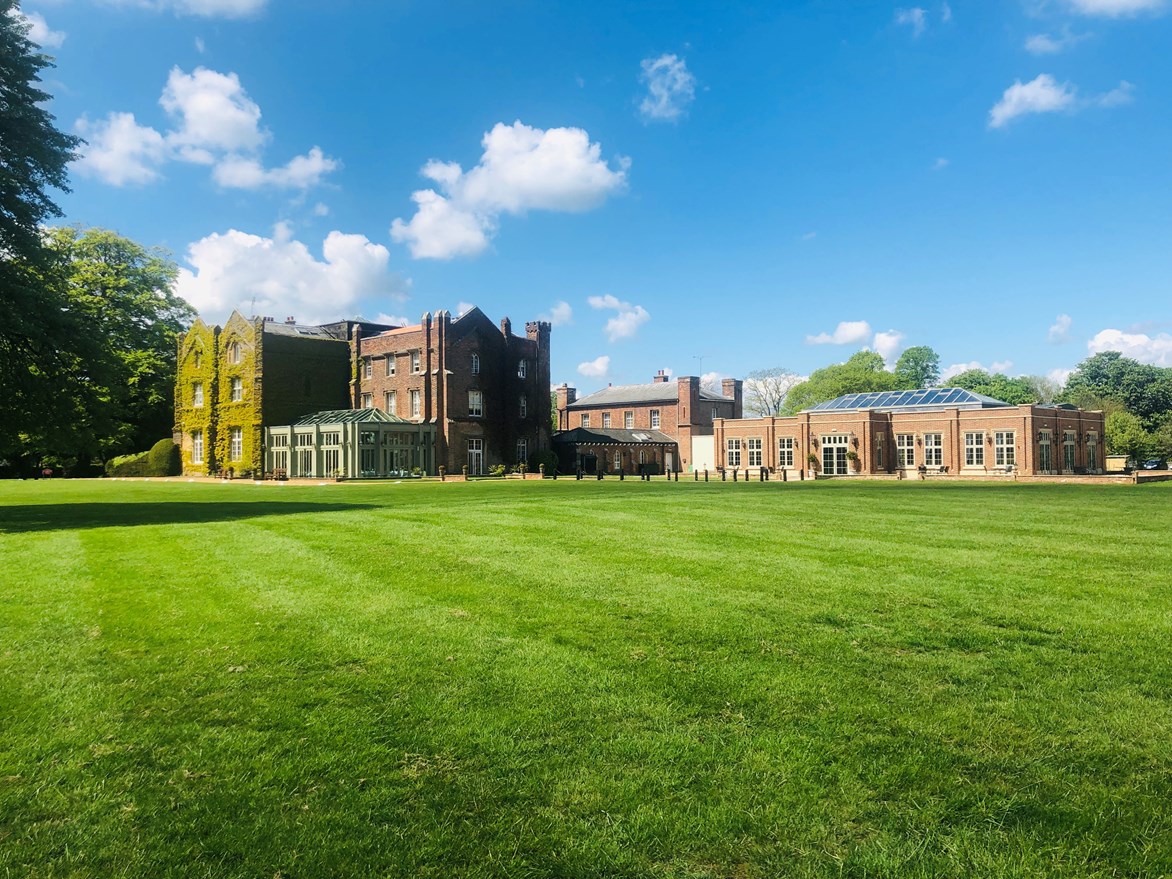 I hope you've all had a really good summer, enjoying music making or other activities, and are now contemplating the fantastic courses we have on offer for the autumn through to next July. Chris has put together a most attractive programme, exciting new courses and events alongside your favourites, which I trust will entice you to return soon. Do please share the brochures and information on the website (there's a particularly attractive new Concerts and Events brochure), encouraging those you encounter to come too.
We remain (highly) active. By the time you read this our Summer Schools will (almost) all be over. It's been great to see new faces here, younger and not quite so young, enjoying the top quality tuition provided, the good food, comfortable and clean accommodation and not least the friendly atmosphere. We hope very much that everyone will return in due course. I am most grateful to my hard-working colleagues for all they do to make everyone so welcome and cared for.
The site is looking good, the gardens have been glorious (bravo Jif, Ashley and Roger), we have a new pond close to the beehives, the new building for the Instrument Loan Scheme is developing fast and well, with most of the skeleton structure in place. Come and see! With good fortune colleagues will be able to move into the building during later Spring 2020.
Pianists, I should perhaps say keyboard players, will be particularly pleased to learn that thanks to generous donations we have acquired six fine new adjustable piano stools. Two older stools are currently at the upholsterers and when they've been recovered (and repaired) each of our ensemble/piano rooms will be equipped with a comfortable stool, and the Palmer and Peter Morrison Halls will have two. We are enormously grateful to those involved.
Do please consider making a donation to Benslow Music yourself if you are in a position to do so. Though we have managed to stabilise the business we're still not able to do all the work we'd like to do, and there's much of that!
If like me you love the music of JS Bach there's a fantastic opportunity to hear the Cello Suites at this year's St Cecilia-tide concert on Thursday 21 November. Robert Max, well known as a tutor and a wonderful player, is performing all six, five on the Stradivarius Comte de Saveuse cello and the sixth on a five-stringed instrument (as Bach intended). We are (re-) visiting Offley Place near Hitchin, now a luxury hotel and formerly a venue for Benslow-run courses for this super event. It's a fundraiser, with wine and canapes, and will be well worth travelling some distance to attend. We hope to attract at least 90 guests in our 90th Anniversary year and I hope you can join me there. Do please come!
Peter Hewitt, Chief Executive