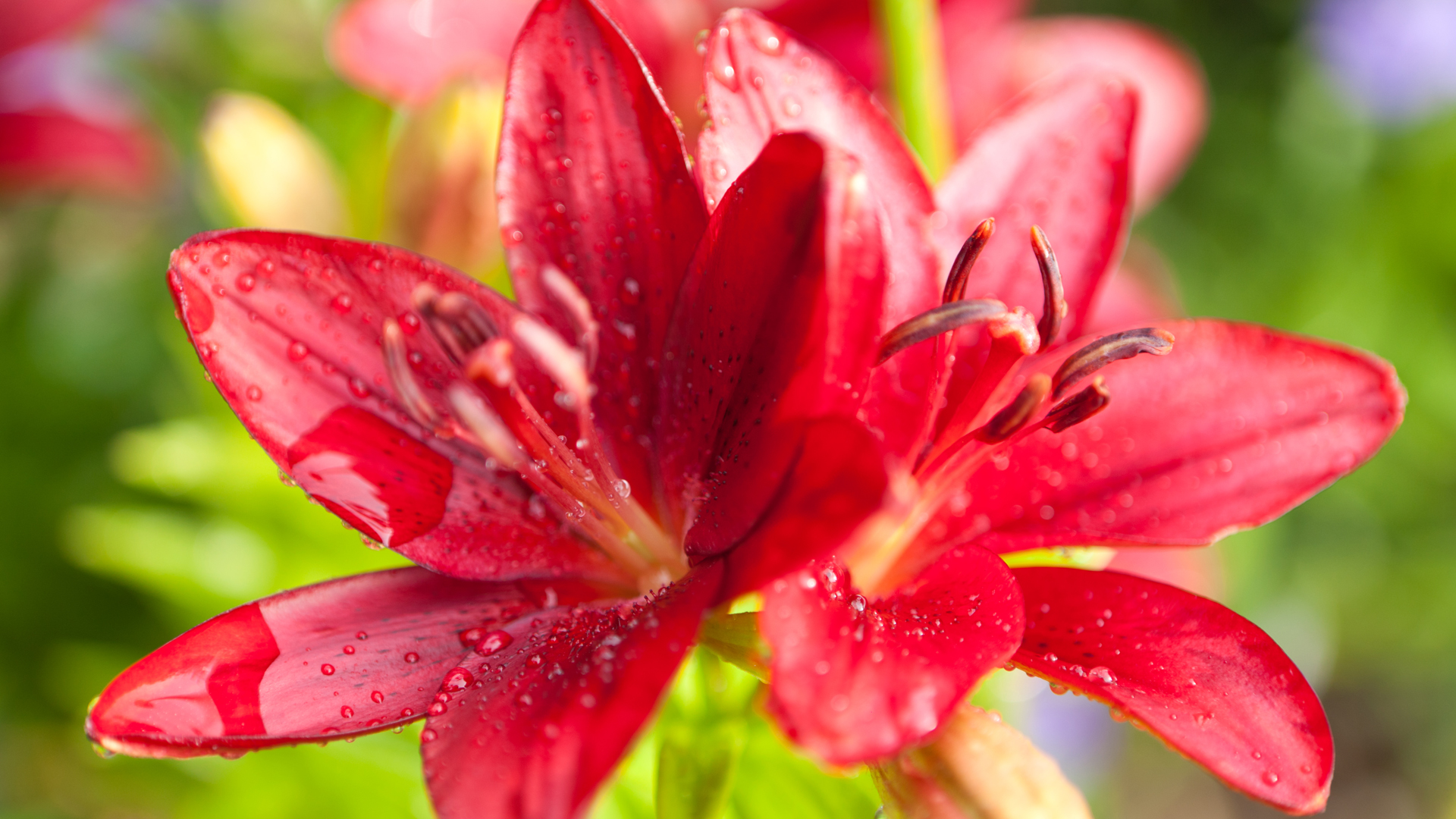 Welcome to the April edition of Buzz. The sun is shining here, leaves are emerging, blossom appearing and, as ever, there is wonderful music making going on. The good weather means we can complete painting the high level exterior woodwork of the main house, so helping to preserve the site for the next 90 years. With any luck the scaffolding will come down within the next month. Meanwhile the painters will do all they can to avoid disturbing musical activity. Don't let this put you off visiting us again soon.
Library returns: change of procedure - Please now return all borrowed material by 'posting' them in one of the distinctive blue returns boxes located on the landing and beside the scullery (close to the door leading to the Peter Morrison Hall at the bottom of the staircase), both in the main house. Librarians will then process items as swiftly as possible. (NB Please do not return items to the customary shelf in the Library.) We hope that streamlining procedure in this way will ease things for all borrowers and enable greater efficiency in processing. Please assist us by spreading word of this change, particularly when you are next attending a course.
BMTs extensive library is one of our most important assets: we are enormously grateful to our volunteer librarians for the superb service they provide. BUT as things stand we cannot continue to provide expected levels of service to our guests - BMT Members, course participants and tutors alike - without further help. If you can spare just a little time yourself, preferably on a regular basis, or know of someone who might be able to help, please contact me on 01462 459446 or email peter@benslowmusic.org
NB A set of parts for Britten's Simple Symphony is missing. If you are aware of its whereabouts please let us know asap.
Nona Blay - I am saddened to report the death of Nona Blay on 7 March, aged 95. Nona was a long-standing supporter and benefactor of BMT, both the place and its work. A former trustee (c1978-83) she was instrumental in the establishment of the Benslow Association, now Friends of BMT. Her husband was violinist Bernard Blay who, as a member of the Macnaghten Quartet became a frequent, and beloved, tutor here, so Little Benslow Hills became something of a second home.
Nona was a conservatoire-trained pianist and keen choral singer who turned to painting later in life - many of her pictures are displayed across our site. She encouraged collaboration with the Hitchin Art Club whose paintings were displayed in the Dining Room, and inter alia provided funds for the patio. In recognition of her contribution over many years she was made an Hon Vice-President of the Trust in 2017. Her funeral took place on 28 March.
New Building - We have the final go-ahead to proceed with the promised (bespoke) building for the Instrument Loan Scheme, to be located on the meadow beside Fieldfares. Hoorah! Work is likely to start in May. Use of Fieldfares for courses and accommodation will continue as normal, however while disruption will be kept to an absolute minimum please be aware that there will be heightened noise levels in that area on weekdays from about 8am, also controlled access to Fieldfares at times. Further details will be communicated when we have them. Inevitably this project will restrict parking so I urge everyone where possible to travel by train or with someone else and, if driving is unavoidable, to park very compactly (even double park).
Finally, I'm sure you will all want to join me in wishing a very Happy 100th Birthday (29 Apr) to our Vice-
President Stephen Wilkinson MBE.
Peter Hewitt, Chief Executive