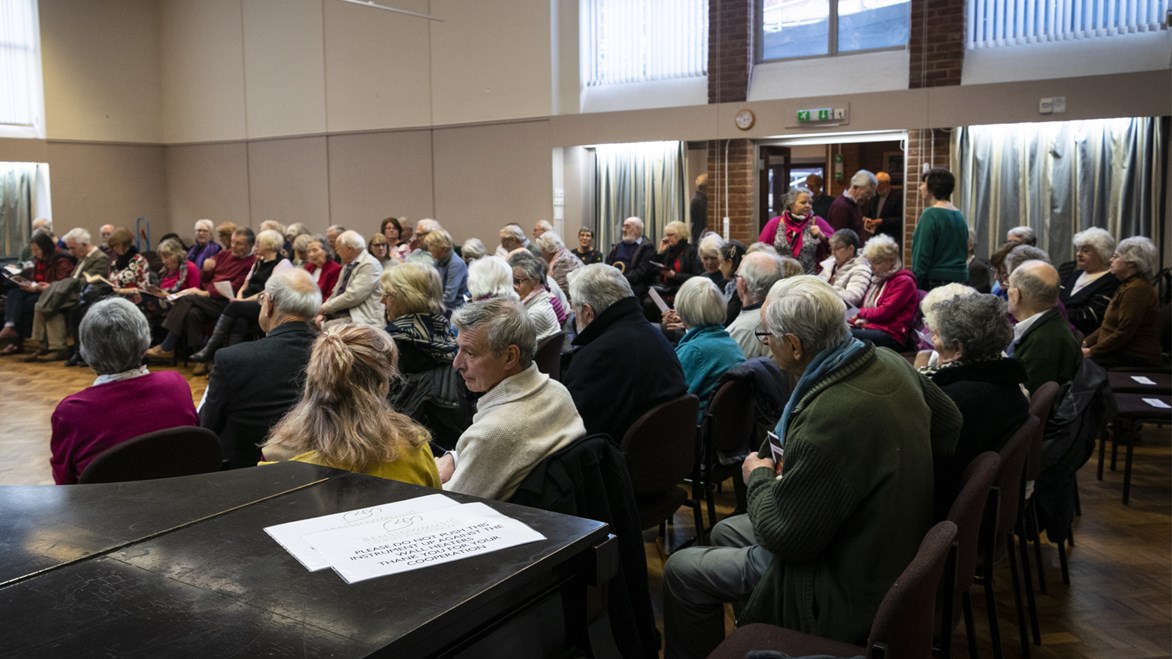 Friends of BMT and their concerts: FoBMT grew out of the Benslow Association founded by inter alia the late Nona Blay in the early 1980s to provide 'a platform for performance by local musicians and others in the ambience of a friendly house party'. This tradition continues with our series of afternoon concerts (usually on the second Monday of each month) followed by tea. The concerts are great value, an hour of wonderful music performed by a mix of local musicians, young performers (particularly in association with BMILS), tutors with local connections and others, followed by a sumptuous tea (with the delicious cakes and flapjacks baked in-house which everyone enjoys so much). Structurally, the Friends are a separate charity with a committee ably led by David and Hazel Ireson coordinating a wonderful team of volunteers setting out and clearing teas, arranging the Peter Morrison Hall, washing up, staffing the box office and so on. Do come to the concerts and encourage other music-lovers within reach of Hitchin, or make a special journey (as some do) – we were delighted to welcome Keith Hoskins, newly elected North Herts District Councillor for our ward, to the last concert and look forward to pianist Christine Stevenson's return on 10 June to perform a hugely attractive programme of Beethoven and Liszt. Anyone interested in performing or helping out should please contact Janet Tothill via friends@benslowmusic.org. The 2019-2020 series is already planned and bookings are already being made for the subsequent season.
A special date for your diaries: we are arranging another St Cecilia-tide fund-raising concert for Thurs 21 November 2019, this time at Offley Place (where a number of 'Benslow' residential courses were held some decades ago) near Hitchin. This follows the super event last year at St Pauls Walden Bury and is to be given by Robert Max, to whom we are most grateful, playing all of JS Bach's Cello Suites – the first five on the Comte de Saveuse Stradivarius (1726) and the sixth on a five-string instrument (as requested by the composer). Do please come if you can, both to enjoy the music and the place and at the same time support us: tickets, to include wine and canapes, will be available from the early autumn – please help us to sell at least 90 of them in our 90th year!
And, Members, don't forget the AGM on 29 June at 2.30pm here. We look forward to seeing you (and there's tea afterwards).
Peter Hewitt, Chief Executive