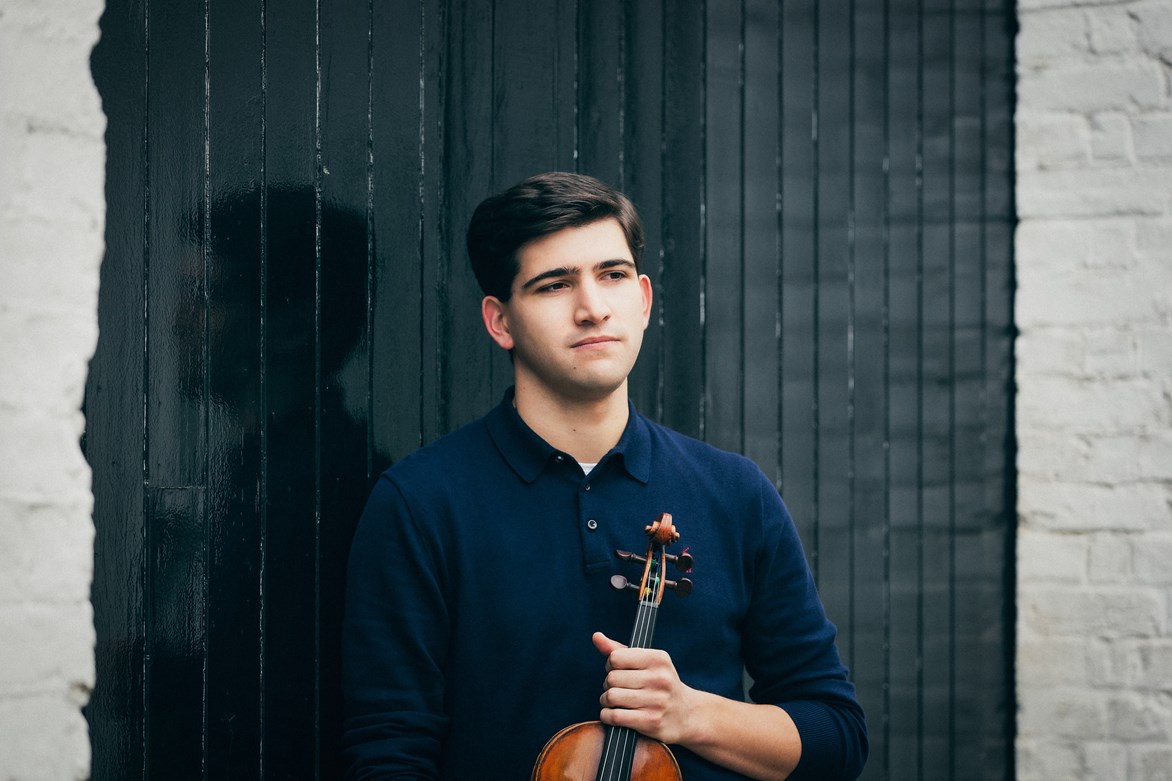 The Loan Scheme, an educational charity founded in 1932 (No. 313755), has a collection of over 800 high quality musical instruments, mainly strings, which are made available to talented young musicians (currently aged 7-25) throughout the UK. The Scheme operates from recently completed bespoke premises on the Benslow Music site in Hitchin, Herts.
Job title: Head of Benslow Music Instrument Loan Scheme (BMILS, the Scheme)
Reporting to: Chief Executive, Benslow Music Trust (BMT, BM), thence Governors of BMILS and Trustees of BMT
Key relationships:
Internal: Heads of Music, Marketing, Development, Finance; Music team colleagues including Luthier and Scheme Assistant; Finance team
External: borrowers, parents/guardians, owners, donors, teachers, music hubs, other arts organisations
Salary: £30,000 per annum, five days out of seven per week
Job Description
A significant role at Benslow Music to strengthen the Trust's music offer to young people and so to support the future of music making in the UK, responsible for:
The smooth operation of the Scheme including successful client relations
Planning and strategic development
BMILS staff management and supervision
Budget management
Promotion of the Scheme in synergy with BM management colleagues
Principal Duties
Match borrowers with appropriate instruments (and vice versa)
Work closely with colleagues across the Trust to devise strategy for and facilitate the promotion, development and expansion of the Scheme
Develop relations with former borrowers to encourage on-going connection with BM
Report regularly to CEO, Governors and Trustees
Client relations
Arrange appointments, achieve successful outcomes for borrowers and their teachers, maintaining close contact with borrowers for the duration of their loans, notifying owners where appropriate, ensuring safe return of instruments at the end of the loan period
Enable maximum accessibility to the Scheme
Manage and supervise all aspects of instrument applications, loans and returns
Ensure that accurate, up to date, records are kept; review agreement forms and Terms and Conditions, instigating modifications where necessary
Instruments and Insurance
Ensure that systems are in place to assure the safety, security and maintenance of all instruments, whether on loan, in transit or in stock
Agree necessary repairs with Luthier, specialist restorers and owners
Oversee selection of stock for auction/sale, agree terms for sale and/or purchase, also the acquisition of new stock from potential lenders
Negotiate and maintain appropriate insurance cover, obtain valuations as required and manage claims; manage Borrowers' cover, advise on claims
Oversee photographing of instruments and the recording and storage of data for insurance purposes
Ensure availability of clear management information for colleagues Governors and Trustees
General
Through membership of the BM Management team, support the work of and contribute to the development of BM as a whole
Liaise with colleagues to pursue fundraising opportunities, representing BM and the Scheme to potential funders and at events related to the promotion of the Scheme
Work with finance colleagues and CEO to agree budgets, financial and operating objectives for the Scheme, and contribute to statutory reporting requirements
Other such duties as may from time to time be required by CEO, BMILS Governors or BMT Trustees
A full-time post, working 35hrs flexibly over the week to suit the needs of the business, to include some evening and weekend work
Requisite Skills
Knowledge and understanding of music, musical instruments (particularly strings) and of performance
Keen interest in and understanding of young people and their journey through music education and beyond
The confidence to interact with others from a range of backgrounds and ages
Ability to lead a team effectively
Positive work ethic, initiative and genuine enthusiasm for providing excellent customer service
Networking skills and the ability to establish effective contacts in the music and education sectors
Experience and knowledge of IT systems and databases
The right to live and work in the UK
Applications with CV and a full covering letter outlining motivation for the application should be sent to Peter Hewitt, Chief Executive BMT (peter@benslowmusic.org) no later than 5pm on Monday 25 January 2021. Interviews will be held during the week of 1 February 2021.