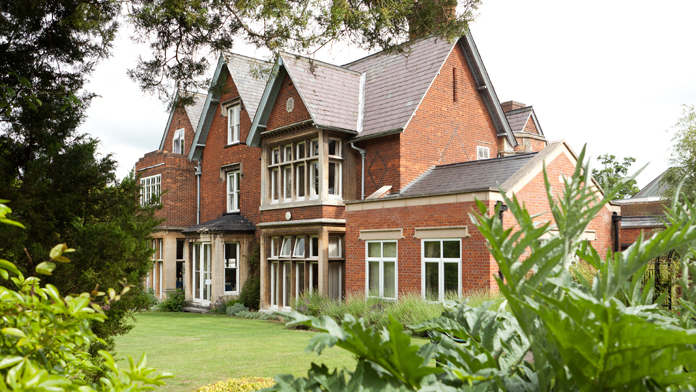 Welcome to Benslow Music's first Silent Auction as part of our Keep Music at Benslow Alive fundraising campaign.
We have had tremendous support and kind donations for you all to bid on.
The Auction begins on 1 November 2020 and the highest winning bidders will be announced on Friday 11 December at 3pm.
From an early Christmas present perhaps, or a weekend away to a dining experience with our CEO Peter Hewitt, we have lots of interesting prizes that will appeal to all.
If you would like to bid please complete the form below with the Bid number and your bid price (over the recommended reserve price) and fingers crossed you will be a winner!
Bid 1. A weekend away for 2 nights Bed and Breakfast for two people at Haseley Manor on the Isle of Wight (weekend to mutually agreed with owners)
Minimum bid £250
Bid 2. A second weekend away for 2 nights Bed and Breakfast for two people at Haseley Manor on the Isle of Wight (weekend to mutually agreed with owners)
Minimum bid £250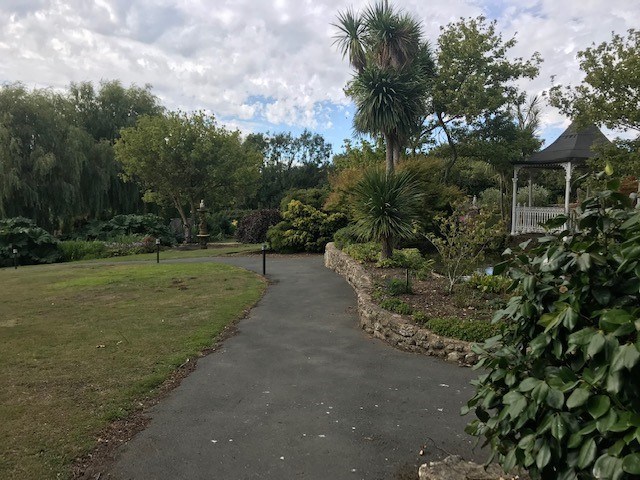 Bid 3. £30 Voucher for Quicke's Cheese, who are one of the leading producers of traditional cloth-bound cheese in the West Country
Minimum bid £25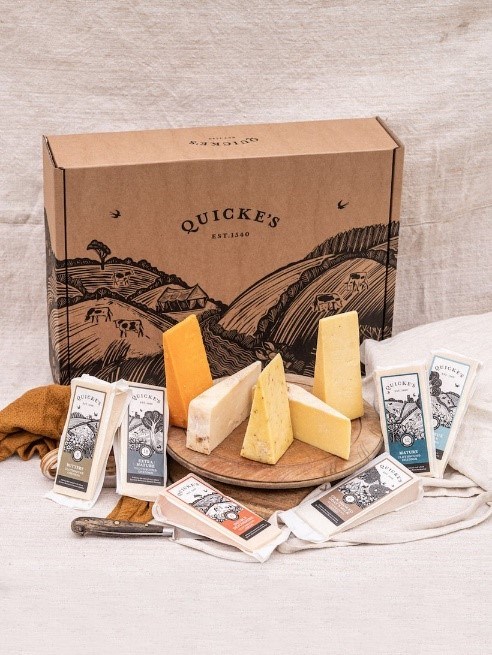 Bid 4. Voucher for a term of Free Mini Mozart Babies classes in Hitchin
Bid 5. Voucher for a term of Free Mini Mozart Babies and Toddlers together classes in Hitchin
Bid 6. Voucher for a term of Free Mini Mozart Toddler classes in Hitchin
Minimum bid £100 for each voucher
Classes run on Monday mornings during term time: 9.30am Toddlers, 10.25am Babies, 11.15am Babies and Toddlers together.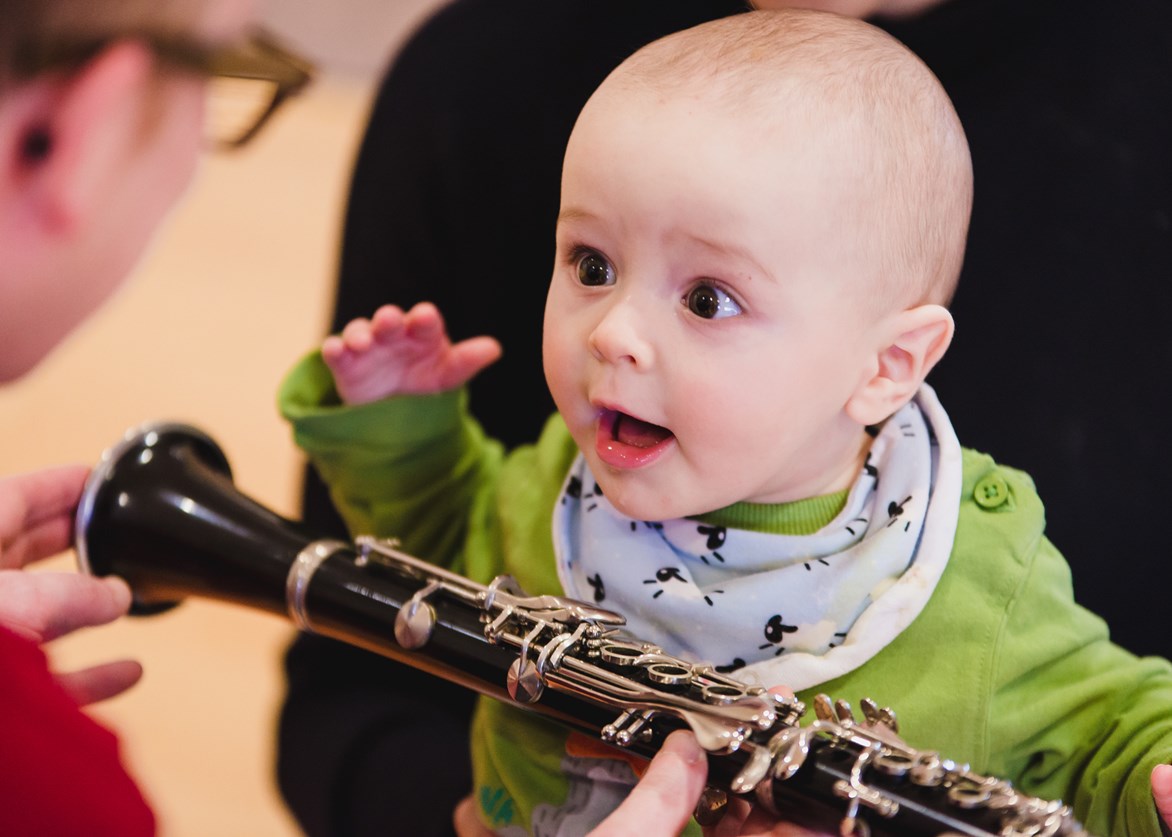 Bid 7. Peter Hewitt (Benslow Music CEO) has offered a dining experience (3 courses) for four people at his home in Hertfordshire (date and time to be agreed)
Minimum bid £150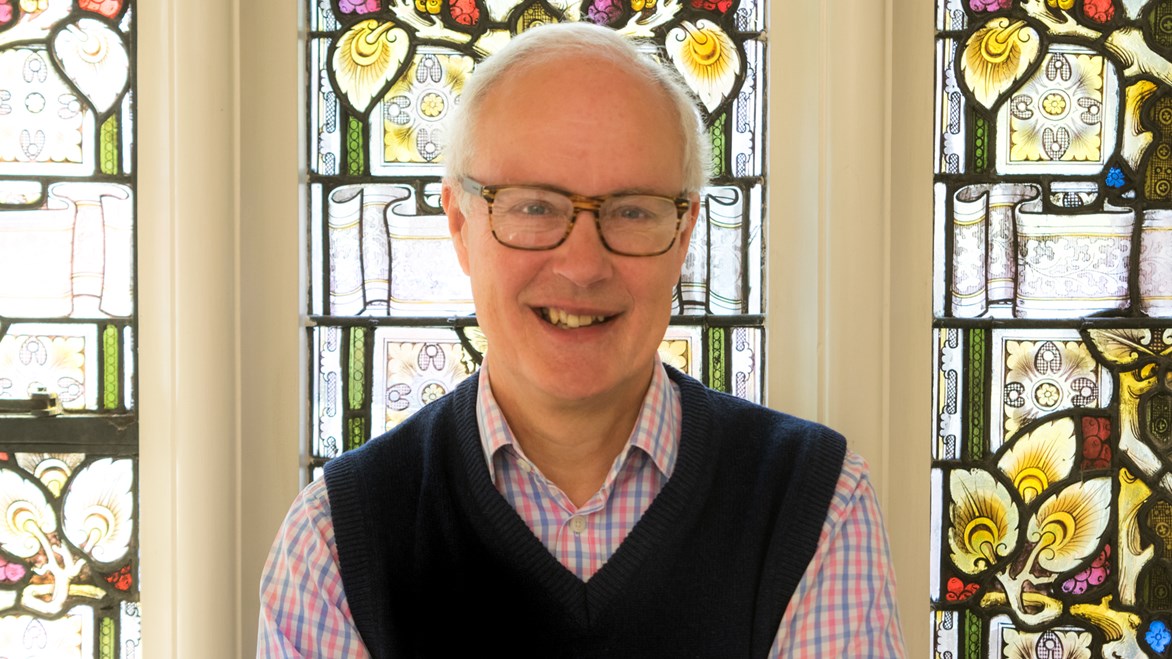 Bid 8. For the Port Connoisseur Taylors Port 300th Anniversary Box
Minimum age of 18 to bid
Minimum bid £200
Beautifully presented Tercentenary celebration box. One of a limited edition of 1000 boxes worldwide. It contains an individually numbered certificate, the entertaining and informative book "A Celebration of Taylor's Port" in pristine condition, and one 75cl bottle of each of the following superb Taylor's ports.
Quinta De Terra Feita 1988
Quinta De Vargellas 1978
Taylors 1977 Vintage Port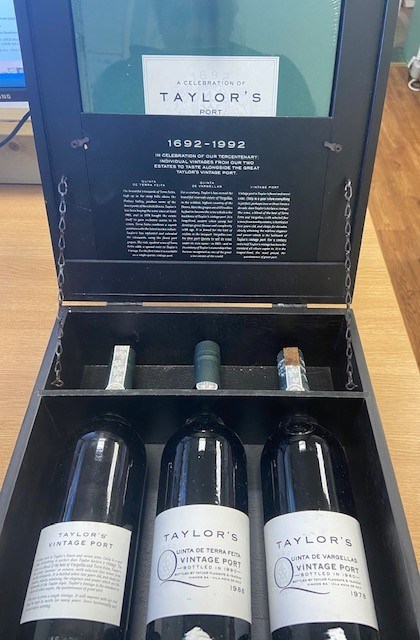 Bid 9. A very special treat for claret lovers, or an ideal gift for a 21st birthday or anniversary in 2021!
Minimum age of 18 to bid
Minimum bid of £500
12x 75cl bottles (tax and duty paid), 6 each from two of the world's most famous properties, Ch. Lafite-Rothschild and Ch. Margaux. These are their renowned "second wines", namely Carruades de Lafite and viz Pavillon Rouge du Ch. Margaux from the excellent 2000 vintage. Since arrival in the UK they have been stored in ideal conditions by Lay and Wheeler whence delivery to an address within the UK will be arranged through Benslow Music at no cost to the successful bidder. Based on the guide prices given by Lay and Wheeler for 12 of the mix of two wines, as at 24/09/20, would be worth from £2180-£2470.
Bid 10. Signed full score of Benjamin Britten's opera Peter Grimes
Minimum bid £15
1963 repo of first edition; signature reproduced. Missing cover.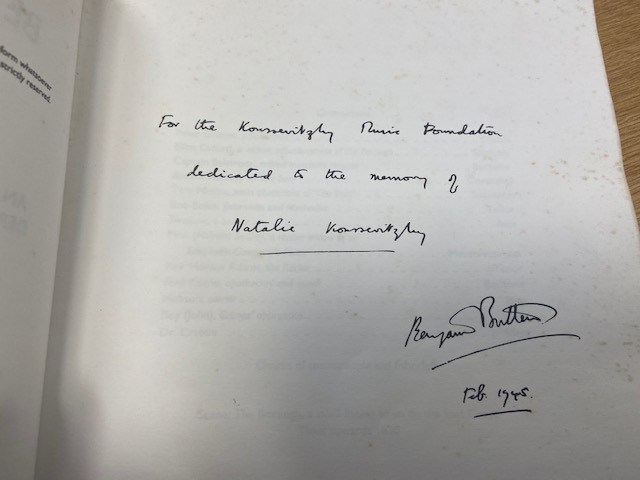 Bid 11. Vocal score of Smetana's "The Bartered Bride"
Minimum bid £45
Melantrich, Spolecnost Bedricha Smetany [1944]. Oblong folio. Plain card covers, excellent condition, introduction and notes, in Czech, with music examples. 58 pp facsimile sketches (vocal line(s) and pf accomp.) ending before Finale of Act II.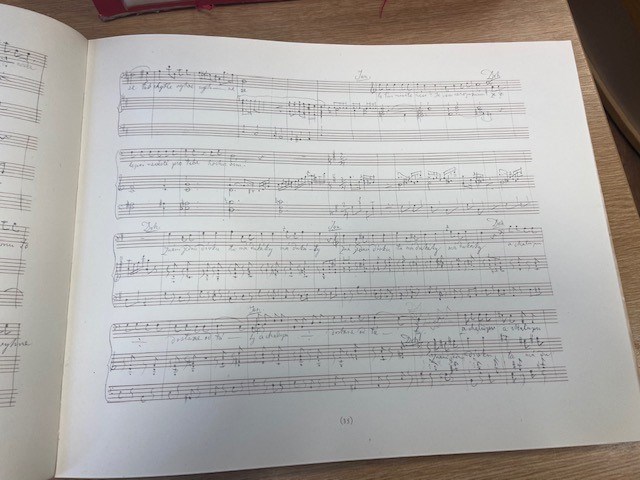 Bid 12. Composer photo postcards
Minimum bid £50
Editor: EHB
Profiles: Beethoven, Mozart, Haydn, Chopin and Schumann
Period: Pre-1914, Type: Printed, Postage Condition: Not franked; not stamped; unposted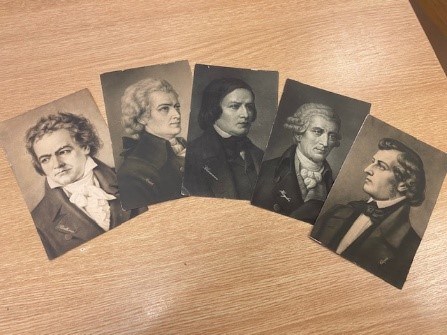 Bid 13. A week's holiday in a privately-owned static caravan in Pinewoods Holiday Park, Wells-next-the-Sea, Norfolk
Minimum bid £500
In a spacious corner plot. Perfect for four people but can sleep eight. The caravan is beautifully equipped and kept as a home from home with a high level of equipment and lots of extras. Perfect for that much needed holiday.
The stay would be from Saturday 15 May – Saturday 22 May.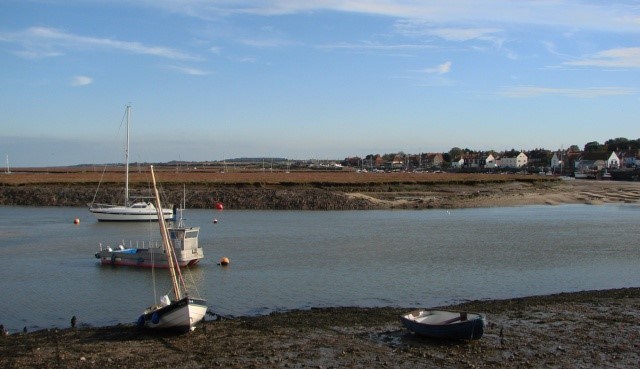 Bid 14. Limited Edition print from Michael Aubrey www.michaelaubrey.co.uk
Minimum bid £95
There are over 100 prints from which to choose or you may like the "Bath Pump room trio" below.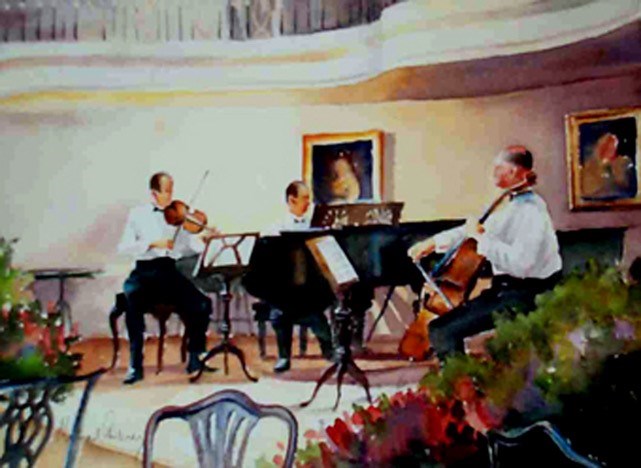 Bid 15. A Benslow afternoon tea for six people accompanied with a glass of prosecco at Benslow Music
Minimum bid £200
This delightful afternoon will be also accompanied by a live performance from Benslow Music staff (date to be arranged).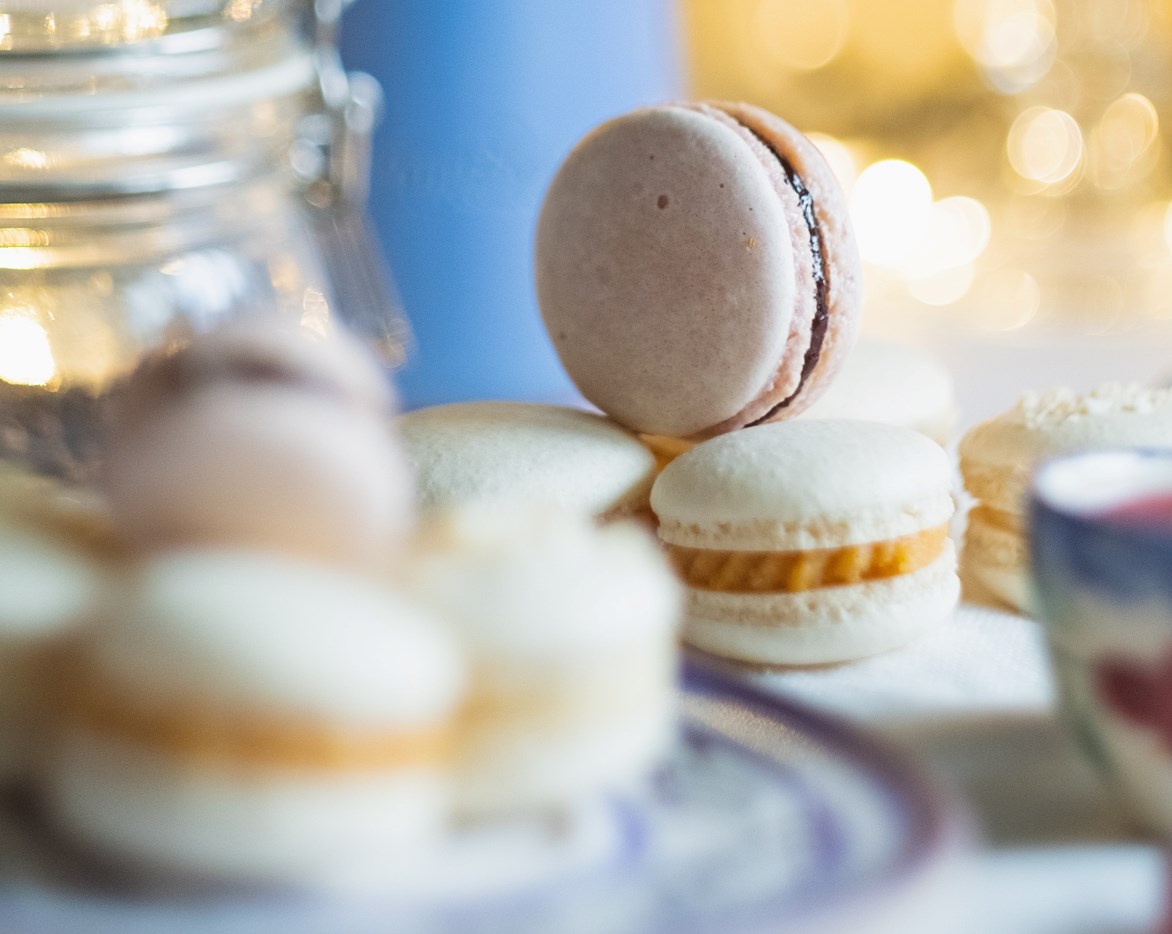 Bid 16. A private evening concert with Marco Marconi, Benslow Music's international jazz pianist and composer, for up to six people at Benslow Music (date to be arranged)
Minimum bid £175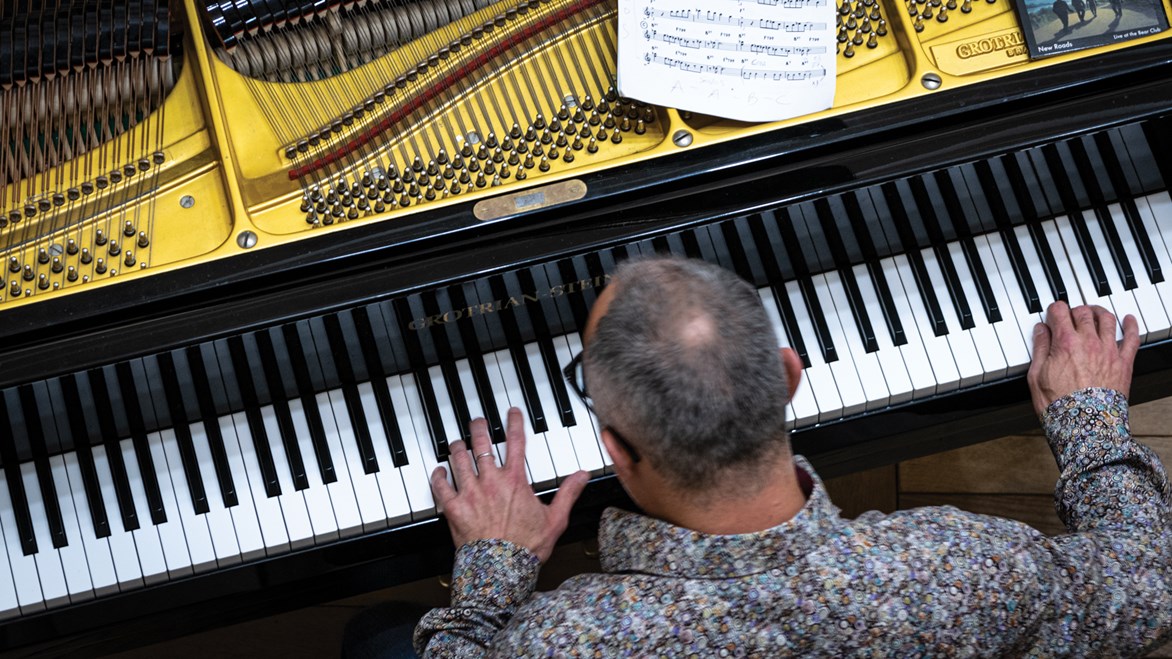 Terms and Conditions
By bidding in the Benslow Music silent auction, each bidder agrees to these auction rules.
All sales are final. There will be no exchanges or refunds unless otherwise noted. All items are "as is." Benslow Music has attempted to describe and catalogue items correctly, but neither warrants nor represents and in no event shall be responsible for the correctness of descriptions, genuineness, authorship, provenance or condition of the items. No statement made in this catalogue, or made orally at the auction or elsewhere, shall be deemed such a warranty, representation, or assumption of liability.
The auction item value listed is an estimate of fair market value. Items have not been appraised unless so noted. The amount you pay above this fair market value estimate is normally tax deductible as a charitable contribution. Please consult your tax adviser to clarify amount of deduction.
Restaurant certificates do not include alcohol, tax, or gratuities unless specified.
Payment for items purchased must be made in full within two weeks of the closing date on 11 December at 3pm. Benslow Music accepts cash, MasterCard, Visa, or a cheque can be made payable to Benslow Music.
Following payments, you may pick up your purchases from Benslow Music or we will be in email contact on arrangement of delivery.
The purchaser must pick up all items within two weeks after the closing date, unless special arrangements are made. Any item left unclaimed, without prior arrangements, will be sold and proceeds will go to Benslow Music.
Benslow Music reserves the right to add or withdraw items, without notice, to or from the auction.
Unless otherwise specified, all auction gift certificates must be used within one year of the date of the auction.
Each person bidding assumes all risks and hazards related to the auction and items obtained at the auction. Each bidder agrees to hold harmless from any liability arising indirectly from Benslow Music, their elected and appointed officials, members and employees, the auctioneer(s), the auction company and its agents and employees, the event organizers, sponsors, and/or volunteers connected with the auction
All decisions by the Action Chair are final
Bidder Registration
All bidders must register by email to joanne@benslowmusic.org and email their bid number and bid price for use at the silent auction for their bid to be valid.
By bidding you agree to the legal clauses above.
Make Your Bids...!
Make Your Bids...!