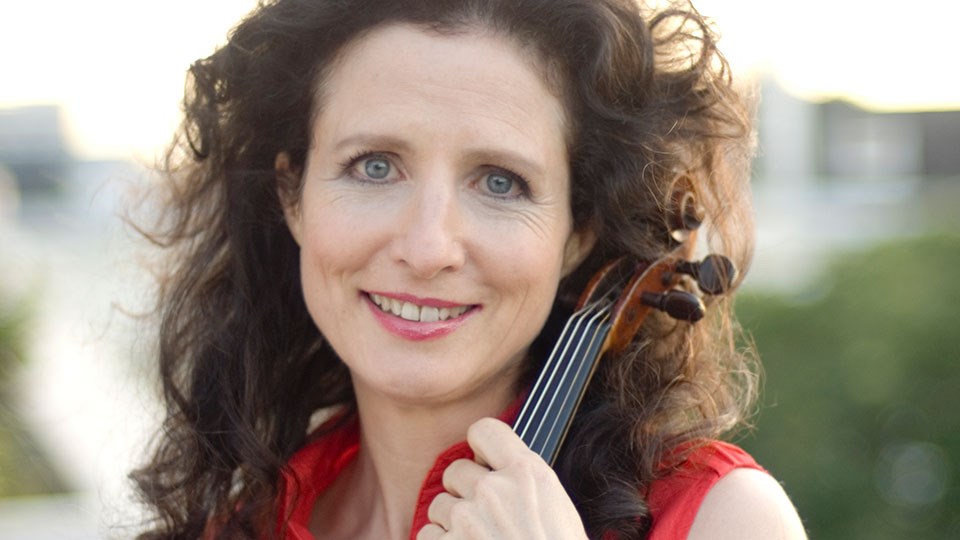 Elgar: Violin Sonata in E minor Op 82

Ravel: Violin Sonata No 2 in G major

Strauss: Violin Sonata in E flat major Op 18
Madeleine Mitchell has a distinguished career as solo violinist and chamber musician, performing in some 50 countries in a wide repertoire, with major orchestras and in prestigious venues including the BBC Proms. In the last season she made a solo tour in the USA, gave recitals at Three Choirs and Aigues-Mortes festivals and received wide acclaim for her album of Grace Williams Chamber Music (Naxos) – all premiere recordings. She is due to record the Grace Williams violin concerto live with BBC National Orchestra of Wales and makes her debut in Tokyo performing Bruch Violin Concerto in December in the Year of UKinJapan. Mitchell's CDs have been nominated for Grammy and BBC Music Awards, including many works composed for her. She is a Professor at the Royal College of Music and Founder Director of both the London Chamber Ensemble and the eclectic international Red Violin festival. www.madeleinemitchell.com

Madeleine has performed for many years with Nigel Clayton, a regular favourite at Benslow, who is also a Professor at the RCM and has performed worldwide. www.nigelclayton.com Madeleine and Nigel's album 'Violin Muse' for Divine Art in 2017 received wide critical acclaim.
Their programme includes three great violin sonatas – Strauss's virtuosic, early romantic work, Elgar's from 1918 and Ravel's masterpiece of 1927 which includes the Blues second movement.
Ticket numbers will be limited due to social distancing in our concert hall. Audience members, staff and stewards must wear face coverings inside our buildings and throughout the concert.
Request tickets
Request tickets