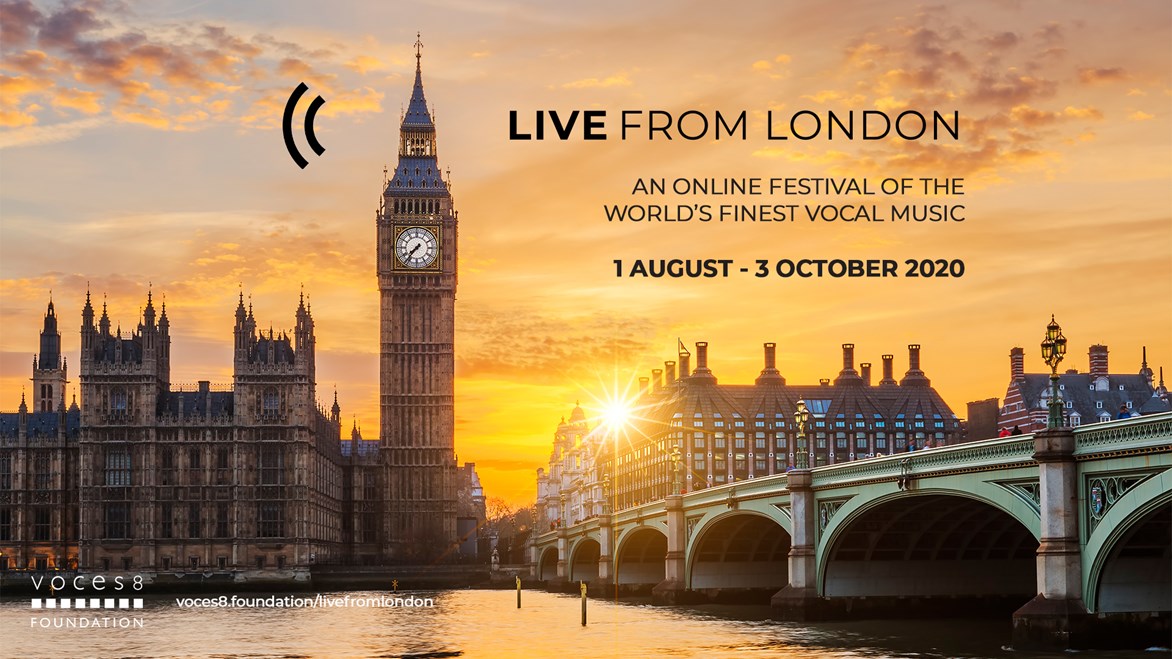 We are pleased to act as box office agent for this exciting online festival to be broadcast every Saturday at 7pm BST for ten weeks from 1 August 2020.
The festival has been designed to raise money for artists, venues and promoters to cover their COVID-19 losses, and to reunite the world's many singers, and audiences with much needed live concerts.
A portion of all ticket sales will be put towards funding for grassroots music education, and to addressing topics of diversity, equity, inclusion, and accessibility in choral music.
Broadcast in HD from the beautiful VOCES8 Centre (St Anne and St Agnes Church), in the heart of the City of London. The Season ticket allows access on demand viewing until the end of October.
Season passes are £80 (£8 per concert, per household) and are available from Benslow Music at 01462 459446 or please complete the request form below.
Events Listing:
VOCES8 - 1 August 2020
I Fagiolini - 8 August 2020
Academy of Ancient Music - 15 August 2020
The Swingles - 22 August 2020
The Gesualdo Six - 29 August 2020
VOCES8 - 5 September 2020
Apollo5 - 12 September 2020
The Sixteen - 19 September 2020
Stile Antico - 26 September 2020
Chanticleer - 3 October 2020
Presented by the VOCES8 Foundation
Request tickets
Request tickets