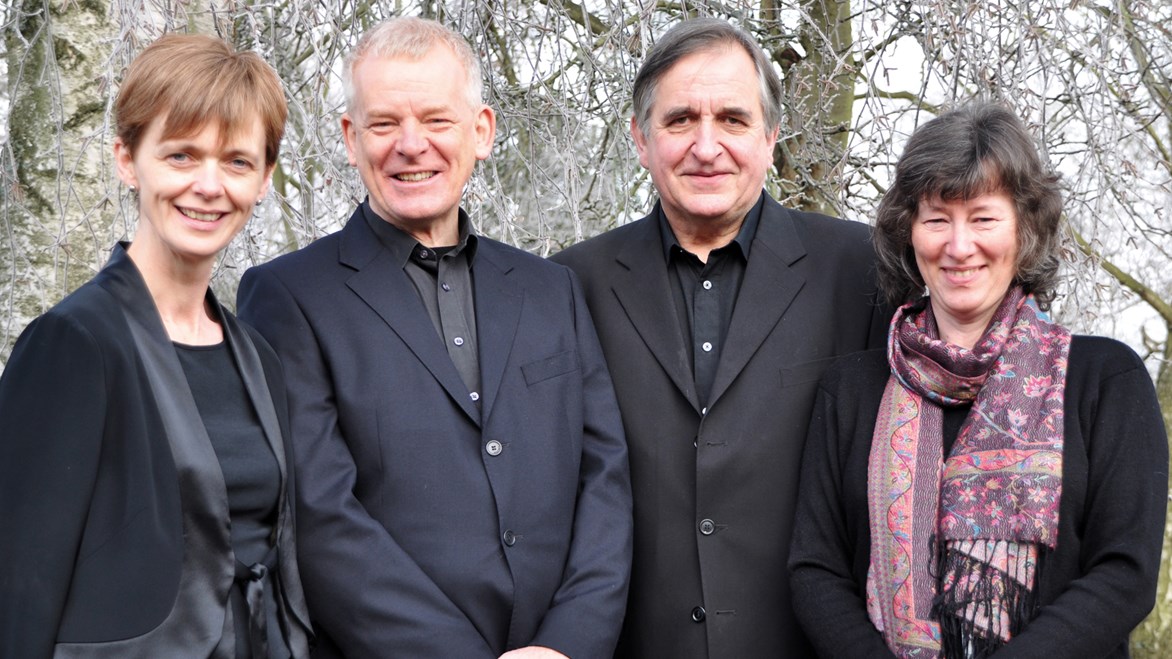 Calling string players of all ages!
An opportunity to explore the wonderful world of the String Quartet focusing on Brahms' Quartet in C minor Op 51 No 1
Sunday 3 June 2018, 9.30am - c. 6.15pm
Standard: Intermediate, Advanced
Nic Fallowfield and his experienced Tedesca colleagues Clare Bhabra, Richard Muncey and Jenny Curtis, bring their innovative and exciting approach to the special Benslow Music Group Quartet concept, where tutors sit and play within the group, approaching everything as large-scale chamber music. Individual responsibility and initiative are encouraged, as is discussion on musical issues and techniques. This is emphatically NOT a string orchestra! The Tedescas will offer their personal insight into rehearsal tips and techniques. The workshop is a fantastic way to observe and participate in a professional rehearsal environment.
Workshop Venue: Alvechurch Village Hall, 14 Bear Hill, Alvechurch, Birmingham B48 7JX
Fee: £50 (includes tuition, tea/coffee refreshments throughout the day and entry to a concert by the Tedesca)
To book please call 01462 459446
Dr Christopher Roberts, Head of Music