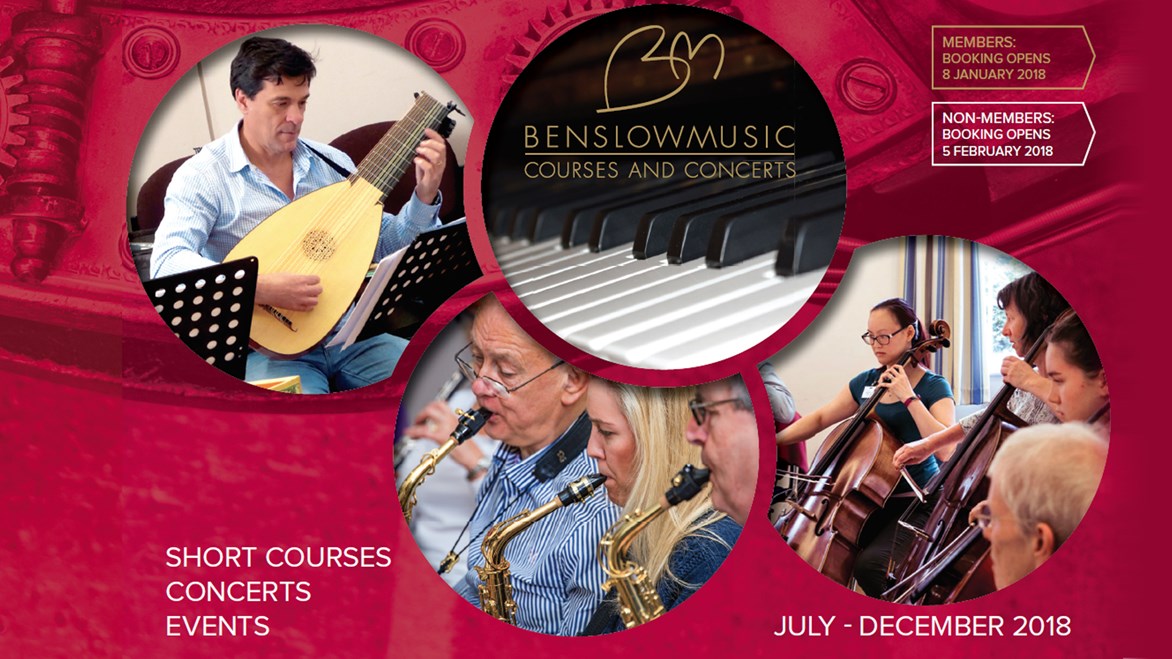 January has been a very busy month! Our Members' booking opening days were exceptionally busy, so non-Members don't delay in booking on our courses from 9am on Monday 5 February. Courses in the second half of 2018 will appear on our website on this day, but please note that priority is given to telephone bookings.
We also held our first Murder Mystery dinner, which went down a storm. We welcomed 52 local guests, many of whom have not visited Benslow Music before. Keep an eye out for our second event in October - already there are only a few places left!
Following a day of exceptional auditions, we are pleased to announce the following soloists for our renowned Baroque Opera project this April (9 - 15th) exploring scenes from Rameau's Les Indes Galantes.
Entrée I - Le turc généreux (The Generous Turk)
Emilie - Susanna Macrae
Valère - Hugh Benson
Osman - Jolyon Loy
Entrée II - Les incas du Pérou (The Incas of Peru)
Phani - Camilla Jeppeson
Don Carlos - Tim Coleman
Huascar - Jolyon Loy
We are delighted to welcome director Dr Ricardo Barros, a specialist in historical acting and Baroque dance, for this production, complete with an earthquake and volcanic eruption! Our team of tutors is led by the musical duo of Oliver-John Ruthven, harpsichord and Judy Tarling, violin with Henrik Persson providing the all-important continuo tuition, and Andrew Radley, our vocal coach.
There are still a few remaining places for chorus singers (especially men!), baroque flute and strings, so do join us if you can! Audio recordings of the French text are available to download from the course page on our website to help you prepare.
Thanks to the generosity of one of our Members, the Steinway grand in the Peter Morrison Hall has recently been serviced by specialist technician Martin Bode. The Palmer Grotrian-Steinweg and Ibberson Yamaha grands will also be serviced by Martin in turn over the coming months. We are very grateful for this generous donation to allow us to complete this vital work. Do give us feedback on the instruments when you're next here!
A very warm welcome to Carline Bushen, our new Receptionist! Carline joined us on 2 January and is settling in well, having already been familiar with Benslow Music as a course member. Carline is a pianist and covers Reception on mornings (except Thursdays) and Sundays. She looks forward to meeting and welcoming you to Benslow Music on your next course.
And congratulations to our Intern Jenny Frost who has recently been accepted to study Modern and Medieval Languages at Selwyn College, Cambridge whilst hopefully also holding a choral scholarship! Jenny will continue to join us on Friday afternoons until she leaves for university in the Autumn.
Dr Christopher Roberts, Head of Music