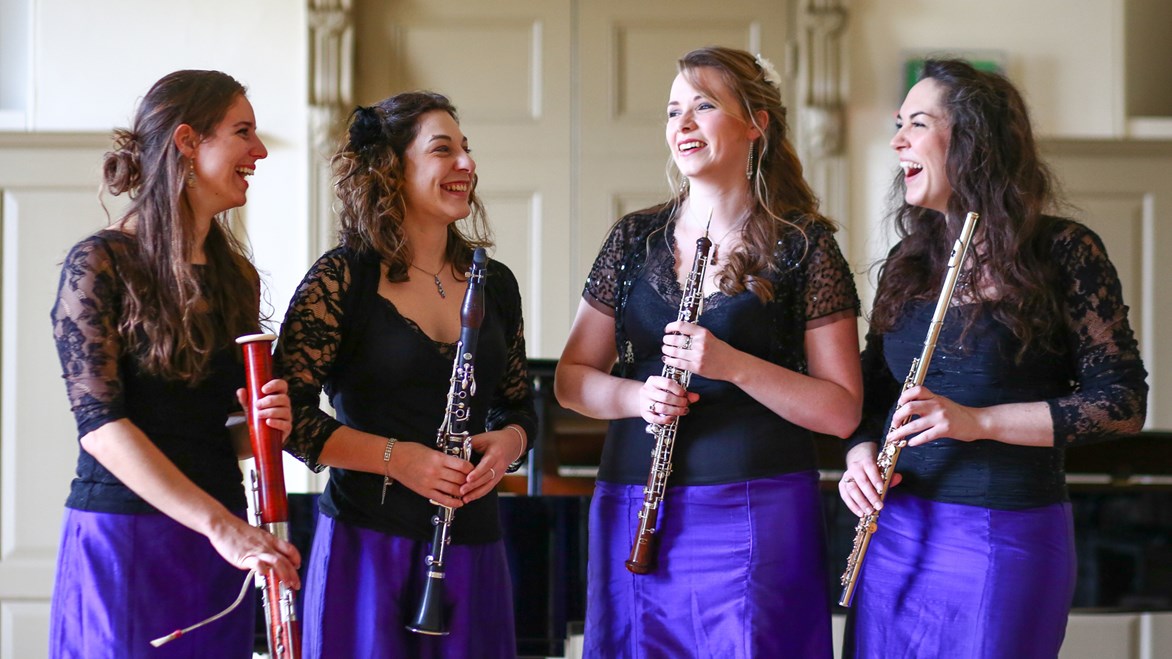 We are currently in the process of putting the final finishing touches to our January-July 2018 course brochure, which will be sent out to members at the end of June. I am delighted to present my first brochure as Head of Music. As always, the programme contains all the well-established courses that members and clients know and love. But at the same time, I hope you enjoy the developments across the programme which offer new variations on current themes, as well as those courses which venture into exciting new areas. Keep an eye out for new courses exploring folksong with Hazel Askew, the seventeenth-century string band with Judy Tarling and Annette Isserlis, Try a Nyckelharpa Day, An Introduction to Music Therapy, Murder Mystery at Benslow and many more! Booking for our January-July 2018 courses will open to members on 3 July 2017 and to non-members on 7 August 2017.
Places are filling up quickly on our first outreach event on Sunday 23 July 2017 in Coalbrookdale with the Tedesca Quartet. Therefore do hurry and book your place to avoid disappointment! This is an area which I am particularly keen to develop, including collaboration with local and national organisations. If you would like to explore the possibility of hosting an event in your local area, please do come and speak to me on your next visit.
We still have vacancies for flute, oboe, bassoon and horn players to join our Mix and Match course with the London Myriad Ensemble this coming June 16-18. It'll be the same Myriad quality of course, but this time you can meet new players and try out new material together. Pianists who wish to try out some of the fantastic winds and piano repertoire are also welcome – it'll be a great course with the usual Myriad added perks and extras!
Finally, I hope readers will be able to join us at our Open Day on Sunday 30 July 2017 to share and spread the joy of Hitchin's best kept secret!
Dr Christopher Roberts, Head of Music