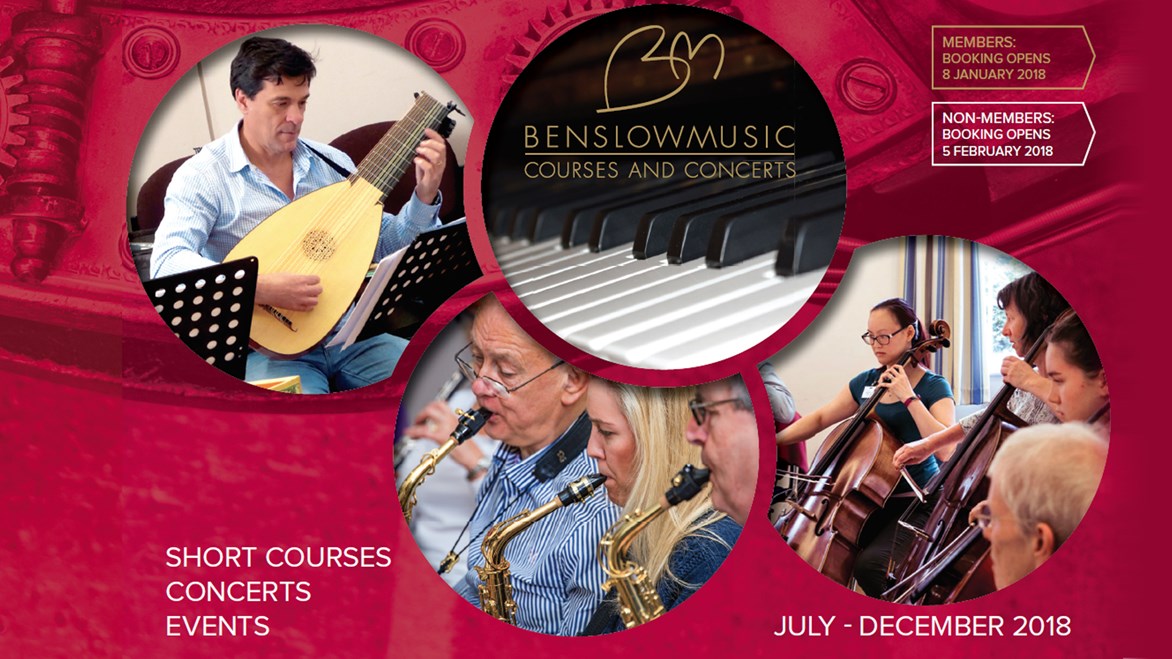 We are currently in the process of putting the final finishing touches to our July to December 2018 course brochure, which will be sent out to members in December. I am delighted to present my second brochure as Head of Music. As always, the programme contains all the well-established courses that members and clients know and love. But at the same time, I hope you enjoy the developments across the programme which offer new variations on current themes, as well as those courses which venture into exciting new areas.
New developments in 2018 to watch out for include opportunities for singers to join Sarah Leonard for a day of Musical Theatre songs and Jeremy Jackman for a new Choral Evensong Weekend. For string players we have introduced a Double Bass Day with Caroline Emery and a second instalment of our Late Starter String Orchestra led by Sebastian Müller. We also hope to excite wind players with our new Bassoon Extravaganza and Intermediate Wind Chamber Music courses. Additional courses offering the opportunity to try something new include our Cuban Salsa course with Marco Marconi, medieval frolics with Joglaresa and, due to popular demand, another Murder Mystery at Benslow Music!
Booking for our July to December 2018 courses will open to members on Tuesday 9 January 2018 (Monday 8 January 2018 for pre-formed quartet courses only) and to non-members on 5 February 2018.
2019 will be our 90th anniversary year and course planning has already begun in earnest! I hope to involve our President and Vice-Presidents in our 2019 programme so do keep an eye out for these exciting events. Please don't hesitate to contact me if you would like to suggest a new course or tutors - all ideas are welcome!
Dr Christopher Roberts, Head of Music