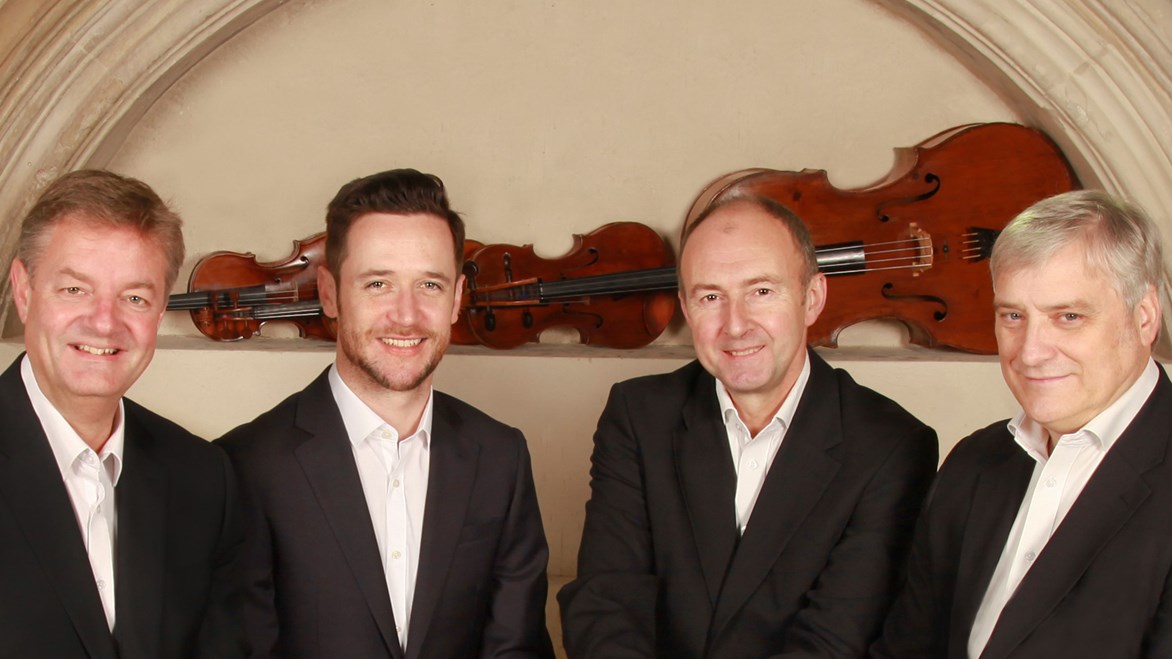 Happy New Year everyone. I hope that you had an enjoyable Christmas and are now planning your visits here for courses (or just Bed and Breakfast) during 2018. Members' booking for the later part of the year has, gratifyingly, been lively (all credit to Chris Roberts for his planning of an enticing programme) and non-Members booking starts imminently (5 Feb) so we are hoping for an exciting few weeks as we process wider applications - and naturally are looking forward to greeting you when you visit.
When you do come please, say hello to Carline Bushen, our new Receptionist, who is here most mornings - some of you will know her already since she is regular course attendee. We welcome her warmly to the Benslow Music family, hoping she'll have a fulfilling time with us.
Val Campion has stood down as BMT trustee. She has been tireless in her support of our work and we are most grateful for that. I am very pleased that she is to continue in her capacity as Chairman, Friends of BMT, also with her volunteer work in the Library, with the Opera and in other capacities, and I am delighted too will also continue to attend courses.
As mentioned in our last newsletter, a new fire alarm system has been installed throughout the site and is now operational. So it's timely to remind everyone that should the alarm sound you should first close windows and doors and then make your way calmly, briskly, via the nearest exit to the assembly point (the car park at the front of the main house) where a roster will be called. Please be aware of the possibility of drills to test procedures, planned quite frequently throughout the year.
Pre-audit accounting suggests that, thanks to the increasingly buoyant numbers attending our ever-attractive courses and the great efforts of staff, your continued presence (and generosity) too, combined with prudent spending, we have again made a helpful operational surplus in the past year. This will be used to fund essential maintenance and infrastructure work, so securing the fabric for the future. As part of this on-going restoration and updating we shall be replacing ageing, now unreliable stoves/ovens in the kitchen early this month, installing a new stove/oven and combi-oven in their place. This should improve efficiency and reliability as well as giving us the capacity to cater for larger numbers at any given time.
The felling of the beech tree has opened out a vista at the front of the house, an area that no doubt Jif, our Gardener, will want to plant as effectively as he has done elsewhere when he returns from the Far East. Do take a look at the stump remains to see the strangely fascinating patterning of the fungus mentioned in the last Buzz (which would eventually have brought the tree down).
All that said, our primary function is of course Music. Apart from the exciting courses you'll be aware of please, do consider coming to one or more of the terrific concerts coming up this month. These start with Hazel Askew, Laurel Swift and Ben Moss (30 Jan), top musicians in their field giving a, for us, rare folk concert, one I'm much looking forward to. Then the wonderful Coull and Maggini String Quartets, always great favourites, the latter with their new line-up, on 2 Feb and 9 Feb respectively, playing Haydn Op 64 No 4, Villa Lobos 5 and Beethoven Op 59 No 1 (Coull) and Haydn Op 20 No 4, Mozart K421 and Vaughan Williams 1 (Maggini). Do come!
Peter Hewitt, Chief Executive