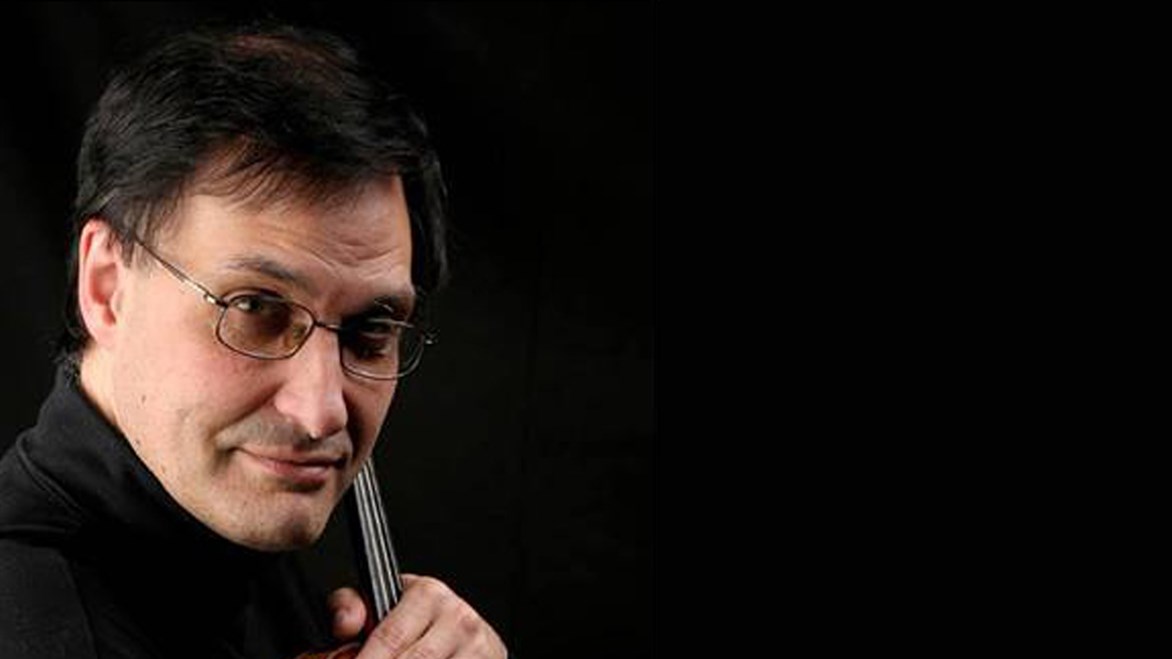 The sad news of David Angel's sudden death on April 10 shook us all profoundly. Our hearts goes out to his family, his Maggini Quartet colleagues and his many friends. He was a great friend to Benslow Music over many years, performing here with the quartet, coaching so supportively and enthusiastically - and chatting tirelessly. He was last here in March when the quartet gave a particularly, and characteristically, challenging programme of Haydn, Bax and Beethoven which was played with marvellously stimulating intensity. David introduced the works, as always with his wonderful erudition worn lightly, explaining the essence of the music amusingly and so heightening the experience for this listener at least. It turns out that the daughter of a personal friend shares a house with David's son: she is putting together a set of reminiscences of David for him, 'events, particular situations that people remember with him and that they loved' to place in a jar so that he, and the rest of the family, can dip into. If any reader cares to share such a memory please let me know and I will either forward it or put you in direct touch.
And a couple of days later came the news that Nona Liddell, for many years a Vice President of BMT, had also died following a long period of illness. A wonderful violinist herself, and again a lovely personality, she had been a stop-level quartet and orchestra leader, teacher and coach, as described overleaf. I had first come across her as a perceptive and sensitive adjudicator when at RCM. She became a Vice President of BMT in 1999 though latterly had been unable to give us the attention she would have liked so declined our invitation to continue when we spoke last autumn. Like David she will be much missed.
On 21 April an appreciative audience enjoyed hugely the outcome of this year's Benslow Baroque Oratorio course in a most encouraging performance of Handel's Athalia. Congratulations to all who took part, not least the outstanding young soloists and inspiring tutors.
We do depend on the input of tutors for the success of courses. I am constantly grateful that we continue to offer a wide range of courses led by such fine teacher-performers who support, encourage and stimulate in the way they do. They help to attract newcomers to our campus, helped of course by the efforts of those who know us already, and so enable us to continue the provision of quality music making, something so very valuable in these troubled times. We in turn endeavour to make the physical experience of being here as comfortable as possible, whether the initial booking exercise, the welcome, the accommodation, the food, and I am grateful to staff colleagues for all they do, often unsung in the background. Your views, as expressed on evaluation forms, by email or verbally are most valuable. If you don't see a course in the brochure (Chris is working on that for the first part of 2018 as I write) that you feel suits you, don't hesitate to suggest what might, and with which tutor. And please continue to share word of our activities with those you encounter away from here.
Readers are warmly invited to attend the Open Day scheduled for Sunday 30 July at Benslow Music
Peter Hewitt, Chief Executive