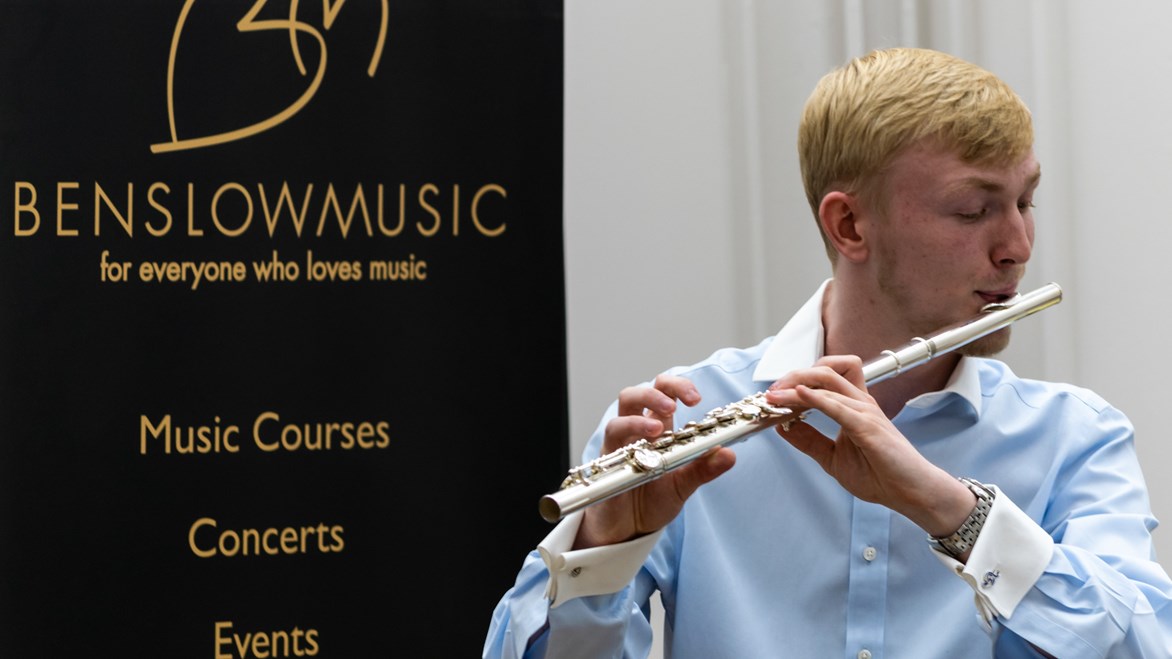 New Vice-President: I am delighted that Philip Meaden has been elected as a Vice-President of Benslow Music Trust. Well known to so many of you as former BMT Chairman (and CEO at the turn of the Millennium) he is also inter alia ex-Principal, Leeds College of Music, CEO Royal College of Organists, Chair too of NLMS and its Summer School. He is a welcome addition to a distinguished group and, with other VPs and our President, will be a significant ambassador for and supporter of our work.
New Trustees: at the same meeting Members elected Roy Simpson and Richard Dickins, previously co-opted as trustees. A warm welcome to them too. Their addition enhances an already active board at a time when
such help is needed and much valued.
ABRSM Survey: There's been considerable focus in the press on the place of creative arts in the education of young people, something I hope we all feel deserves strong proactive support. But what of the role of music and creative arts for adults? I remarked, in my comments to the Annual General Meeting, elsewhere too, that we are adamant that Benslow Music maintains and extends its essential place in the ecology of UK music making for a wide range of people. (It's a wonderful challenge that course numbers are so buoyant as I write, credit to Chris and the Music Team, with so many attending courses who are new to Benslow Music - long may that continue!)
You may know that I have worked closely with ABRSM for many years, not least as an examiner. Their active work in encouraging and supporting music making for all (not just exams) is sans pareil and this includes adult learners. They have initiated a research project to include both learners and teachers which I commend to your attention as well worth participation. This is what they say:
We want your help to facilitate ABRSM's biggest online adult learning survey for music. ABRSM is committed to inspiring achievement in music, whether that's a concert performance or taking the leap to try something new for enjoyment. Our wellbeing as adults is becoming a clear driving force for many organisations that focus on the arts, and ABRSM is one of them.
We're on a mission to find out how adults taking part in music education in the UK and Ireland can be better supported. There are two surveys to complete:
• One for teachers with adult learners: https://teachingadults.questionpro.com
• One for adult learners themselves: https://adultlearners.questionpro.com
There is an optional prize draw at the end of both surveys, where you can win one of 10 £50 Amazon vouchers. Please share this with your networks and to any teachers and learners who might be
interested. The surveys will close on 10 September 2018.
Your answers will help us to understand what's working well and where learners require more support from the sector.
If you require any more information about this survey, please do get in touch.
Rachel Cook, Customer Strategy Manager ABRSM, T: +44 (0)20 7467 8866
E: rcook@abrsm.ac.uk, W: www.abrsm.org
At Benslow Music we have an exceptional network of music lovers so are well placed to support this initiative and I urge you take part. Your views would clearly be hugely valued. It's not an alarming survey so should be straightforward to do. Just click on the links or enter the details in your browser. And let me know if you win one of the vouchers!
Peter Hewitt, Chief Executive