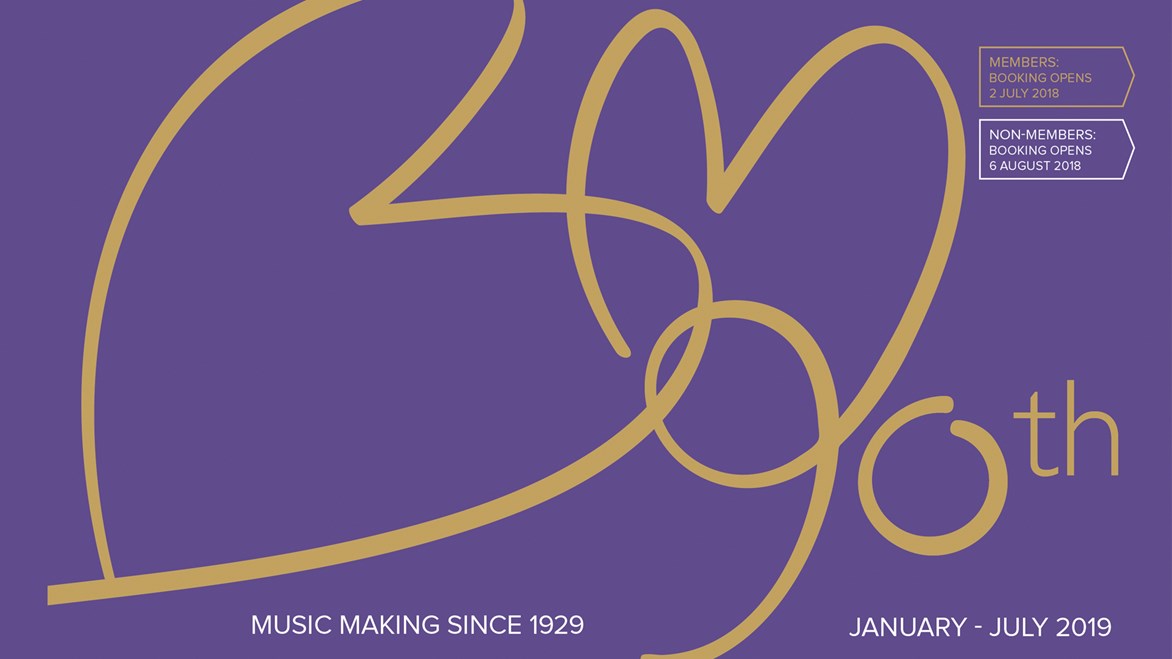 Book event at Benslow Music: Clemency Burton-Hill, broadcaster, writer, musician (violinist, co-founder of the wonderful Aurora Orchestra), particularly well-known from her programmes on BBC R3 and also for presenting the Proms and Young Musician of the Year, is to visit Benslow Music on Monday 18 June to talk about and sign copies of her book Year of Wonder, Classical Music for Every Day. Tea and other refreshments will be available from 3.30pm for a 3.45pm start.
A review in The Guardian says 'This magnificent treasury of classical music selects a song for each day of the year - beginning with Bach, closing with Strauss and resounding with an array of favourites and hidden gems. It spans a thousand years and innumerable emotional textures. Believing that classical music should be accessible to all, the author shows how it can be "a powerful mental tonic", enhancing our lives. "We are a music-making species" she writes, exploring how people have used music to connect with one another. Alongside profound insights, she is adept, too, at the pithy summary ("Philip Glass is musical Marmite").'
I urge you to join us to take tea with Clemmie, hear what she has to say and ask questions of her. It's sure to be both entertaining and informative. The event is free to participants on the courses starting that evening; entry for others is just £6 to include tea and discounts on the (hardback) book. Please contact David's Bookshop, Letchworth on 01462 684631 stating if/not you are a course member to book.
AGM: Another important date for us is the Benslow Music Trust AGM (also that of Benslow Music Enterprises and Benslow Music Instrument Loan Scheme) to be held here on Saturday 30 June at 2.30pm. We are much looking forward to welcoming Members who inter alia will have the opportunity to elect a proposed new Vice-President and further Trustees. If you are not a Member it's not too late to join up, to enjoy the benefits of Membership and in so doing support the valuable work of the Trust.
Spring 2019: Chris' work on the brochure for Spring 2019, the year we celebrate the 90th Anniversary of the founding of the Rural Music Schools by Mary Ibberson, is almost done. There are innovative new courses as well as favourites plus special contributions from our President Judith Weir and Vice-Presidents John Rutter, Melvyn Tan and, we hope, Steven isserlis. It'll be an exciting year, and we much look forward to seeing you here as part of it. If you are able to help with distribution of brochures, including envelope 'stuffing', please contact info@benslowmusic.org - your contribution in this way is of great value to us. We are keeping course prices level in order not to discourage those new to our work. Nevertheless, please consider making regular or one-off donations to assist us if you can.
Closure: Please note that the building will be closed on Wednesday 6 June owing to a staff Away Day. Folk music opportunity: Popular folk group Moonrakers, who lead courses at BMT and are to lead one of our Outreach initiatives, a Folk Orchestra Day in Oxford on Sat 3 November this year (see the BMT website for details) are also leading a (free) workshop in Linton, Cambridge on Sat 9 June, 1 - 4pm and giving a concert there that evening - phone 01223 894161 or visit www.lintonmusic.org.uk for details. Do take up the opportunities if you can.
Peter Hewitt, Chief Executive