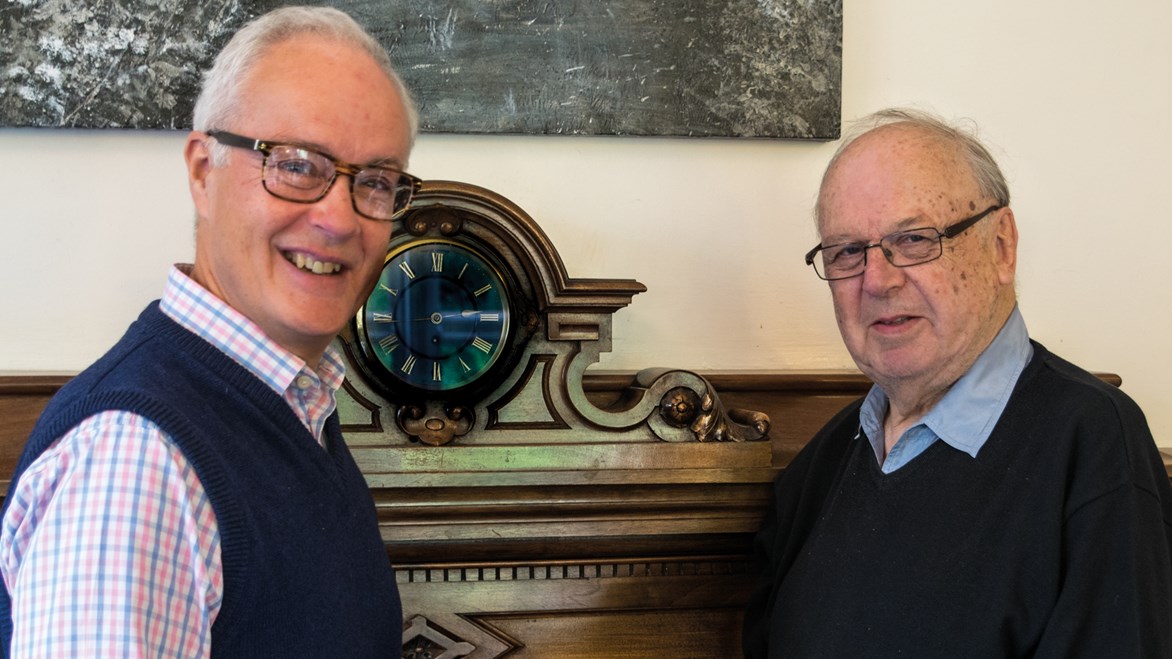 We are most grateful to long-standing course member and former trustee/Council member Stephen Cooper for arranging and funding the restoration of the clock in the Dining Room, an integral part of the mantelpiece. I'm glad to report that it is working well, though needs a little adjustment to the setting later this month, as it
settles in – it's great to have it back in working order. Thank you Stephen!
I'm also very pleased to acknowledge the donation from a course member (who wishes to remain anonymous) of a generous sum which will enable servicing (and more if necessary) of our grand pianos, particularly those in Palmer Hall and Ibberson which have not received the attention they deserve for some time. Again many thanks indeed. Such donations are of immense value to us in enhancing the quality of our provision, not least the music which remains the heart of what we do, and love.
You may recall mention of our commissioning a full structural survey of the Benslow Music buildings and estate. A draft condition report has been received and you'll be relieved, as I am, that the overall findings suggest no major areas of disrepair or structural and conditional defect. Nevertheless certain areas are highlighted confirming the need to re-point and repair areas of brick and stonework plus the repair and decoration of external paintwork sooner than later. Funding will limit what we can do immediately and, should you feel able, your donations towards such works would help us enormously.
The increased interaction between course members and staff via the new online feedback forms has proved very helpful and valuable. Thank you very much for your efforts in completing them (hard copy is still available if you prefer). Analysis of comments is now much more efficient and I am glad that, overwhelmingly, participants enjoy and gain from the myriad of courses on offer and are pleased with the creature comforts too. Your quotes are aiding our marketing efforts greatly – please keep them coming.
We are delighted to welcome Jennifer Frost who is to join the Music team as an intern, working on Friday afternoons until about Easter during her gap year and focussing on marketing. In a parallel initiative violinist Emma Curtis from Royal Welsh College of Music and Drama has been working for the Loan Scheme – her input and presence has been greatly appreciated. We are keen to provide this kind of opportunity for other young people so if you are aware of any such who might be interested please contact Chris Roberts.
Please keep a look out for 'Outreach & Engagement' (Away-) Days in Alvechurch, NE Worcs with the Tedesca Quartet on Sunday 3 June and a Folk Orchestra Day in Oxford in November next year and help us by encouraging friends, particularly those new to the Benslow concept, to attend.
Peter Hewitt, Chief Executive