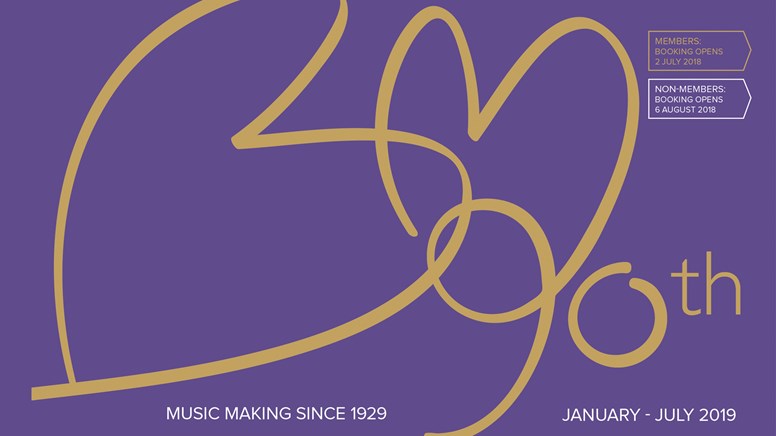 I am delighted to present the first instalment of our 90th anniversary programme. The first Rural Music School, our forerunner, was established in Hitchin in 1929 by Mary Ibberson and our 2019 programme of courses, concerts and events aims to celebrate the enormous breadth of our activities to promote music education amongst students of all ages.
Highlights for singers in the first half of our anniversary year include our Lieder Weekend with Simon Wallfisch and Come and Sing Day with Vice-President John Rutter. For string players we have introduced a brand new course with Ensemble DeNOTE to explore the wealth of music written for piano trio. We also hope to excite keyboard players with the opportunity to attend a Masterclass with Melvyn Tan, another of our Vice-Presidents. Additional courses offering the opportunity to try something new include Late Starter Piano, ZRI's Brahms and the Gypsy exploration, The Harpsichord and the Hispanic, Folk Dance of the British Isles and a day course focusing on strategies for managing performance anxiety.
Booking for our January-July 2019 courses will open to Members on 3 July 2018 (2 July for preformed string quartet courses only) and to non-Members on 6 August 2018.
Finally, I hope readers will be able to join us at our Open Day on Sunday 29 July 2018 to share and
spread the joy of Hitchin's best kept secret!
Dr Christopher Roberts, Head of Music