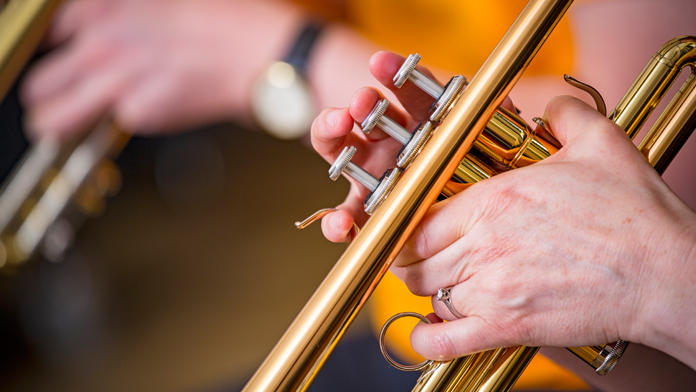 A lively and practical course introducing and exploring various improvisational approaches especially for those who have been classically trained and would like to develop improvisational skills in a variety of areas.

STANDARD: IMPROVER, CONFIDENT, SKILFUL

Resident: £349 Non-Resident: £256 (25% off for under 27s) Code: 22/242

Booking for Members opens at 11am on Monday 10 January 2022.

Non-Member and online booking opens at 11am on Monday 7 February 2022.

For details on how to become a Member to take advantage of early booking, see here.
What is the course about?
This course will explore developing improvisational skills, and discuss and explore the value of improvisation as an integral part of musicianship and music-making in a variety of contexts.
It will include general improvisatory techniques, as well as more genre-specific approaches to improvisation including jazz, baroque/classical, and modal approaches common to a variety of folk and global musics. It is suitable both for those with experience in improvisation, and also those wishing to develop this vital and valuable skill and incorporate it into their playing
It will also examine some common issues faced by classically trained musicians approaching improvisation, and help performers develop strategies to address them. The approach taken is to build thinking musically on the instrument, and to explore general improvisational techniques which can then be developed further as particular specialisms to suit the individuals musical interests.
The course fee includes entry to the tutor concert on the first evening of the course.
Tutor website: http://www.shirleysmart.com/
What will we cover?
General Improvisational strategies and approaches, aural learning, practice strategies and techniques, developing personal goals, repertory from jazz, classical and folk repertoires.
What will we accomplish? By the end of this course you will be able to…
Improvise over a simple chord sequence, and develop strategies for developing this technique further, learn and analyse melodies by ear, develop strategies for improvising in a variety of different musical contexts.
What level is the course and do I need any particular skills?
Grade 5 and above is recommended.
Improver, Confident, Skilful
How will the course be taught, and will any preparation be required?
The course will be taught as a group session.
Will music be provided in advance of the course?
The majority of music will be done by ear during group sessions. Sheet music, audio files and other supporting materials will also be provided.
Is there anything I need to bring?
Just you and your instrument!