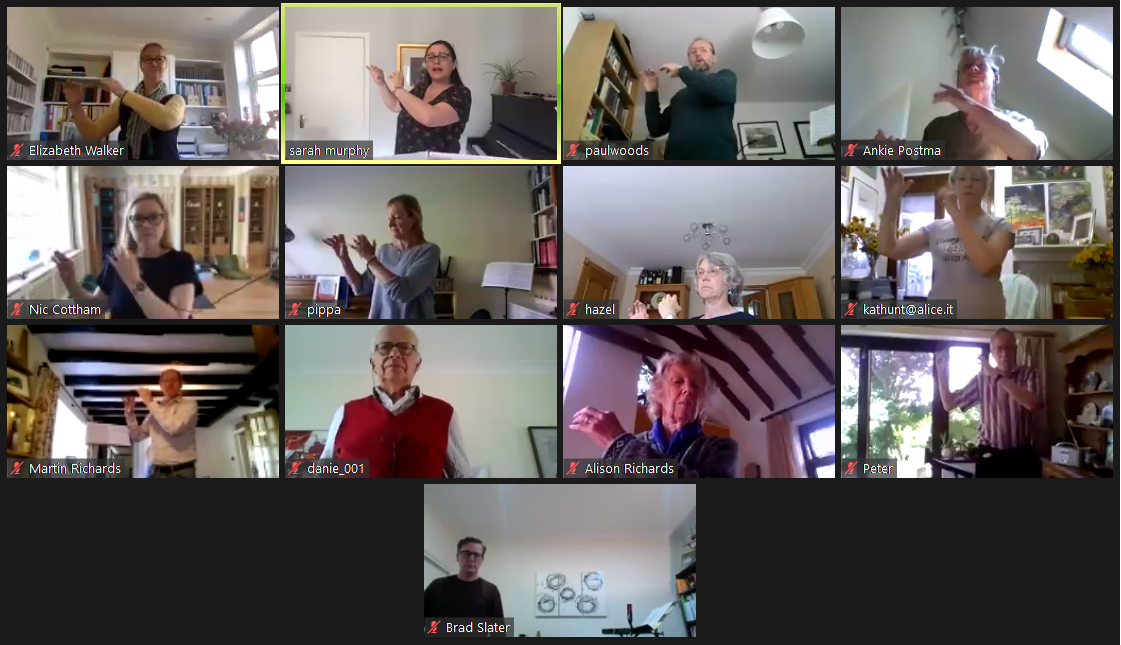 "These have been difficult times for many of us. Especially professional musicians who have had their work severely curtailed. However, courtesy of Benslow Music, Liz Walker and Sarah Murphy led an online course over a week for flute players to study the solo flute partita by JS Bach and the solo sonata by his son CPE Bach. A group of 13 enthusiastic flute players from 5 countries and 3 continents took part in two group sessions and an individual lesson each day. The Zoom technology worked well with expertise on hand at all times to resolve any technical issues.

Both baroque and modern flutes were played which made the course even more stimulating as their different techniques were discussed. We learned about the background to the period, the style of some of the dances from the period, the Bach family life including its tragedies, the Enlightenment and how the next generation built on the last but introduced music with more emotion and sensitivity.

For the JS Bach we found new ways to phrase the continuous semi-quavers of the Allemande, the articulation options in the Corrente, the serenity of the Sarabande and the gracefulness of the Bouree. We listened to performances from a wide range of players noting how the ornaments were played and how much elaboration was possible. We also listened to the flute music played on other instruments including the cello piccolo.

We learnt about the employment of CPE Bach and Quantz in the court of Frederick the Great – a formidable character but one who may have found the CPE Bach sonata too difficult – we sympathised! We discovered and rediscovered the extraordinary range of emotions in the first movement with its sudden changes of mood. We heard an amazing elaboration of the second movement by Barthold Kuijken and tried to make the last movement rhythmic and dance-like.

On the final day everyone performed one or more movements of these two sonatas to their appreciative colleagues and obtained valuable feedback from the tutors. What a privilege to be able to hear and play this wonderful, timeless music and to share this experience with others from around the world, joining in their musical journeys with the flute. Although in the midst of lockdown, for a few hours a day the Bach family, together with Liz and Sarah, set us free into a wider musical world."

Paul Woods (flute)
If you would be interested in writing a short review/blog about your course to be featured on the Benslow Music Memories page of our website, please email info@benslowmusic.org.