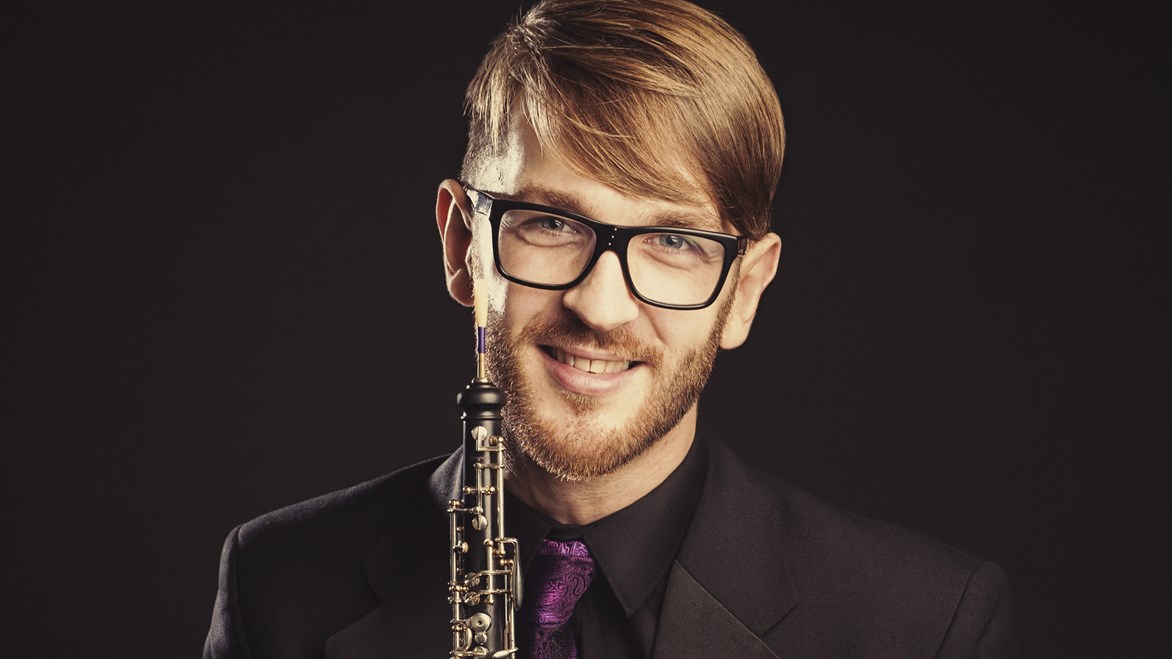 Join us for an exciting online double reed course with Ashley Myall and Philip Haworth. Enjoy 3 days of classes exploring many facets of double reed playing and performance in a fun and engaging atmosphere!

STANDARD: ELEMENTARY, LOWER/UPPER INTERMEDIATE, ADVANCED

Fee: £165 (25% off for under 27s) Code: 20/OL49
What is the course about?
A deep dive into the world of double reed playing! Ashley Myall and Philip Haworth will be hosting a 3 day online instrumental course for oboe and bassoon players.
Join in with instrument-specific classes, group workshops and a massed double reed ensemble, all from the comfort of your own home.
Ashley and Philip will expand and develop your playing with workshops and classes focusing on technical and musical aspects of playing double reed instruments, as well as exploring the repertoire and developing your confidence as a performer.
Tutor website: www.ateaquintet.com
What will we cover?
Warmup exercises and keeping healthy, scales, instrumental technique and ensemble playing
What will we accomplish? By the end of this course you will be able to…
Learning new tricks on how to improve our general playing with new approaches in tackling repertoire. Building our confidence when playing with/in front of others
What level is the course and do I need any particular skills?
Any ability or level! We're here to have a good time
How will the course be taught, and will any preparation be required?
On Zoom, combination of group and smaller breakout groups
Will music be provided in advance of the course?
Yes, it will be available on this website…
Is there anything I need to bring?
Your instrument, a computer/tablet/phone with a camera and microphone and a stable internet connection is ideal.