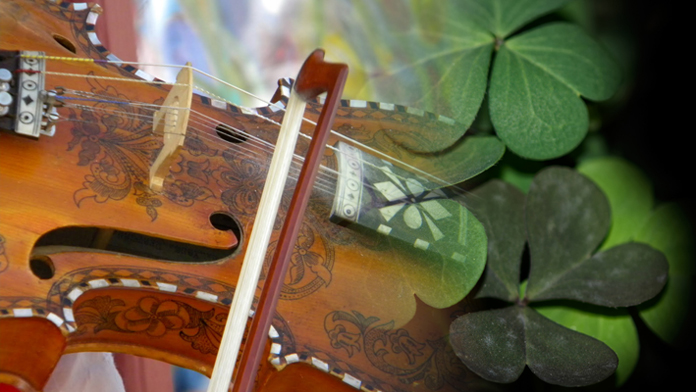 This course will be an exploration of the links between European medieval, Renaissance and folk music. We will cover stylistic technique and arrangement ideas.

STANDARD: IMPROVER, CONFIDENT, SKILFUL

Resident: £450 Non-Resident: £345 (25% off for under 27s) Code: 21/304

Booking for Members opens at 9am on Monday 12 October 2020.

Non-Member and online booking opens at 9am on Monday 9 November 2020.

For details on how to become a Member to take advantage of early booking, see here.
What is the course about?
The further back you go, the smaller the gap is between folk music and classical music. This course will be an exploration of early and folk music, and what can happen when you remove the boundaries between them. When I play music from many hundreds of years ago, I don't see rigid historical artefacts, but the same kind of fascinating and catchy tunes, enchanting modal melodies and driving rhythms as I do when I play contemporary folk music.
The focus will be on instrumental music (all period and modern instruments welcome; we'll be playing at A=440), but there will also be some opportunities to sing for those who wish. We will learn ancient melodies and learn how to bring them to life, covering ornamentation and arrangement ideas. There will be early instrument demonstrations and we will delve into their histories.
The fee includes entry to the tutor concert on the Wednesday evening.
Tutor website: www.emilyaskew.co.uk
What will we cover?
Medieval, Renaissance and Folk tunes from England, Iberia, Italy and France.
What will we accomplish? By the end of this course you will be able to…
Play a variety of early and folk music repertoire with stylistic techniques and arrangement ideas.
What level is the course and do I need any particular skills?
For Lower/Upper Intermediate and Advanced levels
To be proficient on your instrument enough to be able to play tunes in C, G and D major (and their equivalent minors).
How will the course be taught, and will any preparation be required?
The course will be taught by ear, but written music will be given out after tunes have been taught in this way. There will be small and large group work.
Will music be provided in advance of the course?
No, it will be provided by the tutor on the course.
Is there anything I need to bring?
Just you and your instrument(s)!