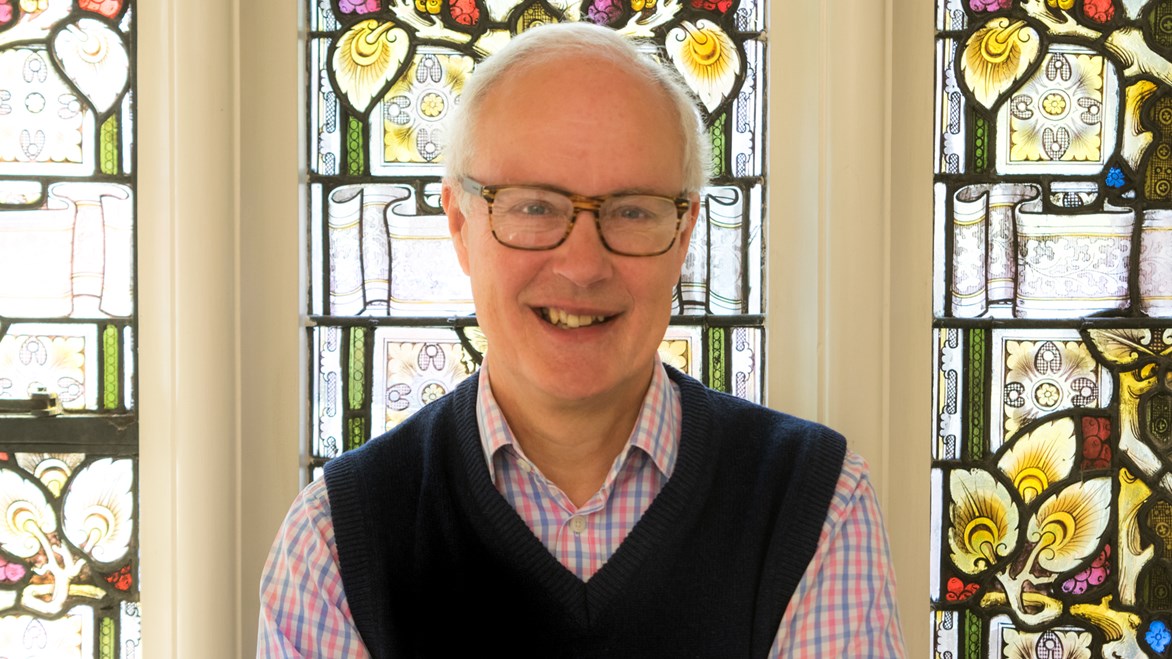 There is so much wonderful music-making that goes on at Benslow Music, on courses, at concerts, during rehearsals and toddlers classes. This is something we all celebrate. BMT trustees, as Members, are actively involved of course and you might be interested to know that staff members are also no slouches musically.
A sample: several colleagues are joining me as Late Starter String players, the exciting scheme launched last month in conjunction with our Instrument Loan Scheme which re-engages with BMT's roots in the RMSA – look out for us joining courses as we progress! The Head of Music's contribution to Hitchin Cello Collective's entertaining recital last month was tremendous and much appreciated – he is also active as a keyboard continuo player particularly in Leeds (look out for a performance at the University of Handel and Purcell with Leeds Baroque on 8 March); you might care to come to a choral concert your CEO is performing in at St James, Sussex Gardens, London W2 3UD at 7.45pm on Thursday 2 April, with the New London Chamber Choir (which specialises in contemporary music) which he has been part of for many years, music by Brahms, Poulenc, Ligeti and Saariaho - all wonderful pieces (I'm starting viola, on an instrument kindly loaned by a Member); Alison, General Manager of the Instrument Loan Scheme has had to stop violin playing but is taking up Double Bass instead with the Late Starters, she also sings with Somewhere to Sing a group of Herts-based community choirs (look out for a flash mob choir at a local wildlife park); Music Administrator Laura, starting cello, plays clarinet and sings regularly for Juke Box Jamboree and Festival of Voices in Walsall; Carline, at Reception, is a regular course member as a pianist; and did you know that Ken plays piano too?
In other staff news, Linda Steeples, who has worked for BMT for eighteen years, latterly as Lettings Administrator, is retiring at the end of March. In thanking her profoundly for all she has done for clients both on courses, for private lettings and B&B guests, and thus for our business we send very best wishes to her and her family for a happy future.
Visitors will see that the new Instrument Loan Scheme building has opened up new vistas on the site, with accessible pathways from the Lavender Tower and the drive to Fieldfares. There are to be new dedicated car parking spaces, lawn and bee-friendly planting to replace what has been lost of the vegetable garden. We are most grateful to contractors DB Sharp, Surveyor Paul Morris and Architect Jon Read for all they've done, and not least to Tony Aston, Chairman of BMILS Governors for his insight, driving energy and invaluable input.
Coronavirus/CORVID-19: as I write the NHS advises that the risk to individuals in UK remains low. Nevertheless if you show symptoms (cough/high temperature/shortness of breath) and/or have visited the Far East, Iran or Northern Italy within the last fourteen days please call 111 and take their advice on whether or not to attend courses. Should you have queries please visit https://www.nhs.uk/conditions/coronavirus-covid-19/ which gives clear guidance, or call 111.
Peter Hewitt, Chief Executive