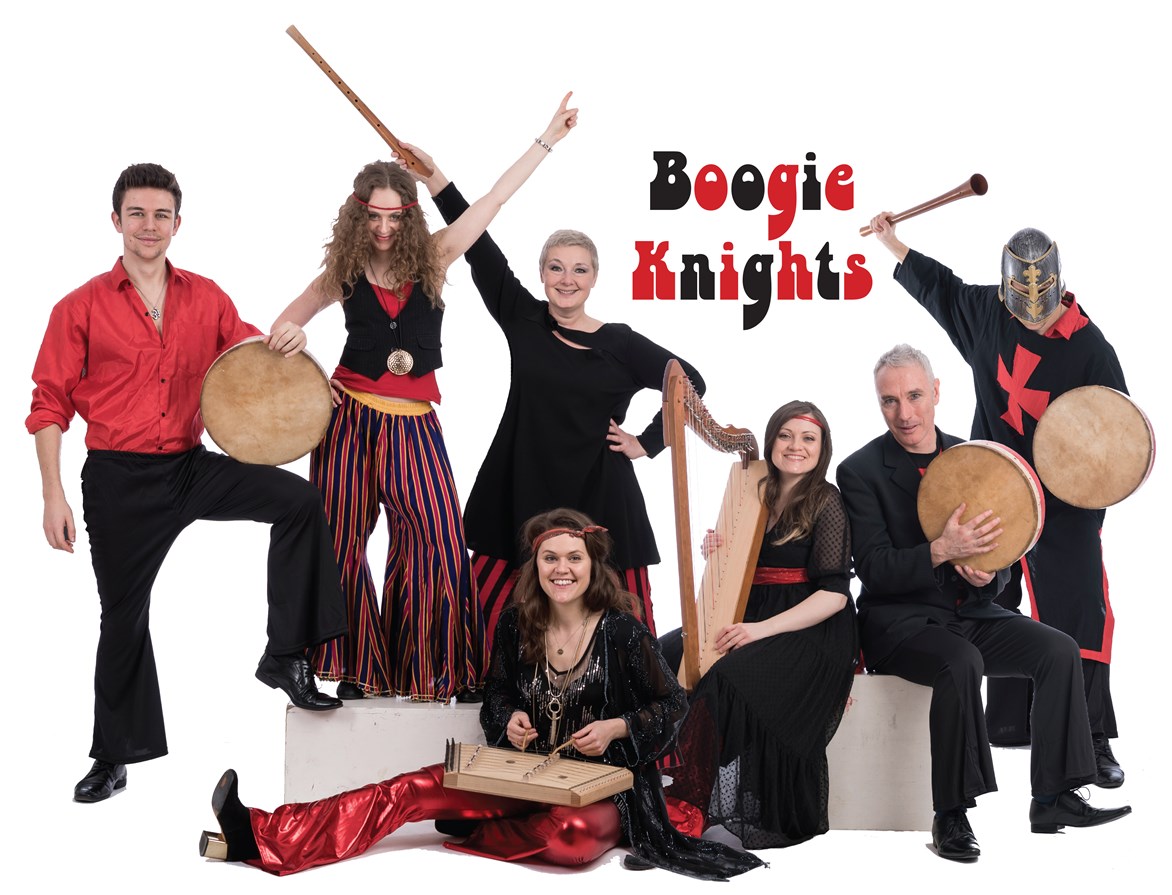 Join early music group Joglaresa for a plague party (see Boccaccio's Decameron!) where the knights are villainous and the dancers seductive. Alongside the medieval 'hit' Machaut's Douce Dame there are many lesser-known pieces that you'll wish you'd always known - some of medieval Europe's 'funkiest' tunes (it wasn't all plainchant you know)!

STANDARD: ALL

Resident: £330 Non-Resident: £242 (25% off for under 27s) Code: 21/R01

Booking for Members opens at 9am on Friday 14 May 2021.

Non-Member and online booking opens at 9am on Friday 18 June 2021.

For details on how to become a Member to take advantage of early booking, see here.
What is the course about?
Another opportunity to join medieval specialists Joglaresa, who "bring anarchy and sensuality back into medieval music" on this exciting follow-up course. We'll perform music and songs, kept alive through centuries of tradition - a colourful and timeless kaleidoscope.
Lots of new repertoire - songs may include 'The Merciful Knight' (Se ome fezer de grado), 'The Knight who Became the Devil's Vassal' (U alguen a Jesucristo), 'The Thieving Knight' (Ali u a penedenca), 'The Knight Rendered Impotent by the Virgin Mary' (Sempr' acha Santa Maria), 'The Imprisoned Knight' (De muitas guisas), plus dance songs, musings on our mortality, and compositions/arrangements of medieval song by us modern minstrels - all delivered with the group's inimitable energy and cheer.
This course is open to all instruments (both modern and period) and singers, and the course fee also includes entry to Joglaresa's concert on the first night of the course. We will perform at A=440.
Tutor website: www.joglaresa.com
What level is the course and do I need any particular skills?
Everyone will be expected to sing, even the instrumentalists! You don't need to be a "singer" though, just willing to use your voice to explore melodies.
What previous participants said about this course…
"Belinda Sykes was an excellent tutor combining obvious scholarship with the ability to interest everyone and managing to teach a wide variety of abilities."

"Exceptional, illuminating and fun."

"It was great fun. Exploring the medieval methods of performing, improvising and developing tunes of the times."