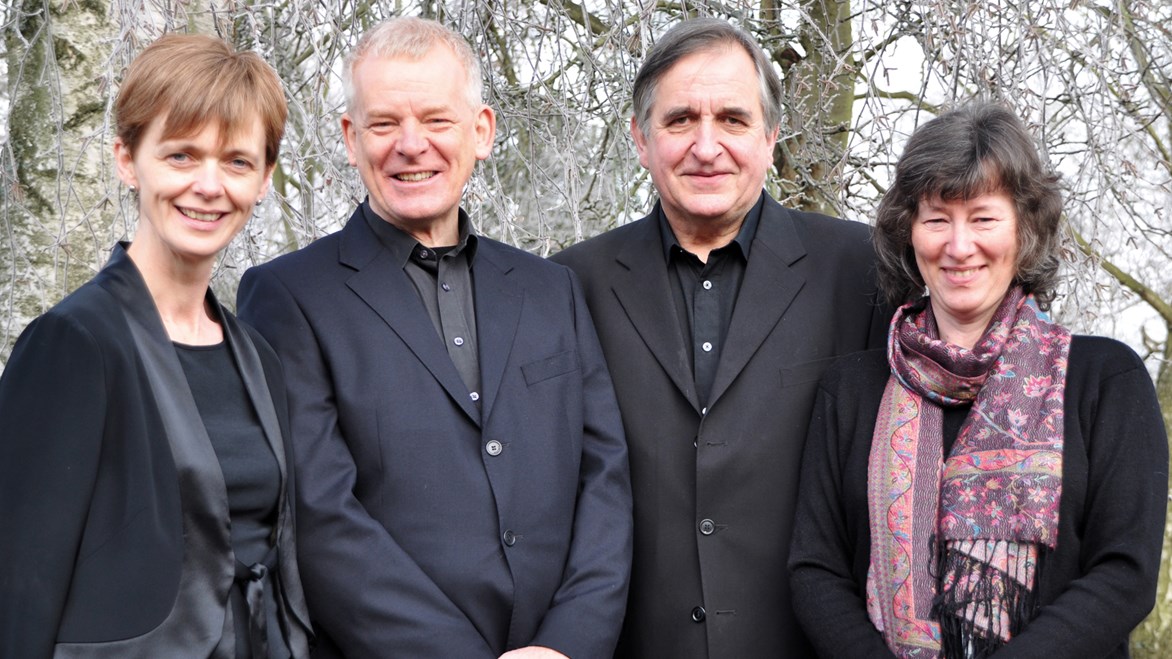 I am saddened to report that Keith Stent has died aged 85 on 3 September this year after a period of illness. I was pleased to represent BMT at his funeral in Kent. Many readers will remember him as a committed, enthusiastic and inspiring tutor at Benslow Music for many years earlier this century. Keith also acted as Music Adviser to BMT, a fitting role for a prominent musician who had been on the staff of the Royal Ballet School and had a 30-year commitment to Trinity College of Music as teacher and examiner, the final 12 as Chief Examiner for the international examinations system. He was music adviser for the extensive adult education music activities of the late ILEA, head of music in teacher training, and latterly editor and arranger at Kevin Mayhew Publishers. He also worked for the Yamaha organisation and became busy as an adjudicator at festivals and as conductor at holiday courses, especially for the New London Music Society. He had been a popular Music Director of the Wandsworth Symphony Orchestra for over 50 years when he retired in 2014. All sympathy to his widow Myrna and their family.
We've held numerous great concerts and events here in the last month, as displayed in the fresh, attractive, events brochure which I commend to you wholeheartedly. We have a wonderful range of superb musicians performing exciting repertoire. It's well worth making a special visit for these, perhaps taking advantage of the pre-concert dining we offer. It's always worth checking if we have accommodation available for you too.
Thinking of which please don't miss the opportunity to hear all of JS Bach's glorious cello suites performed by Robert Max in our St Cecilia-tide concert at Offley Place on 21 November. Apply via our website (www.benslowmusic.org/concerts), call 01462 459446 or write to info@benslowmusic.org - we'd love to see you there. It's a fundraiser for our work as well as a celebration of our 90th Anniversary year and I am hugely grateful to Robert for donating his performance.
The new building for our Instrument Loan Scheme is coming on apace, with roof on, walls insulated, floors screeded and electrics in process of installation. A fundraising scheme to raise £50k for furnishing and fitting has been launched, see www.benslowmusic-ils.org for information on how you might help.
A couple of alerts for you: please join us and spread word of the opportunity for string players of all ages to explore the wonderful world of Dvořák's Quartet Op 51 in Eb major with the ever popular Tedesca Quartet, on 30 November at The Nightingale Centre, Great Hucklow, Buxton. For further information see www.benslowmusic.org/outreach. And do please alert young composers to our exciting competition for pieces scored for klezmer band (violin, clarinet, accordion, double bass) - registration of interest by 1 November, again details on our website.
Young opera singers are invited to audition for a part in Rameau's Les Indes Galantes the next Benslow Baroque Opera (13 - 19 April 2020). They should email laura@benslowmusic.org with a CV and covering letter.
Finally, warm thanks to volunteer Hannah Dixon who spent some time with us recently for all her valuable work contributing to the music team's efforts.
Peter Hewitt, Chief Executive